Interior Minister Constantinos Petrides says asylum applicants registered in Cyprus up by 130% this year
Interior Minister Constantinos Petrides says the numbers of asylum applicants are going up, increasing the social and economic burden on the island.
According to the Cyprus News Agency, the minister spoke at the 5th Conference of the Red Cross Small European National Societies, where he said Cyprus was a small country which has been at the frontline of massive migration flows into Europe.
Petrides also said Cyprus remained the top receiving member state per capita based on European figures, with an unprecedented increase of over a 130% recorded in new asylum applicants registered in Cyprus compared to 2018.
The minister hopes European Commission will offer an approach that would achieve the consensus needed at EU level in order to have a truly European policy and fair burden-sharing
The minister described the situation as "extremely challenging" citing new alarming trends such as a significant influx of citizens of Georgia, India, Cameroon, Nigeria, and Bangladesh.
"The situation continues to deteriorate, leading to a complete overload of the social and economic structures of the island," Petrides said.
But the minister also said he welcomed the assignment of an EU expert on the island, who will begin work this month based on an action plan with the European Commission and European Asylum Support Office.
Last month, the interior minister made good on an earlier promise to seek help in "practical ways" from his EU counterparts on the migration issue and redistribution of asylees.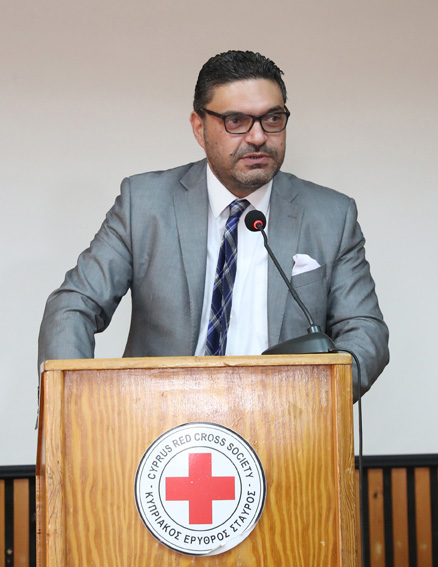 Petrides sought EU assistance that would "significantly alleviate the disproportionate pressures and severe challenges" faced by authorities in Cyprus in managing a "mass influx" of undocumented migrants and refugees who seek asylum in the Republic.
The minister also told the conference that hoped the "European Commission will present approaches that would achieve the necessary consensus at EU level in order to have a truly European policy and fair burden-sharing amongst EU member states."
In his speech, Petrides also praised Cyprus' strong ties with the Cypriot Red Cross Society, dating back to the events of 1974 when people became displaced in their own country after the Turkish army landed on the island in response to a brief military coup.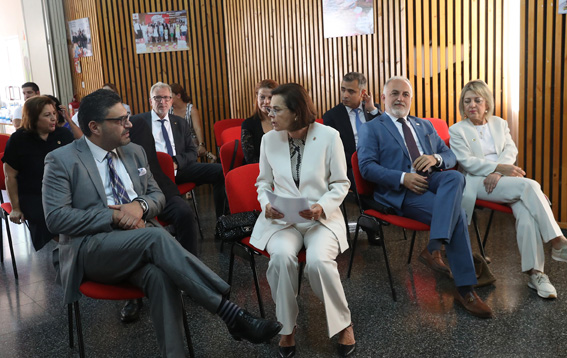 The strong ties, according to the minister, continue to keep the partnership alive in the management of the refugee crisis in recent years, as the Red Cross helps people who arrive by sea with emergency items, such as food and clothing, as soon as refugees begin an application to seek asylum.
Petrides says measures taken towards the adoption of a fair and effective asylum procedure, which includes joint action with Greece, aim to ensure that all asylum applications are processed within a short period of time and treated fairly, while also safeguarding the principle of non-refoulement, in that no person would be forced to return to a country where he or she has a valid fear of persecution.