Animal Party Cyprus says it won't tolerate a cover-up of animal abuse in Paralimni high school prank
Police have launched an investigation into a high school prank in Paralimni where animals were abused and/or slaughtered in front of cheering teens but also teachers and shocked schoolmates who were reduced to tears.
Click here for an update to the story)
Viewer discretion advised – images/videos below show animal cruelty and/or death
Law enforcement officials said they had only heard about the incident through television and radio the next morning, while the police spokesperson said he ended up visiting the school on his own
Following shocking videos of animal abuse filmed during a battlefield-style back-to-school prank at a Famagusta district high school, police said they got statements from the school principal before calling students in for questioning.
The incident took place on Monday at Paralimni High School, where smoke bombs and flares were tossed from the first floor into the courtyard along with live animals, some of which were killed.
Police spokesperson Christos Andreou said investigators were trying to identify the perpetrators in the incident, adding that the task was difficult because they were not notified from the beginning.
Knews learned that police officials on Tuesday morning had only heard about the incident through television and radio, with Andreou saying he ended up going to the school on his own.
"Right now we are scrambling to sift through closed-circuit security cameras and social media where some images can be found, in order to track down and identify some individuals," Andreou said.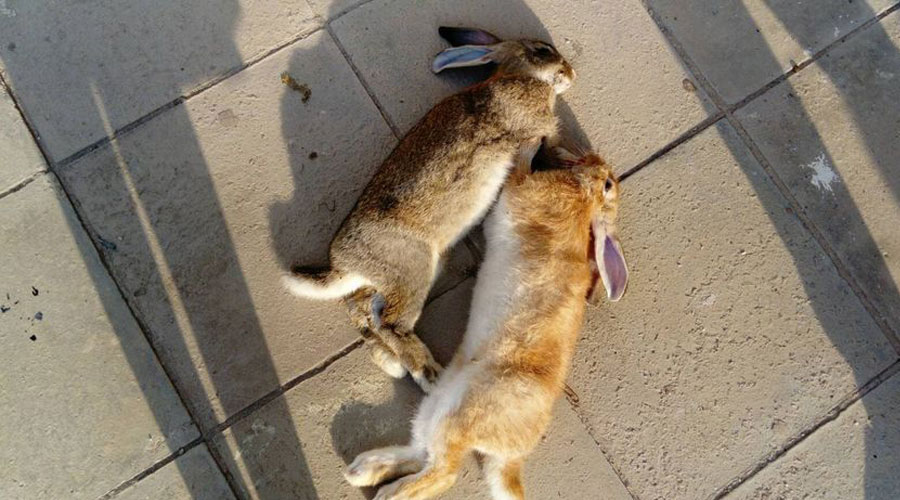 Photos of dead animals were later published in local media, showing the lifeless bodies of small rabbits and chickens in the aftermath. Additional reports also said some animals had been found dead inside bags, with media speculating they might have suffocated to death during the night.
"We didn't find any dead animals when we got there (the next day) but we did manage to locate the place where the animals had been stolen," Andreou said, citing a complaint filed with police that alleged 20 backyard chickens and 10 small rabbits had been taken during the night.
Andreou also said investigators believe they found the location where a giant poster that was used during the prank had been created, saying all this evidence was helpful in the investigation.
"We expect teachers and any others who may know who were individuals implicated in the case to alert authorities so that we can manage to carry out a proper and full investigation," he said.
But Andreou also warned they had information that a number of the perpetrators may not have been students at the particular school, with the law enforcement official calling on anyone including teachers and other eye witnesses to step forward if they have any information that may assist investigators.
The Animal Party Cyprus, whose president Kyriacos Kyriacou posted the initial video of the incident, said the group would not tolerate any cover-up attempt.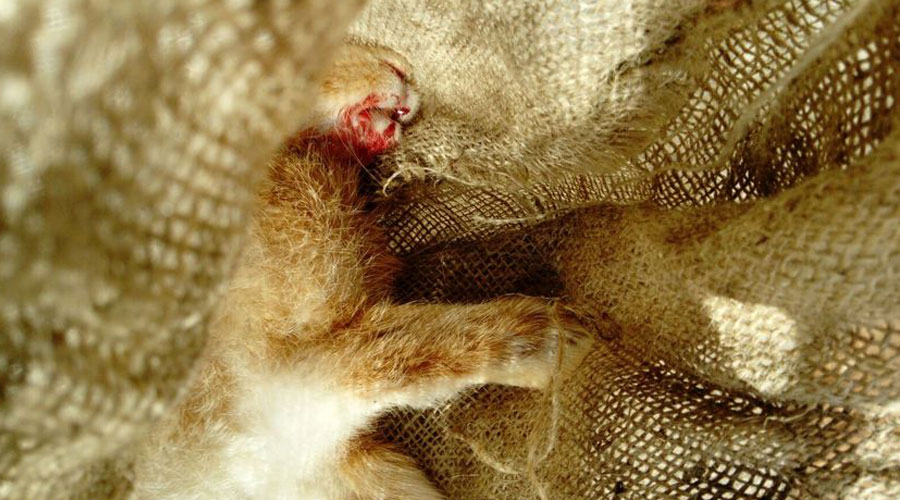 "We say no to impunity and lawlessness. We shall be right here following the issue and keep you informed on all developments," the party said.
Police are currently investigating multiple offences in the case, including possible charges over rioting, unlawful assembly, trespassing, theft, and animal abuse.
Andreou also said they were looking into charges of illegal possession of explosives, charges that may be less difficult to prove in a court of law, which carry prison sentences up to 18 years.