Peace activists protest outside RAF Akrotiri as Church of Cyprus feels the heat over Ukraine position
Claims between East and West over the situation in Ukraine were hard to hold down over the weekend, but reports of more British fighter jets landing in Cyprus to deter Russia drew mixed reactions on the island where even the Church is feeling the heat as it prepares for elections.
Cypriot peace activists held a protest on Sunday outside a British Base in Akrotiri, where additional Typhoon jets landed days earlier as part of a NATO operation in response to tensions over Ukraine.
Representatives of the Cyprus Peace Council, which organized the demonstration, condemned the British Bases for taking part "in war preparations in our broader area."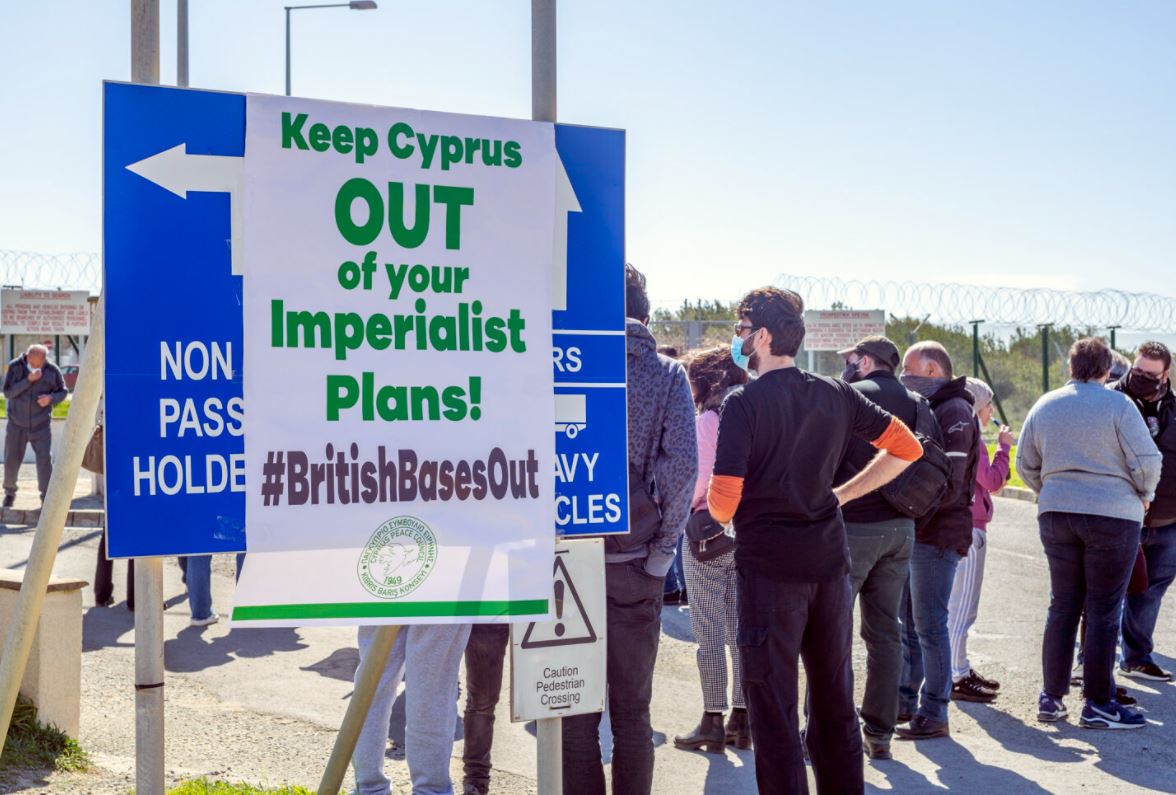 CPC president Tasos Kosteas said Cyprus was a living example of foreign bases that did not solve problems or provide security but instead promoted conflict.
"It's a living example of how an internal conflict can be exploited by foreign countries so that they can force local people to be dragged on foreign rails," Kosteas said.
On the day of the demonstration, Russian President Vladimir Putin and French President Emmanuel Macron reportedly had a phone conversation, with official readouts later revealing sharply different assessments both in tone and substance.
Putin and Macron later "acknowledged their differences of interpretation," according to officials quoted by Politico.
But the deep division over the situation in Ukraine, which also takes hold within the Church of Cyprus, became more pronounced on the island over the weekend after local media reported on the politics of electing the next archbishop.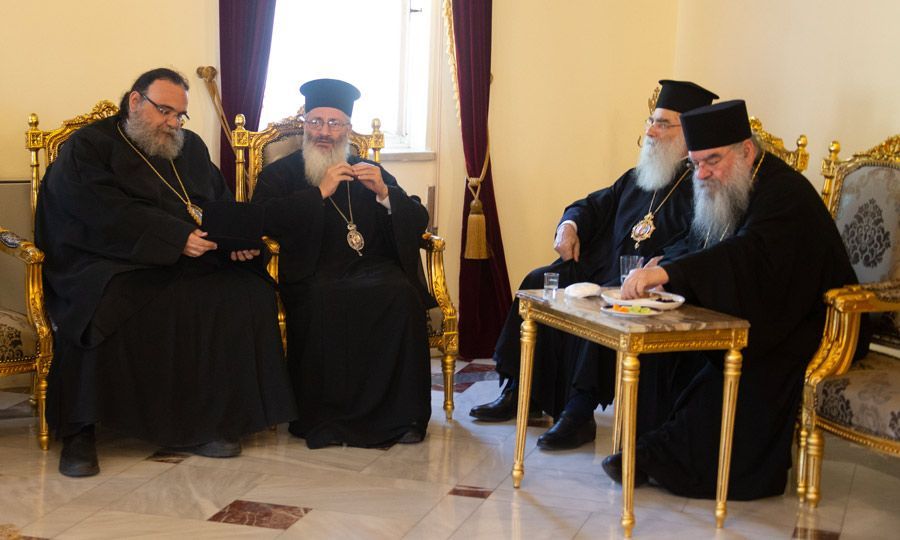 During a Holy Synod meeting last week, according to daily Phileleftheros, a disagreement between two bishops raised questions over the candidacy of Limassol Bishop Athanasios, who was thought to have been a shoo-in to replace the aging Archbishop Chrysostomos, who is undergoing chemotherapy.
Athanasios opposes any explicit moves by the Church of Cyprus to recognize a newer Orthodox Church of Ukraine that celebrates its independence from Moscow.
With other bishops on the island taking sides, Chrysostomos previously criticized those who were against the recognition of the Autocephaly of the Church of Ukraine, while Athanasios has been citing ecclesiastical rules against the move.
But after the weekend's media debacle, Chrysostomos issued a statement warning any candidates.
"They won't become archbishops by deceiving folk and playing political games, "Chrysostomos said.