MHV, in partnership with Marriott International, Inc., has announced that The Landmark Nicosia Hotel will join the Autograph Collection Hotels. The hotel is set to reopen in late 2024 under the name "The Landmark Nicosia, Autograph Collection," marking the first Cyprus hotel to be part of this prestigious collection.
The Autograph Collection consists of 290+ hotels worldwide, meticulously chosen for their distinctiveness and uniqueness. Each hotel tells its own story and is deeply connected to its surroundings, offering guests an immersive and sensory-rich experience.
Harris Michael, CEO of MHV, expressed excitement and pride over the extension of their successful partnership with Marriott International, which includes the renowned Parklane, a Luxury Collection Resort & Spa, Limassol. The addition of The Landmark Nicosia to the Autograph Collection is a significant milestone, reflecting the grandeur and significance of the project, expected to become a gem for Nicosia and all of Cyprus.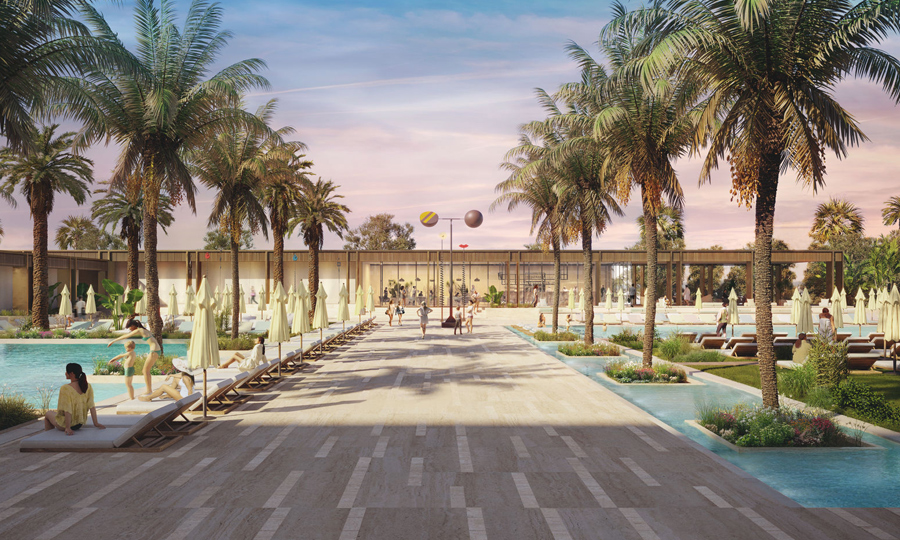 The hotel's renovation is part of the broader development project, The Landmark Nicosia, encompassing the construction of two striking towers in the hotel's outdoor area, the creation of underground parking facilities, redevelopment of the surrounding area, and enhancement of the adjacent park.
A longstanding landmark in Nicosia since 1967, the refurbished hotel aims to become a holistic wellness destination. Upon reopening, it will offer luxurious accommodations, two outdoor and one indoor pool, a signature pool bar, lush gardens, tennis courts, a fully-equipped fitness center, a state-of-the-art spa, two renowned signature restaurants, and designer brand boutiques.