New Police Chief apologizes on social media, orders probe over photo with smiling officer and detained man
The new police chief has issued a public apology over a photo posted on social media that showed an officer in uniform posing for a selfie with a man who was arrested after he was spotted walking in public buck naked.
Newly-appointed Police Chief Stelios Papatheodorou took to Twitter on Tuesday night to apologize to the public after critics pounced on the selfie image and called on law enforcement to take action.
Reports said the butt naked man stood in line as other customers were shocked over his behaviour and appearance
"This kind of bejaviour is unfitting of members of the police. I apologize on behalf of the Police. Tomorrow a disciplinary probe will be ordered as it appears at first glance that a police code of conduct has been violated," Papatheodorou said.
But police did not clarify whether the police officer violated a specific rule, with a press officer telling Knews the incident was under investigation over possible violations relating to the taking of the photograph.
The photo was posted online by an unknown person on Tuesday after a man, who was butt naked in public wearing only sandals and holding a book, went to a pharmacy in Limassol around 10am.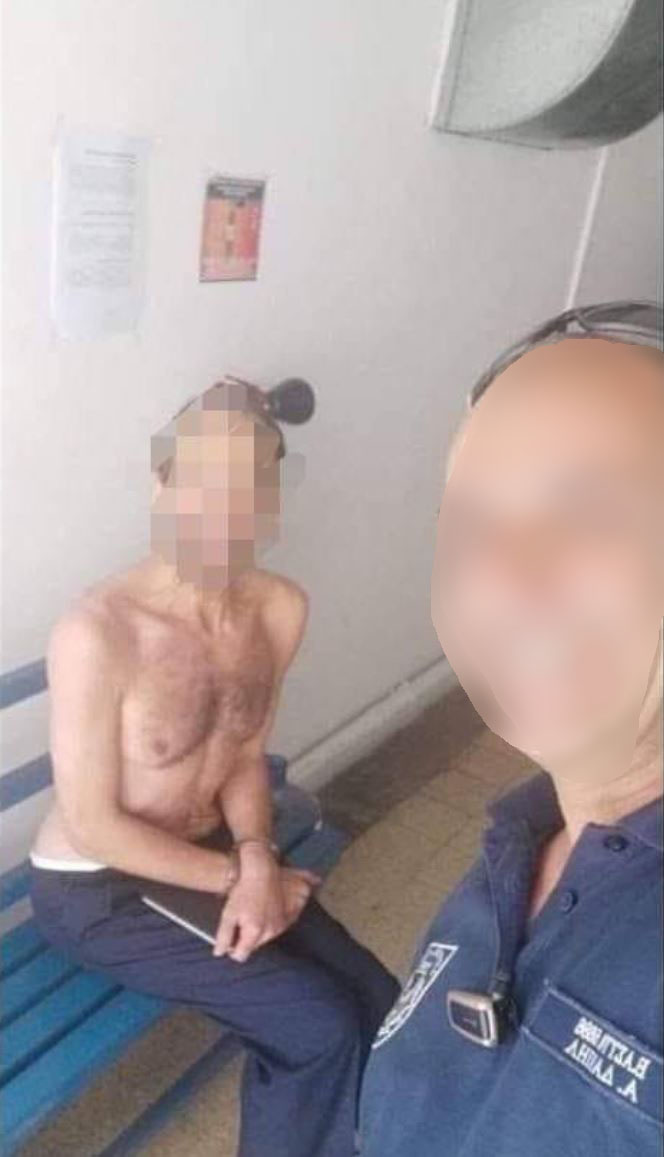 Reports said the man stood in line as other customers were shocked over his behaviour and appearance.
Police arrived and detained the man around 10:20am, telling Knews the arresting officer suspected a possible mental issue while also describing the individual as exhibiting aggressive behaviour.
Arresting officer cited Mental Health laws
Police sources pointed Knews to Article 36 of the Mental Health Law of the Republic of Cyprus, saying the naked man was detained lawfully based on a reasonable suspicion that he might possibly suffer from a mental disorder and could have been a danger to himself or others.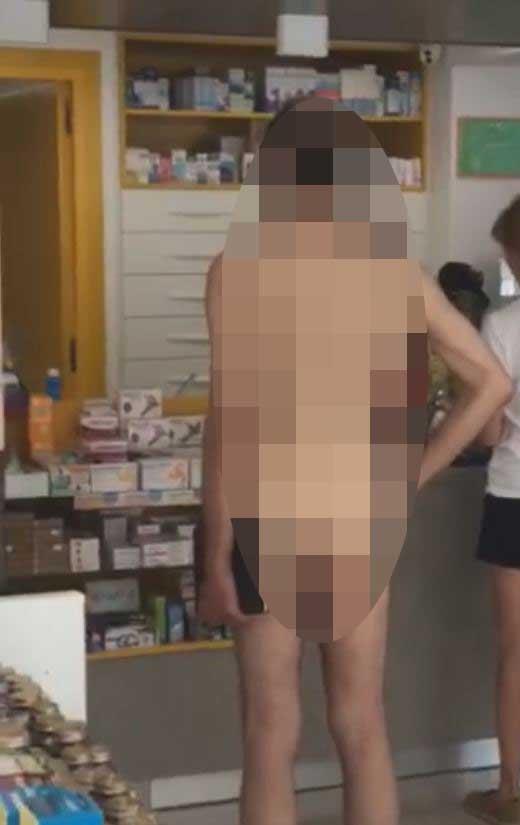 According to police, officers took the man down to the station where later a court order was issued for a psychiatric evaluation.
But Knews has learned that it was unclear whether the medical exam eventually took place mandatorily or voluntarily.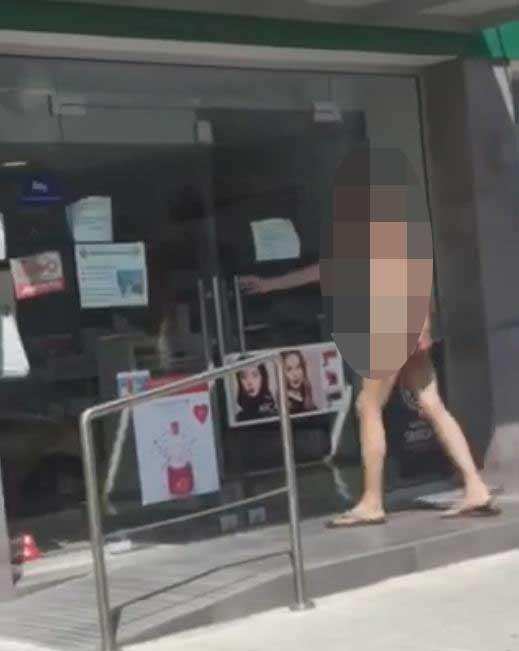 A photo showing a police officer smiling while standing in front of the detained man, who was shirtless and sitting down on a bench, did not provide further context. No facial expression was visible on the detained man, who appeared to be looking at the camera but his face had been blurred out.
But critics on social media said the taking of the photo was deplorable and in violation of human rights.
"We are truly sorry for what took place," the police chief said on Twitter.