Government mulling over workaround proposal to subsidize Strovilia repopulation despite restrictions
Dherynia officials are seeking ways to have young people populate abandoned homes in Strovilia, on British Base soil, despite challenges stemming from restrictions that were somewhat eased last year.
According to the Cyprus News Agency, Dherynia Mayor Andros Karayiannis said the municipality was mounting efforts to help Greek Cypriot residents in Strovilia to remain in the area but also bring young people to live there.
"We want to draw more people to Strovilia to settle permanently," Karayiannis said.
But the endeavor is easier said than done, as specific restrictions agreed upon by the British government and the Republic of Cyprus remain in place despite a development deal implemented last year on non-military land within Sovereign Base Areas.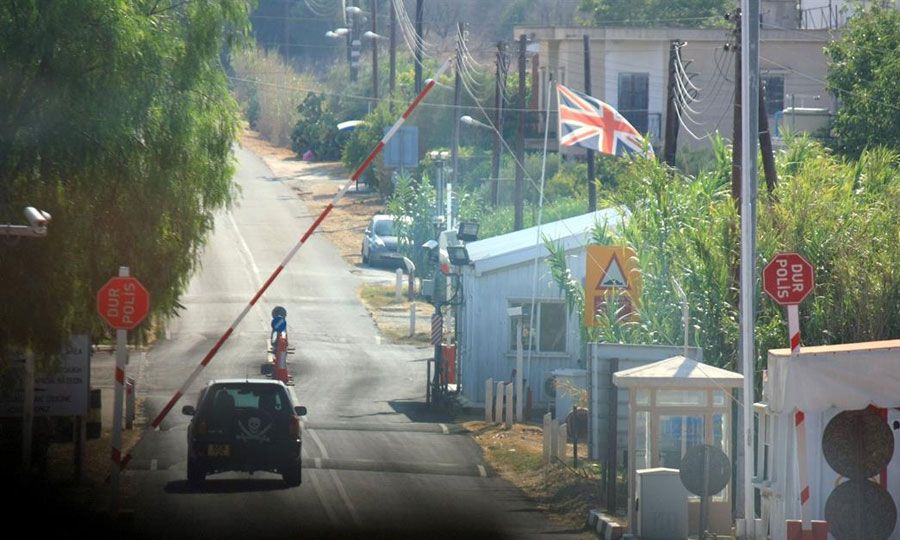 Under a 1960 Treaty, properties within the Akrotiri and Dhekelia SBA's on the island could be used only for agricultural purposes while no building development was permitted.
But in 2014, an agreement between the United Kingdom and Cyprus provided for the lifting of restrictions on the development of land in non-military areas in the SBA, which included land for tourism, commercial and industrial activities, schools, hospitals, community buildings, and even gas stations.
The agreement took hold last year and details were released by Town Planning and Housing Departments, specifying which properties were being affected by the change, a move hailed by President Nicos Anastasiades as a "historic moment."
Even though Strovilia was not included in development zones, CNA reported that Dherynia leaders met on Wednesday with representatives from Interior, Foreign, and Finance ministries, where they requested financial assistance for the repair of abandoned residential properties in Strovilia, left behind in the 1960's and 1970's according to the mayor.
One workaround, according to the mayor, would be to help young people move in gradually and not having to settle right away, such as staying there initially on the weekends
"During our teleconference, all ministries had a positive attitude towards our request to provide financial aid that can be used as an incentive for people who are interested in settling in Strovilia," Karayiannis said.
But rules within the established agreement provide for development under strict conditions, including the criterion that residential property owners must be native to the area and that they do not possess any other property elsewhere on the island.
"We are looking for alternative ways so that the some 20 senior citizens of Strovilia remain at their homes and at the same time increase those numbers," Karayiannis said.
The mayor went on to say that it would be difficult to attract young people to the area, noting that currently district offices were providing €5000 every seven years for house repairs, "a meager amount to tackle necessary construction work," he added.
"Since the British do not accept any expansion of the area where residential and commercial development is allowed, we have proposed [for the government] to give incentives so that old abandoned homes can be repaired in those cases where property owners wish to live there," the mayor said.
One workaround, according to the mayor, would be to help young people move in gradually and not having to settle right away, such as "staying there initially on the weekends and later also some days of the week until they live there permanently."
Karayiannis said, according to CNA, that the Interior and Foreign ministries have now been informed about at least 10 individuals wishing to revamp homes that belonged to their families who left the area "even after the events of 1974," and "we now expect from the government to specify the amount of money to be given."