New protests are being organized today, outside the Ministry of Education and its provincial offices, by parents reacting to the new measures against the pandemic. An explosive device was found in the Limassol provincial offices this morning, but did not explode.

The first demonstration started shortly before 8 in the morning, in Limassol, with protesting parents and students gathering again, outside the provincial office of the Ministry of Education and Science and cutting off traffic on Franklin Roosevelt Avenue, shouting slogans.

The protesters are demanding the revocation of the decision on the measures in the primary schools, while they criticized the attitude taken by the Pancyprian Confederation of Associations of Primary School Parents' Associations.
They expressed their determination to continue the demonstrations until their demands are met.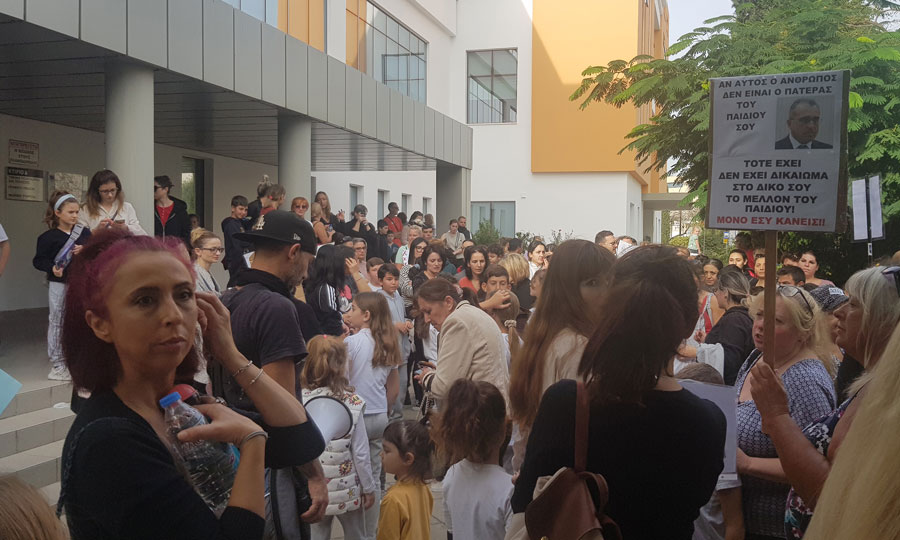 Protests in Paphos as well
A protest was also organized in Paphos by parents who are against the new measures imposed by the Ministry of Health.  Parents demonstrated outside the local office of the Ministry of Education shouting and holding placards reading "We are the future and not your guinea pigs", "Hands off our children" and "The mask on our children is child abuse".
The parents called on the state to reconsider its decision. They also expressed their determination to continue the mobilizations until their demands are met. We are protesting, they reported, on the issue of mask use by students at these ages, adding that no one informed them about the measures and no one took them into account when decisions were being made.
Some of the protesting parents expressed the view that if their children are required to wear masks and be vaccinated from such a young age then it is better for them not to go to school.