Police asking for witnesses to come forward following fatal crash in Limassol district, driver injured
A young soldier was killed in a road accident on Thursday after a car driven by an army buddy veered off the road and ended up flipped in a ditch.
Local media said 19-year-old Evangelos Yiannopoulos was a passenger in a car driven by a fellow soldier on Thursday afternoon, when they got involved in an accident north of Limassol, near the former Vati garbage dump.  
Police said the vehicle was moving southbound on the Platres-Limassol main road when it veered off lane under circumstances still pending investigation.
The incident took place around 2pm with reports saying the car crossed into the opposite lane and crashed into the guardrail, causing it to overturn and end up in a ditch, where both driver and passenger were trapped.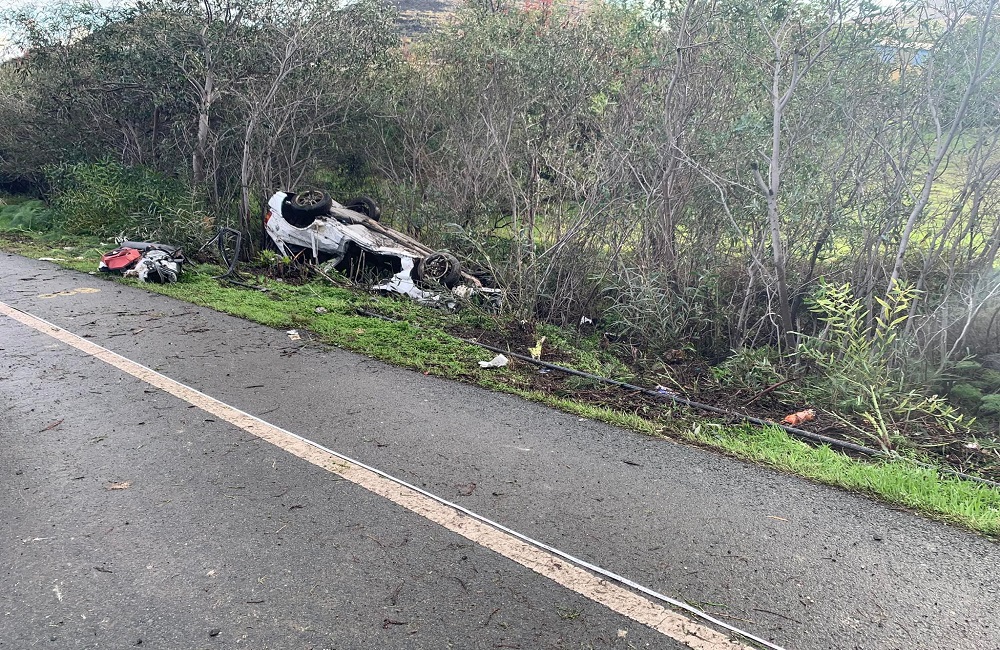 Emergency rescuers pulled the two soldiers out of the flipped vehicle and an ambulance rushed them to the Emergency Room at Limassol General Hospital, where doctors pronounced Yiannopoulos dead on arrival. The driver was said to be out of any immediate danger.
Police said the two males had been wearing their seat belts at the time of the crash but also speculated that high speed was the main factor in the passenger's fatal injuries.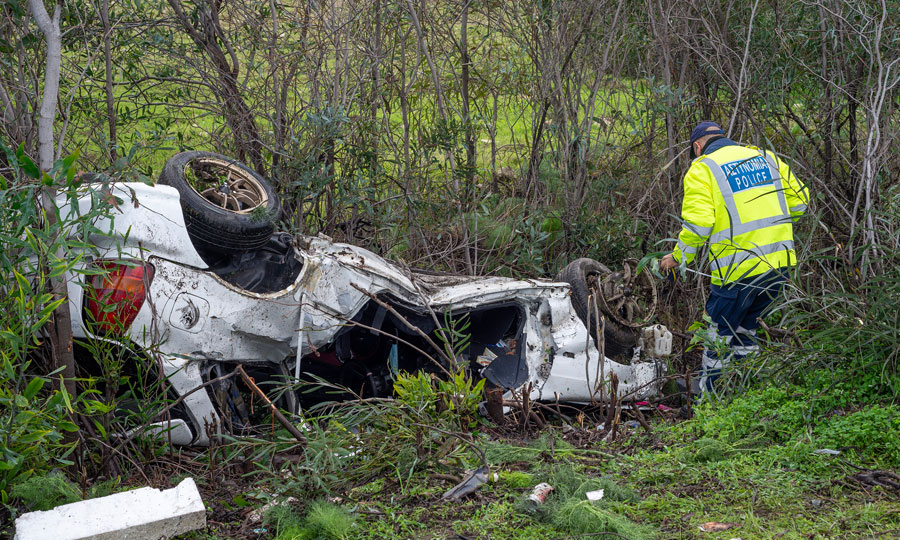 Limassol traffic police director Emilios Kafas said it was not immediately clear whether the driver had attempted to brake just before the crash, citing wet road conditions in the area.
"There will be some tests with due diligence to ascertain if in fact the young man tried or took any action to avoid the accident," Kafas said.
Traffic police officials said they were asking for the public's help, asking anyone with information about the incident to come forward.