Brother remanded again in sister's fatal shooting, police plan walk-through with suspect and another scene-reenactment
A young man who says he shot and killed his sister by accident in Larnaca was ordered to remain in custody on Thursday, as investigators begin to learn about troubling details that preceded the fatal shooting.
According to local media, the 23-year-old suspect in the case has admitted to investigators that initially he lied about going to an army shooting range on the day of the incident, in Larnaca's Klavdia community. According to that narrative, the man said he was cleaning his gun at home when it accidentally fired, killing his sister, 21-year-old Maria Harpa, instantly.
But new details emerged during the course of the investigation, with reports saying the suspect admitted to cutting the brake lines in his sister's vehicle on the day of the incident but the victim never got around to using her car.
The suspect told investigators he cut the brakes to get back at his sister, whom he had suspected of letting the air out of his tires
According to local reports, the suspect told police investigators that he cut the brakes to get back at his sister, whom he had suspected of letting the air out of his car tires.
The suspect is being held on manslaughter charges while preliminary tests on the gun, a G3 military rifle that was issued to him for army reserves, was found to have malfunctioned. Additional forensic tests are expected to reveal more about the history and condition of the gun.
During the early stages of the investigation, the suspect initially told officers that his G3 had malfunctioned while using it at an army firing range hours before the incident, adding that he was advised by his military armourer to clean the rifle when he got back home.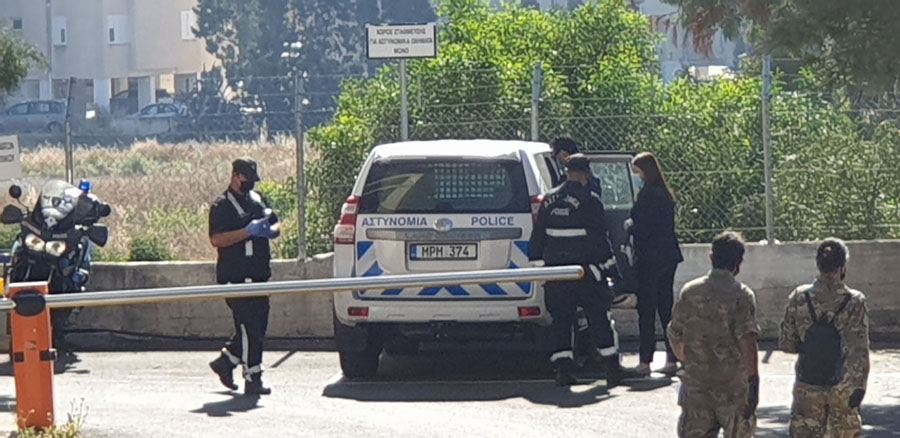 But according to what was heard previously in court, the suspect's army unit did not have a scheduled exercise on that day with the suspect saying he did not know about the cancelation. He reportedly told investigators he had lied about going to the army because he had already used the same lie as an excuse with his mother in order to get out of having to go and work on the farm that day.
Additional reports said there were frequent arguments in the family while the woman was said to have been two months pregnant and had wedding plans.
Investigators are continuing to take statements from relatives and friends of the family, as well as co-workers, while a Larnaca judge ordered the suspect be remanded in custody for another eight days.
The suspect maintains he did not intend to kill his sister, while local media said police plan to take him for a walk-through as well as a second scene-reenactment.