Cypriot transport minister says "adventurous" chartered flight delayed due to Turkish restrictions
Another huge load of medical supplies from China was delivered to the Republic of Cyprus on Wednesday, after an "adventurous" flight on a Russian aircraft that did not have enough fuel to make it in one go.
(Click here for an update to the story)
Transport Minister Yiannis Karousos said 36 tons of medical supplies from the People's Republic arrived at Larnaca International Airport late Wednesday night, carrying face masks, shoe covers, disposable surgical suits and other protective gear.
The flight, which was operated by Russian airline Azur Air, was chartered by the Cypriot government in an effort to gather critical medical supplies but also stock up amid the coronavirus pandemic.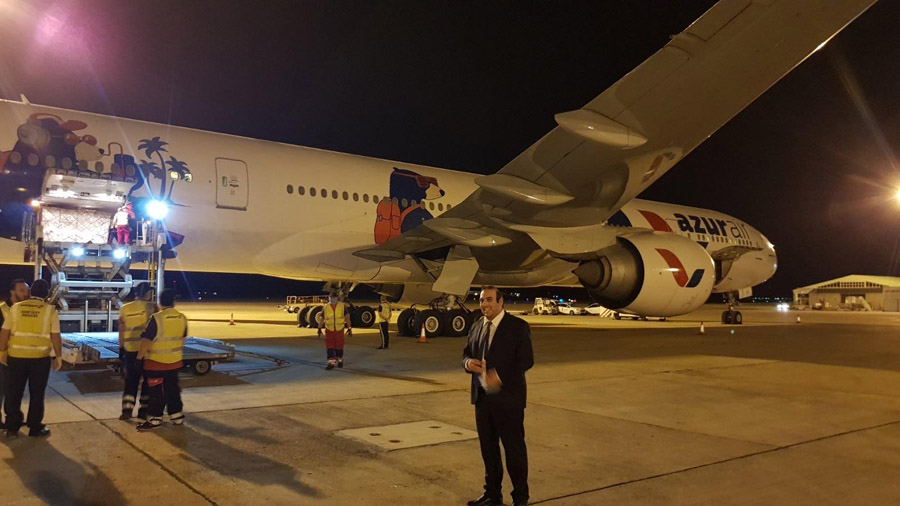 Karousos posted photos of the landed plane on Facebook, describing the flight as "adventurous" and blaming Turkish authorities.
The plane did not have enough fuel on board to reach the island without going through Turkish airspace
"It was an adventurous flight, since Turkish authorities did not allow the plane to go through Turkish airspace. So, the pilots had to change course towards Moscow where they landed for refueling, with a new flight crew taking off a new route to Cyprus," Karousos wrote on Facebook.
The flight took off in Tainjin's Binhai airport in northern China Wednesday early morning. Additional reports said the pilot did not have enough fuel on board to reach the island without going through Turkish airspace.
After requesting and being denied permission to enter Turkish airspace, the plane landed in the afternoon outside Moscow at Vnukovo, the charter airline's hub, in order to refuel and for a new crew to take over the last leg of the flight over Bulgarian airspace.
Due to the Cyprus problem, aircraft flying to and from the Republic of Cyprus often have to deal with route restrictions imposed by Turkey, while planes flying to and from the northern part of the island often get into trouble when they do not adhere to international protocols enforced by the south.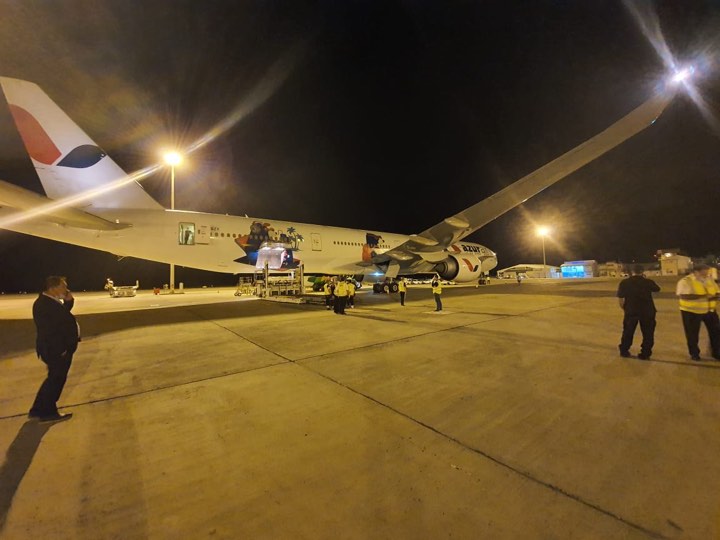 Last year a Turkish Airlines flight en route to Jordan, which diverted to Ercan in north Nicosia due to a medical emergency, was forced to perform a fly-over in Antalya before heading to its final destination.
Greek Cypriot air traffic controllers had told the pilots they would have priority to land at Larnaca International Airport, but the plane ended up responding to Turkish Cypriot calls to divert and land in the north.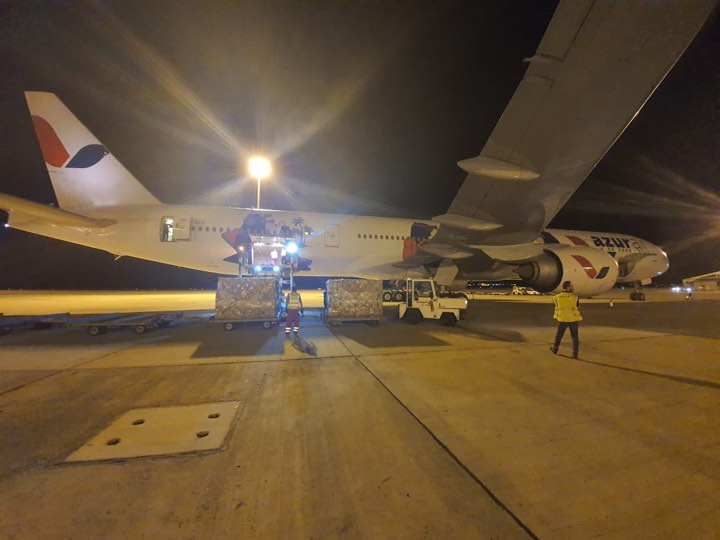 But another flight diversion of a Norwegian flight from Stockholm en route to Larnaca also landed itself in trouble when it had to touch down in Istanbul due to a medical emergency. But even though there are no direct flights between IST and LCA, in the end the pilots reportedly were able to take off and finish the last leg of their flight, landing in the south without an incident.
It was not clear whether Wednesday's initial flight plan from China had been altered in mid-air but Karousos said the chartered flight had been organized by his ministry officials in coordination with other agencies.
According to the Cyprus News Agency, the minister said he has "notified the foreign ministry of the Republic of Cyprus about the incident so that appropriate steps can be taken."