Main organizer of Saturday's chaotic demonstration arrested after 'breaking his promise' to police
Police say the main organizer of Saturday's chaotic protest in Limassol "broke his promise" after he reassured officials the demonstration had been canceled, while members of the public landed hard on authorities for not doing enough to clamp down on violent protesters.
A total of 23 individuals have been arrested in connection with Saturday's protest in Limassol against lockdown measures, after a demonstration of about 1000 protesters turned chaotic when hard core protesters set trashcans on fire, made use of illegal firecrackers, and threw rocks at police, injuring a total of four members of an Emergency Response Unit.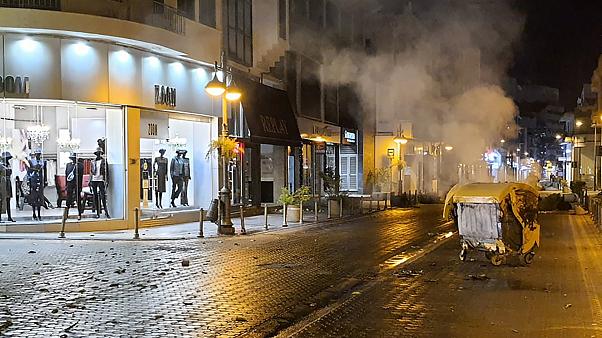 Officials said the main organizer, a man in his early 30's who was finally arrested, had reassured police prior to the demonstration that the event had been canceled.
But Justice Minister Emily Yiolitis says after the stage and loudspeakers had been taken down, individuals brought new speakers and even "stole" electricity to hook them up as crowds were gathering.
"This man came to police and told us that the demonstration would be canceled," Yiolitis said on Monday morning on state radio, while adding that by the time people were gathering in the area, it was not wise for police officers to intervene.
'There were families with children. Did we really want to see tear gas, violence, and fellow citizens in police cages?' the minister asked
"There were families with children. Did we really want to see tear gas, violence, and fellow citizens put in cages?" she asked.
Media sources said the man believed to be the main organizer of the protest could be facing multiple charges including conspiracy to commit felony and incitement to violence.
"People should not be gathering, peacefully or otherwise," in large crowds, Yiolitis clarified, noting that many suspects were youths not older than 21 and asked "where are the parents?"
Police said nine detained individuals aged between 16 and 27 were ordered Sunday morning by a local judge in remanded custody for three days, facing charges related to rioting, felony conspiracy, possession of explosives, and malicious destruction of property.
Three others, two men and a woman, were briefly detained and charged with assault, in connection with attacking a police officer, obstruction through interference with an officer, as well as possession of explosives and malicious destruction of property.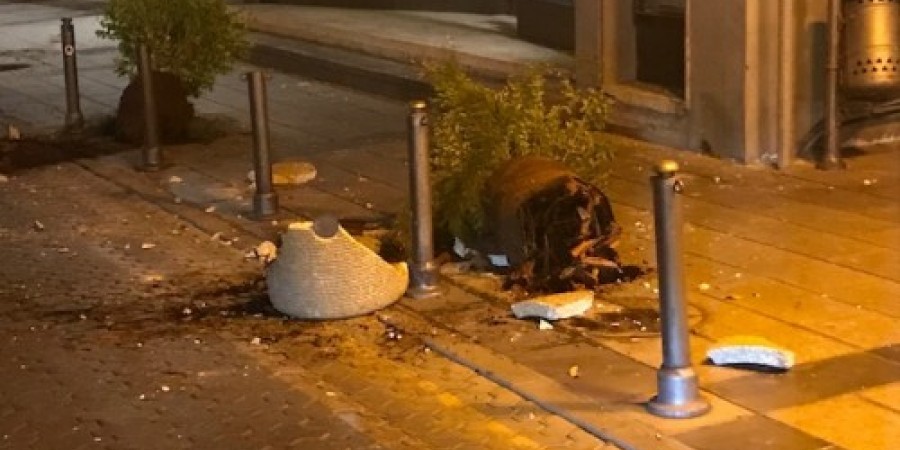 Ten others were fined €300 each for violating health protocols, while investigators said more citations could be on the way if more violators are identified from camera footage.
According to police, petrol bombs known as Molotov cocktails were confiscated on Saturday during patrols through the town, while three more had been found on Friday, a day before the demonstration, hidden in the entrance of a residential building.
A pipe bomb was also found late Saturday night after patrolling officers spotted a suspicious object around 11:15pm. A member of the bomb squad who was called at the scene managed to deactivate the improvised explosive device which was confiscated for forensic tests.
Critics landed hard on law enforcement authorities, saying they did not do enough to prevent hard core protesters from causing damage and terrorizing citizens.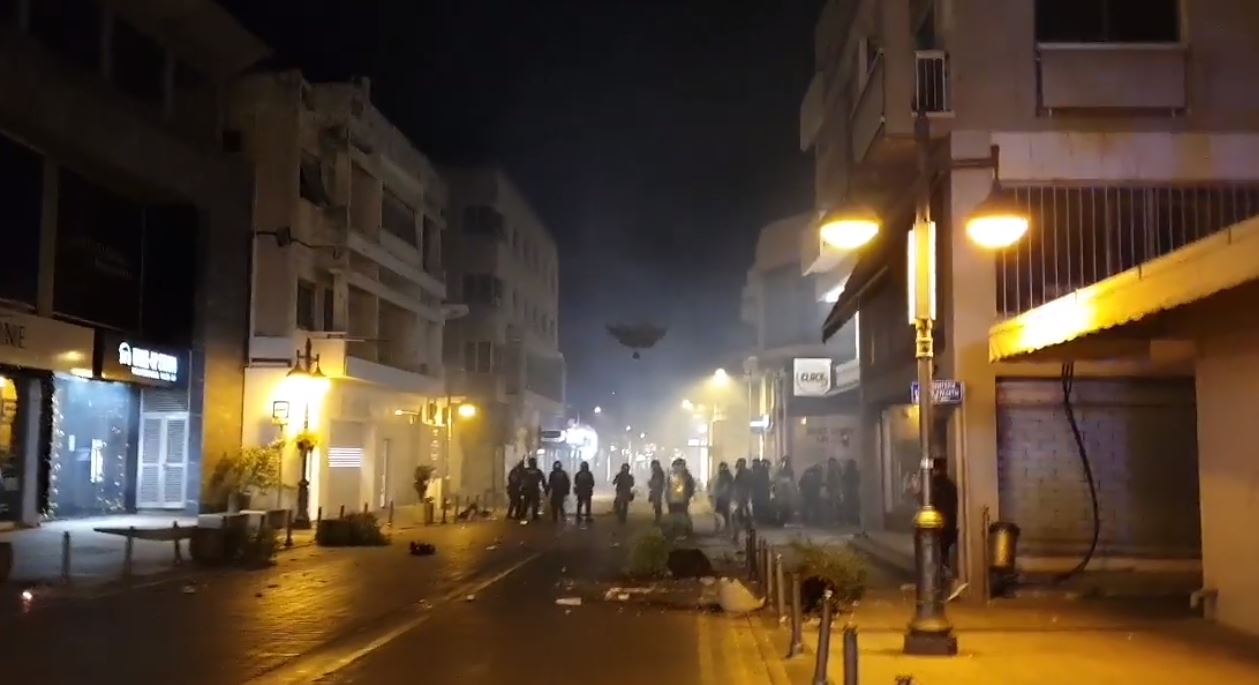 Reports say a number of social media users were posting public comments about the event, while a number of additional suspects including the main organizer of the demonstration were detained for questioning on Sunday.
Two other individuals in their 20's were briefly detained on Friday after police said they had posted comments on social media, with allegations against them including incitement to violence.
Cyber crime police officers are also assisting in the investigation, with sources saying they were focusing on messages and possible posts on social media after reassurances had been given to police.