Pope Francis arrived in Cyprus at 15:00 on Thursday afternoon. The Cypriot government, through its Deputy Spokesman Niovi Parisinou, had described the Pope's visit as "an important event of international scope that is of global interest". 
"It is supreme for the state and the people to welcome you. The second visit of the head of the Roman Catholic Church is a historic moment for Cyprus. Your presence sends messages of inspiration and courage,"  said President Nicos Anastasiadis. 
The President continued, "It is no coincidence that you are described as the Pope of the Poor. Values ​​for a tolerant Christianity. A vision that looks forward to the defense of human rights. The Republic of Cyprus shares the same vision in order for Cyprus to become a strong pillar of stability.  The people of Cyprus know better than anyone the meaning of displacement and refuge. As a government, we attach the utmost importance to the protection of the human rights of immigrants. Thank you for your gesture of transporting 50 immigrants from Cyprus".
The exchange of gifts took place
The President of the Republic, as a small token of appreciation of the Pope's work and his presence here, presented him with three Lefkara embroideries, explaining to the Pope that the art of Lefkara embroidery developed in the 14th century. One embroidery is for the Holy See, the other for the Holy Grail and the third for the Gospel.
The President of the Republic also presented Pope Francis with the first issue of a stamp for his visit to Cyprus.
For his part, the leader of the Roman Catholic Church offered Nicos Anastasiadis a metal plate - a medal - of the Pope's visit to Cyprus as well as eight circulars he has written. The Pope met with members of the family of the President of the Republic.
President: It is a testament to the magnitude of your grace that you have decided to visit a small country that has suffered violations of international law.
With these words, Nicos Anastasiadis welcomed the leader of the Roman Catholic Church at the Presidential Palace. The welcoming ceremony of Pope Francis took place in the courtyard of the Presidential Palace where a procession of the National Guard paid tribute based on the protocol.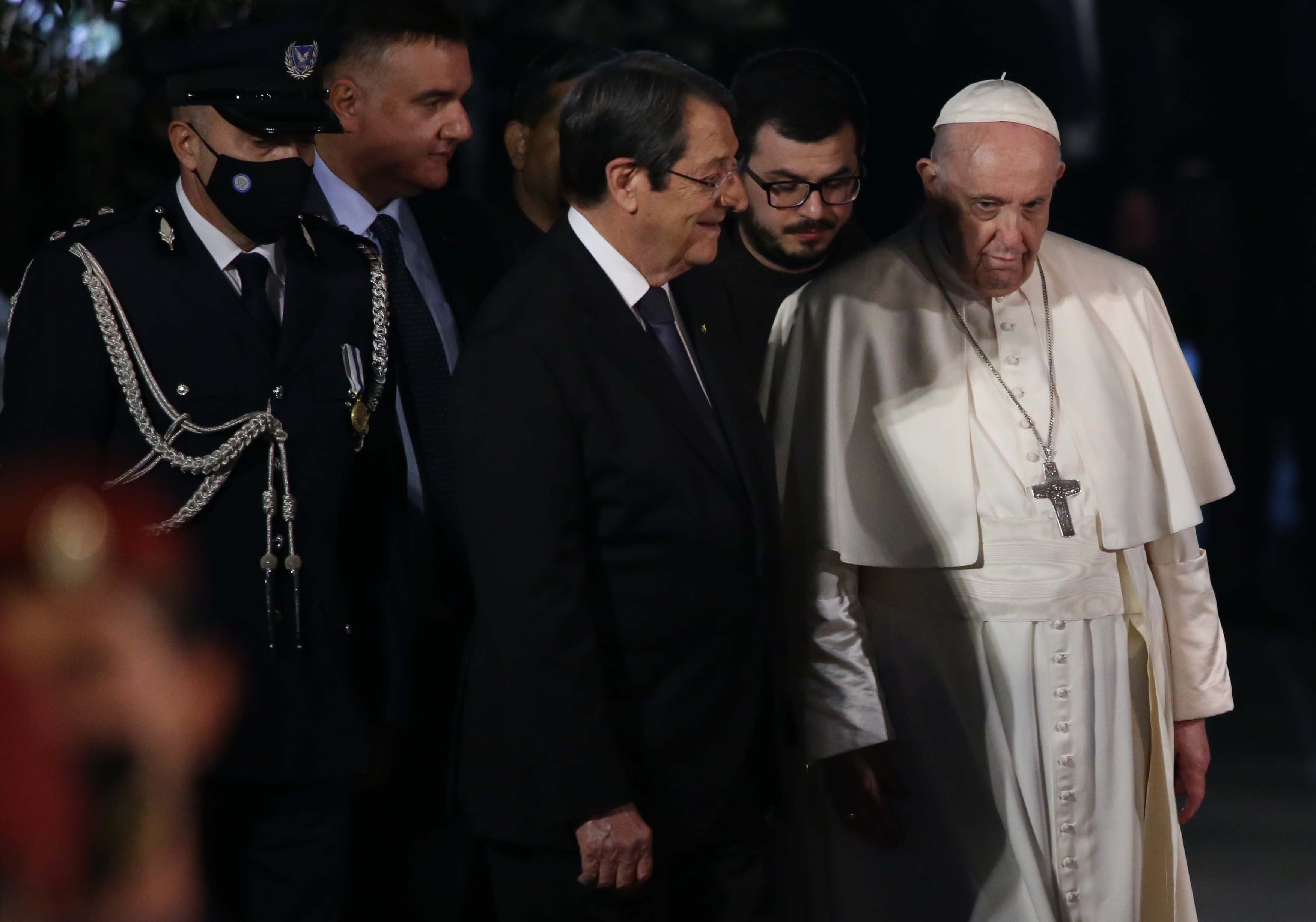 The Pope then greeted the members of the Council of Ministers with the President of the Republic and then entered the Presidential Palace. Nicos Anastasiadis and Pope Francis will have a private meeting.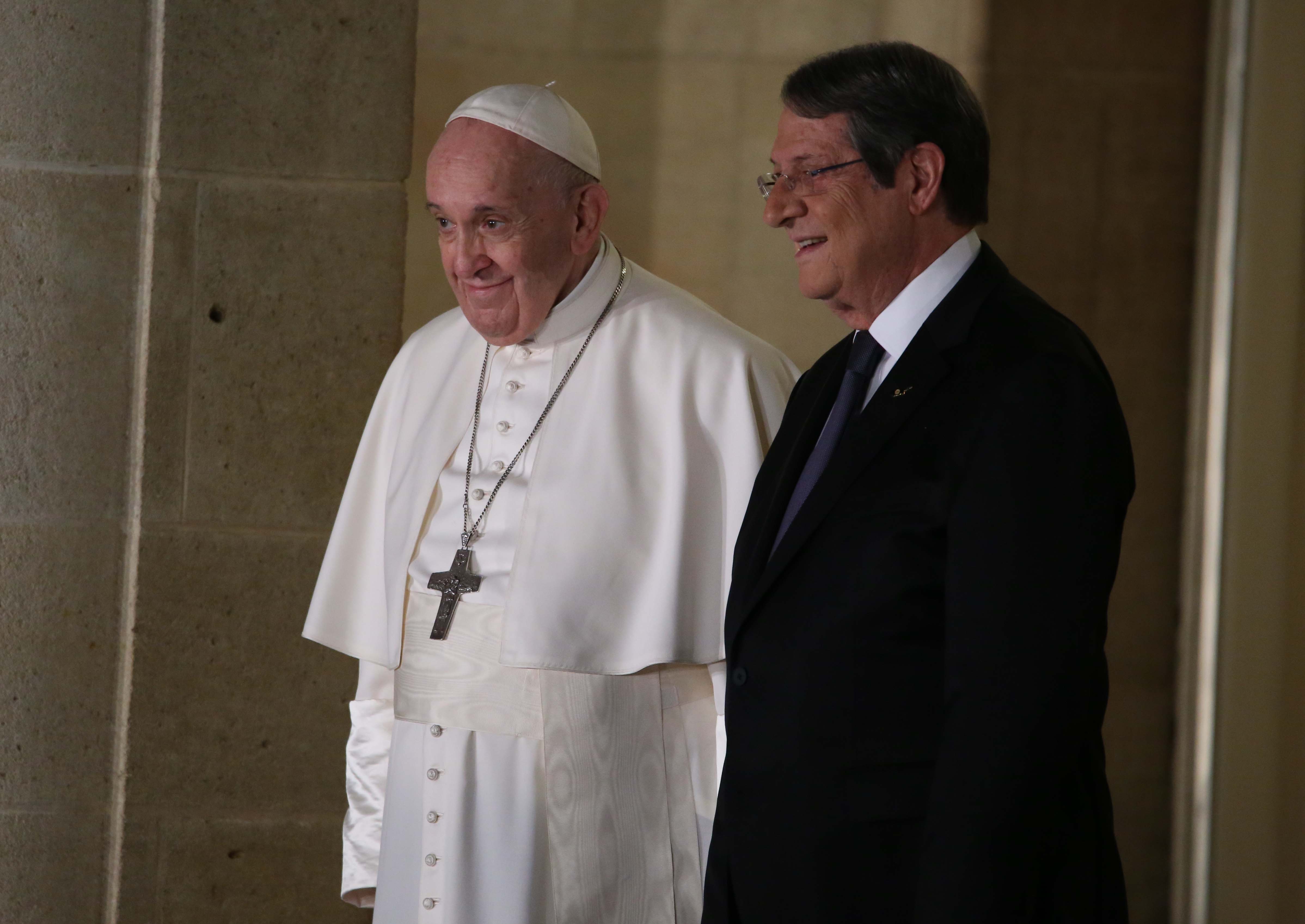 Later, the Pope will have a private meeting with President Anastasiadis and will then meet with representatives of the authorities of the Republic of Cyprus, representatives of civil society and the diplomatic corps.
Addresses are then expected from both him and President Anastasiadis.
Tonight the President of the Republic will host a dinner for the Pontifical Delegation at the Presidential Palace.
Today, on the red carpet, the Pope was welcomed by the Speaker of the House of Representatives Annita Dimitriou.