Cypriot President knows golden passport abusers, denies interfering with applications
Cyprus' disgraced Citizenship by Investment Programme took a heavy toll after it was "recklessly promoted" overseas, according to President Nicos Anastasiades, who testified on Tuesday before an independent committee, while telling reporters later that he would not revisit the matter until after probe findings are concluded.
Anastasiades, who testified under oath for three hours before a four-member independent committee on Tuesday, stated that advertisements by CIP service providers, either on airport terminal posters or paid ads online, alluded to the "purchase" of Cypriot passports rather than the possibility of obtaining citizenship.
The President expanded on previous comments he had made about abuse within the programme, saying there were pamphlets in the shape of folded passports and even adverts on baggage trolleys, inviting people to invest in the Republic of Cyprus in order to obtain a passport.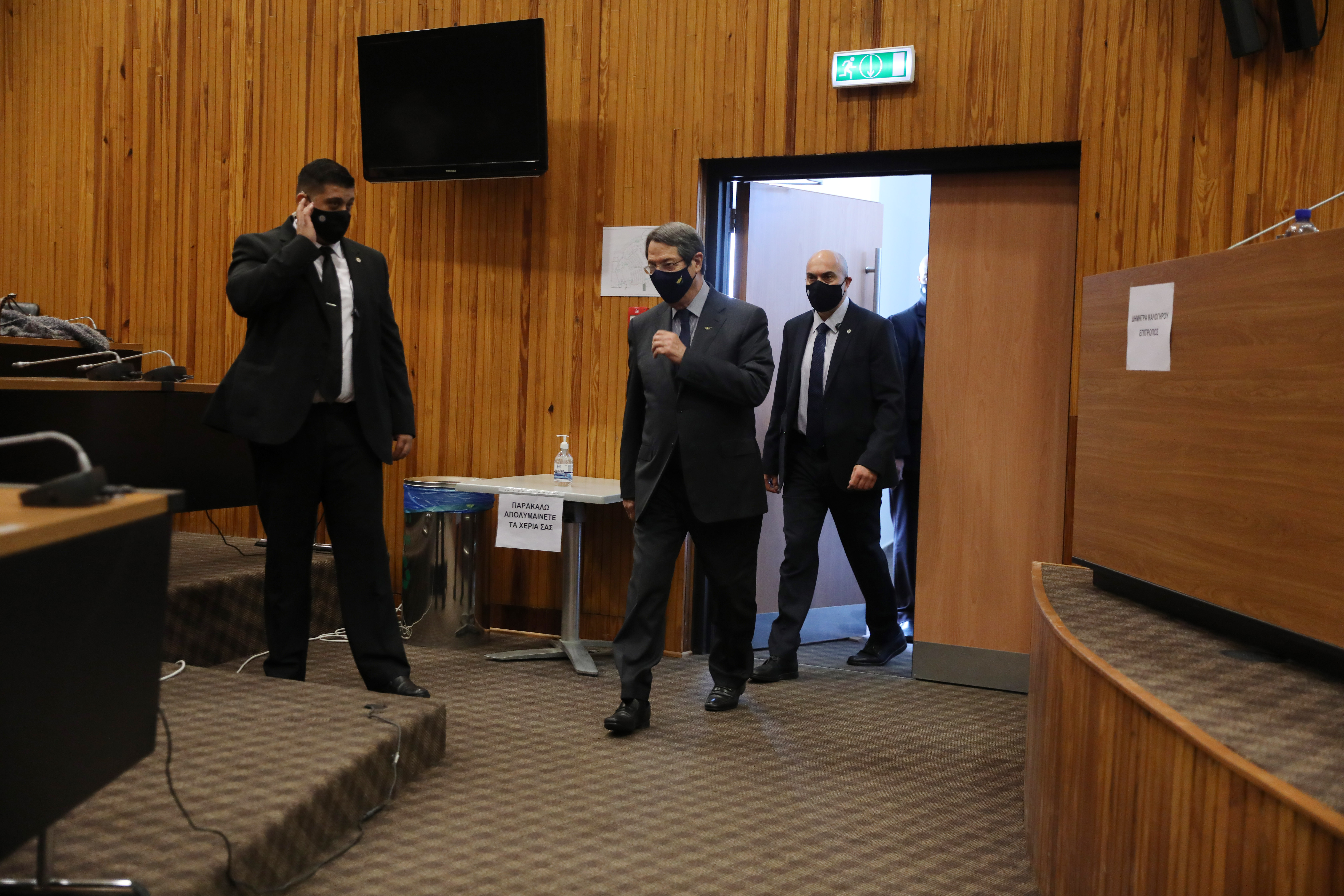 "There was out-of-control advertising that gave the impression that the Republic of Cyprus was selling passports. In most cases, they were talking about buying and not obtaining passports. I had warned them that this kind of behaviour would lead to the shutting down of the programme. This is how abuse took place by service providers," Anastasiades said according to the Cyprus News Agency.
Asked to name specific cases, the President declined to provide names but accepted a request to write them down on a piece of paper, saying he knew names, companies, and law firms.
Anastasiades also rejected allegations that he or his ministers had knowledge of specific service providers, when passport applications were approved by the Cabinet, noting that the President had no voting power during those approvals and that cases would reach them after vetting from the interior and finance ministries.
"Neither the President nor Ministers could recuse themselves as submission reports from the Interior Ministry did not disclose which law firms and land developers were involved," Anastasiades argued.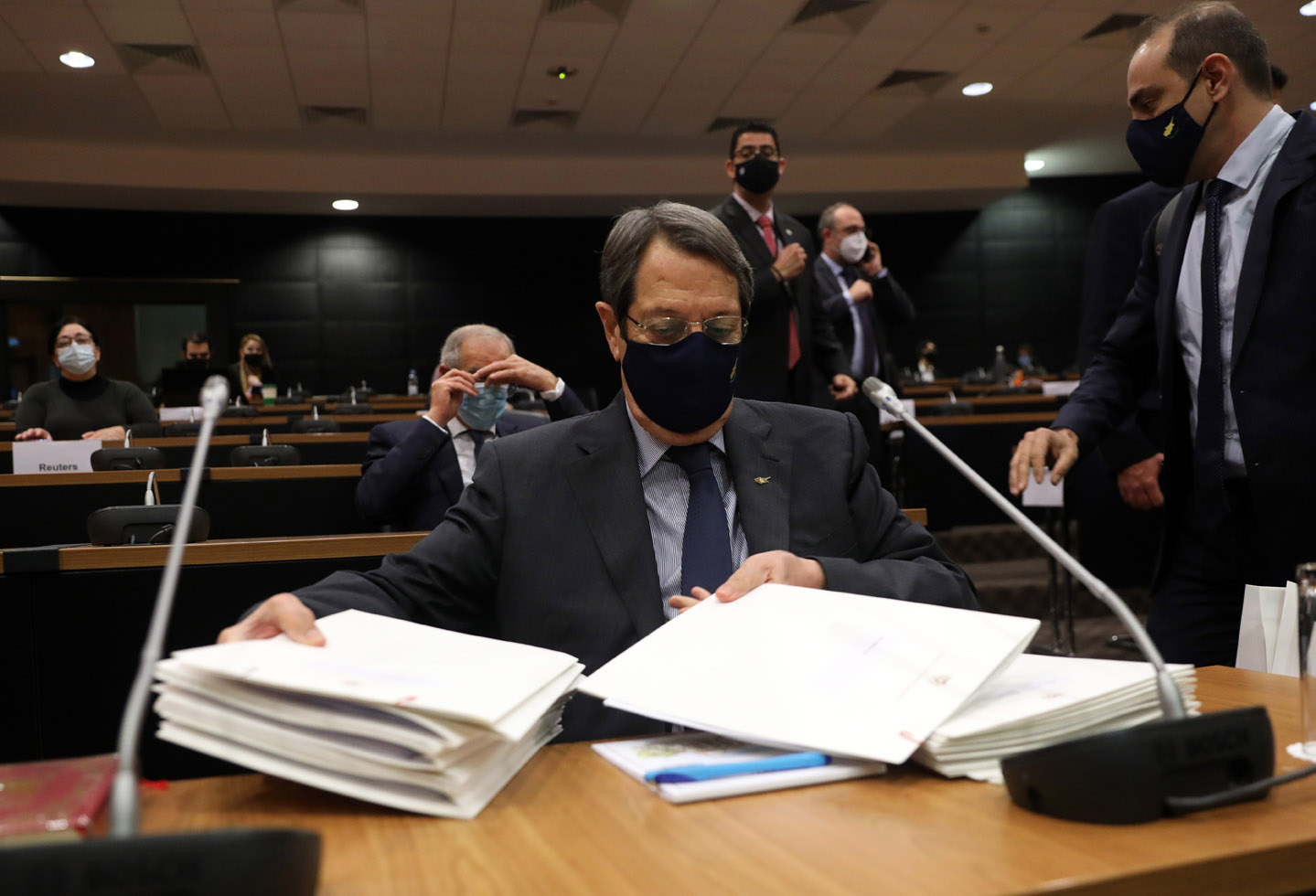 Asked about the First Lady's niece, who was transferred from a parliament staff position to the Interior Ministry back in 2013, Anastasiades said he had no knowledge that his daughters' cousin was on rotation that got her involved with the CIP programme.
'Neither the President nor Ministers could recuse themselves as submission reports from the Interior Ministry did not disclose which law firms and land developers were involved'
"After reports in the local media, I asked from Parliament to give me the total number of their secondments. They told me there were 12, and as far as I know from the interior ministry, this was in the Migration Department," Anastasiades said.
Back in December, after Auditor General Odysseas Michaelides testified before the same committee, it had emerged that Maria Adamidou-Pastelli was identified as a person overseeing CIP applications. Michaelides, who has been blocked from having access to passport files, said he had cautioned members over Adamidou-Pastelli's role given her family ties to the President.
The civil servant's rotation was announced in July 2013 when she was transferred the previous month from the parliament position of Administrator for European Affairs to the Interior Ministry's Administration to carry out special duties.
Anastasiades told the committee he never exerted any influence on any civil servant, even rejecting an allegation according to which while he was DYSI party president he attempted to influence a former minister in connection with a passport application by a Russian investor.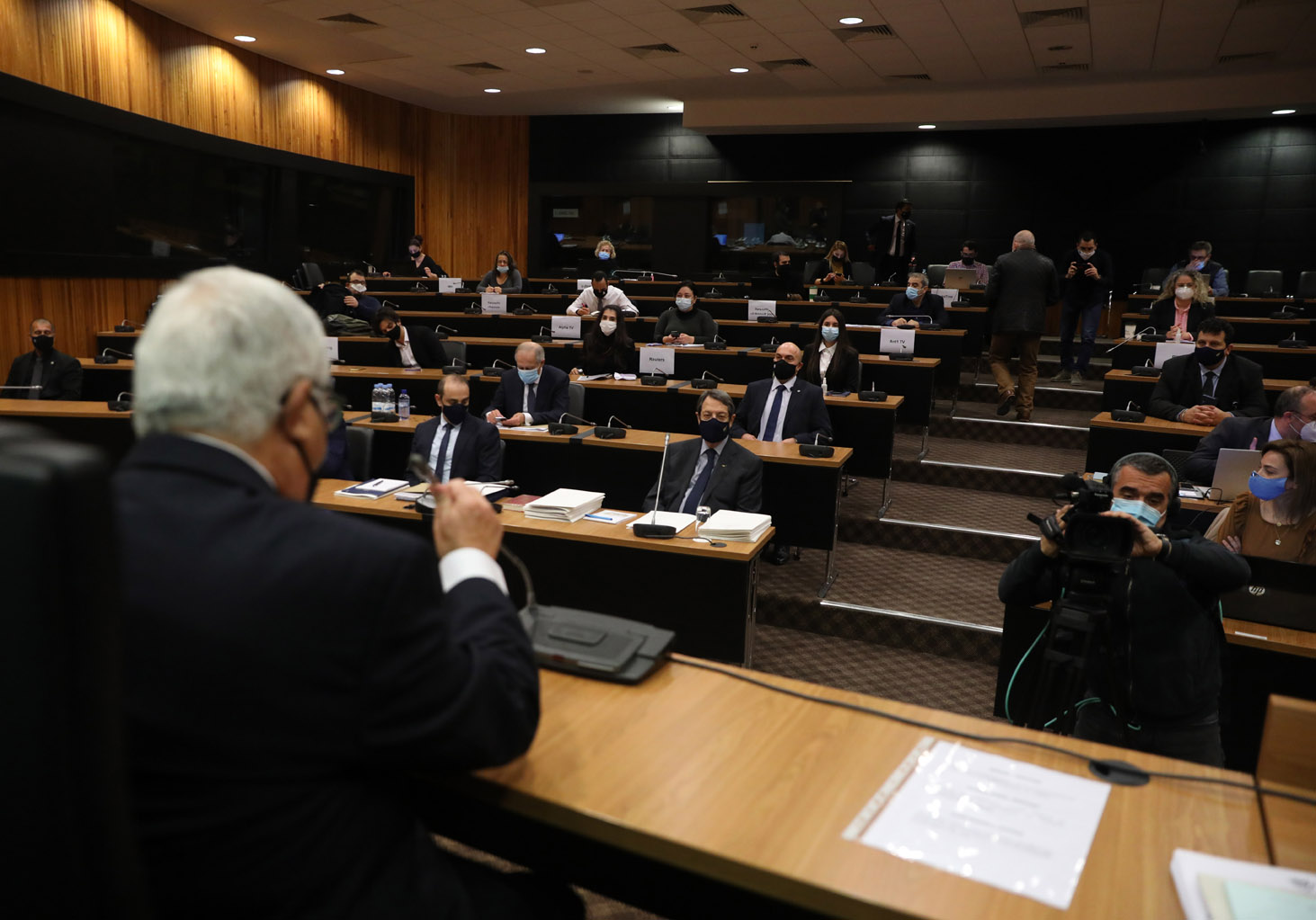 "I challenge anyone to come out and say that I did such a thing," Anastasiades said, adding that he had indeed contacted former interior minister Neocles Silikiotis at the time but only to "tell him to put an end to leaks."
Anastasiades also rejected the notion that he had done anything wrong by flying with his family to the Seychelles on a private jet owned by a Saudi businessman, who had also obtained a Cypriot passport along with members of his family.
"I never represented this businessman as his lawyer," Anastasiades said, adding that the Saudi man became a friend and that he had invested over the minimum amount totaling €20 million.
The committee inquired further on the Saudi case, asking the President why he was not granted honorary citizenship by the Cabinet, with Anastasiades replying that naturalization without investment would have been misconstrued as a quid pro quo between the two men.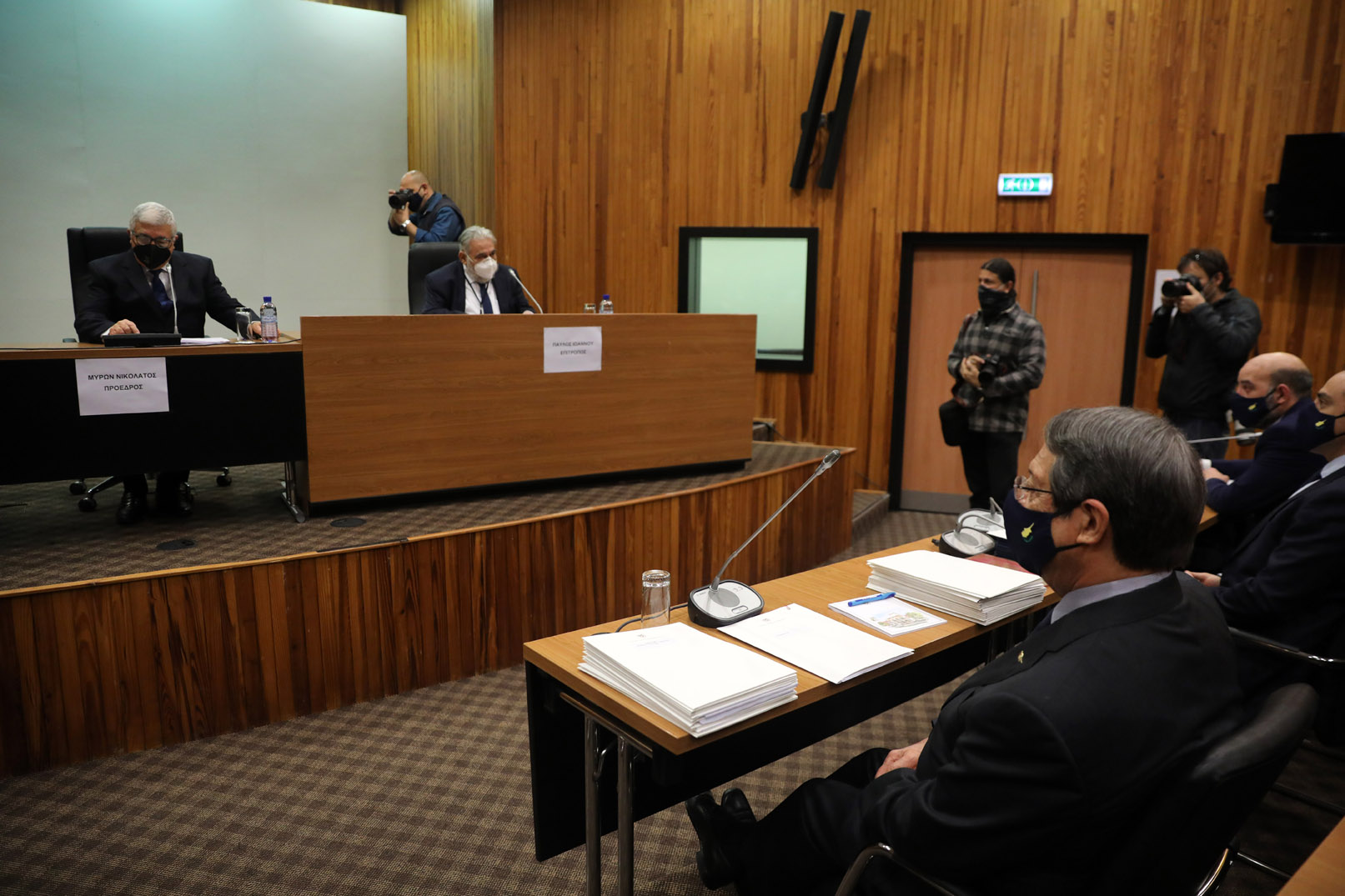 "Of course, this could have been done. The Cabinet can do this according to the Constitution," the President added.
Anastasiades also told the committee "there was never a quid pro quo, it was friendship, he wanted to show his gratitude for the country that hosted him."
The President also responded to a question about €300 million, referring to specific allegations that he had transferred that amount to the Seychelles on private flights to the archipelago in the Indian Ocean.
"I am prepared to authorize anyone to have access to the €300 million," the President joked, adding "I don't even know where the banks are located."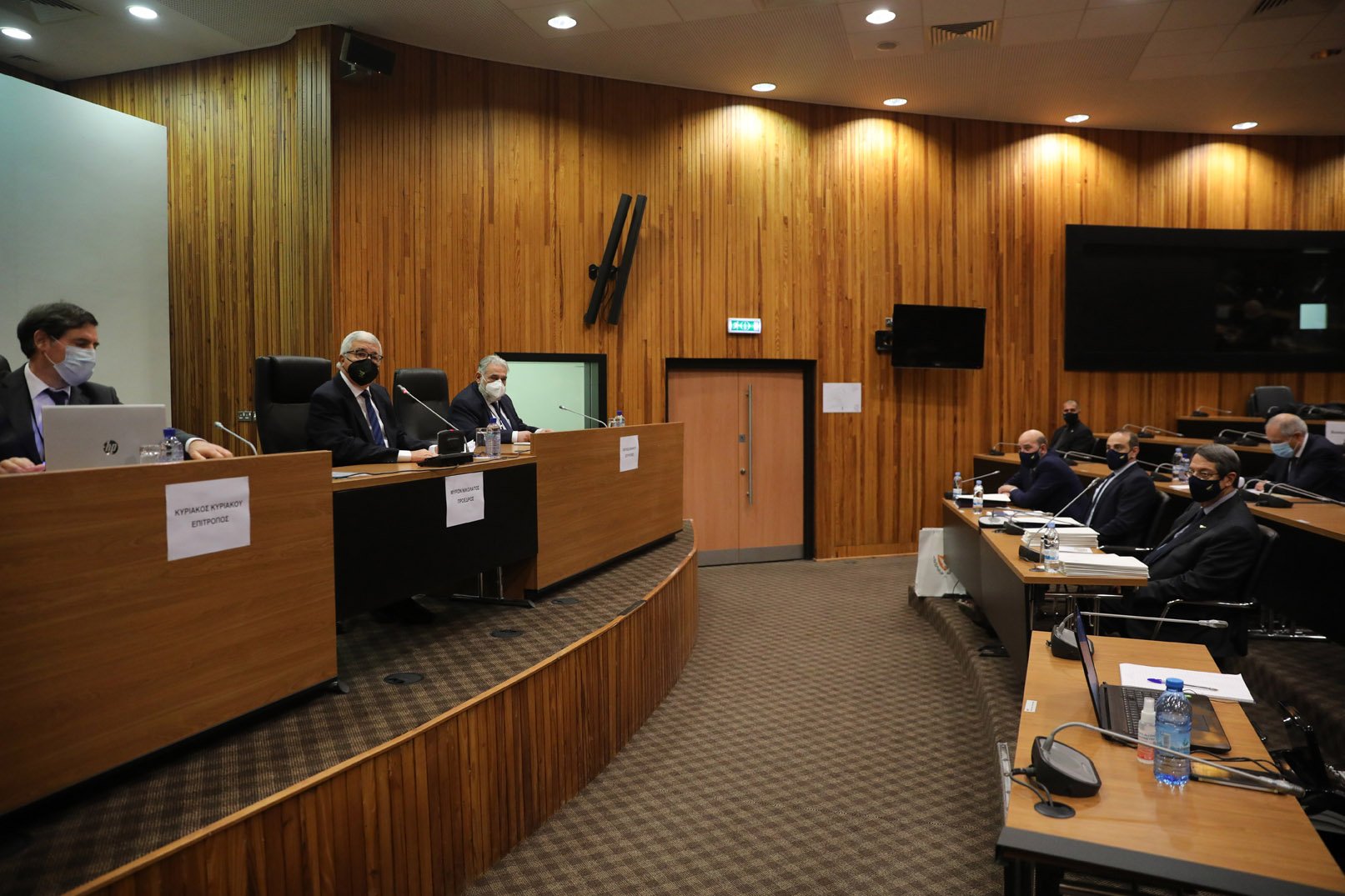 Anastasiades had previously called on journalist Andreas Paraschos to show proof or admit he was wrong, after the news editor claimed the commander-in-chief had chosen money from golden passports over chances of a swift resolution to the division of the island.
Paraschos, who worked for Kathimerini Cyprus -a media outlet owned by the same media group that also owns Knews- resigned in the aftermath of a scathing editorial he wrote, in which the former chief editor suggested the President was failing on the Cyprus peace reunification talks after realizing "that golden passports were the goose that laid golden eggs."
A strong repudiation from the Presidential Palace came after Greece's former prime minister Alexis Tsipras said he was shocked to see reports in the media that suggested he had a conversation with Anastasiades and that the Cypriot president had told him golden passports were generating 300 million annually at his law firm and that he was flying the money to Seychelles on private planes.
Kathimerini Cyprus apologized to Anastasiades, saying "it was an error on our part to publish accusations without evidence or sufficient information to corroborate them."
Paraschos has refused to provide the name of his source, saying only that the individual was a Greek person based in Athens. Kathimerini Cyprus said they could not support Paraschos because his story did not meet the paper's journalistic standards.
Anastasiades told the committee there was nothing secret about his trip to the Seychelles, alluding to social media posts when his daughters had published a photograph from the plane.
The President previously admitted it was a mistake to accept the free flight for his family's vacation but maintained the private trip did not violate any laws or breach moral guidelines.
Anastasiades told reporters after his deposition that he would not revisit the matter before the committee could conclude its findings.
He also said foreign investments would continue in the Republic of Cyprus in the form of a new programme without naturalizations.