Japanese professor en route to EMU in the north gets turned away at Larnaca airport, flies to Ercan instead
A Japanese professor who was visiting a university in the north was refused entry at Larnaca International Airport, prompting reaction on both sides of the divided island.
According to local media, physics non-tenure assistant professor Tomotako Kitamura arrived on a flight from Dubai last week, on March 20, to attend an academic conference at Eastern Mediterranean University (EMU) in Famagusta.
But when he arrived at Larnaca airport and got an entry stamp in his passport, he was then called back moments later for secondary inspection where migration officers revoked his permit. According to Turkish Cypriot media, the professor was questioned about the Cyprus problem after some officers got wind of his plans to cross into the north and give a presentation at EMU.
The Waseda University professor was detained for nine hours until he was put back on a flight to Dubai. He then managed to fly to Ercan airport in the north on Friday, where he received the north's entry stamp right below the one from the south.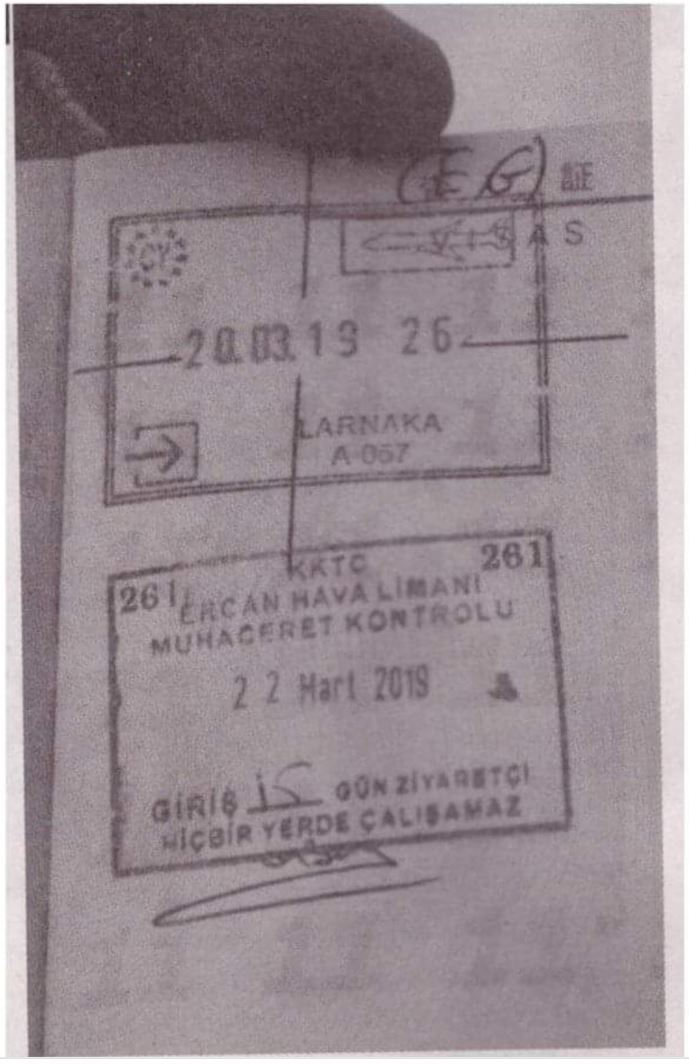 The professor, who gave his presentation on Friday, told a Turkish Cypriot news agency that he had told migration officers he did not want to get involved in the Cyprus problem but he was more interested in physics.
Officials in the north criticised the incident, citing a number of other similar cases. Last November, a Russian national who reported she was being harassed at Larnaca airport by customs officials was sent back on the next available flight after being detained for hours. Last year, another professor from Cairo University, who was invited to give a lecture in the north, was also refused entry.
The Cyprus News Agency (CNA) reported on an unnamed official source in the south that said people who have an issue over their treatment at the airport can file a complaint with authorities to question the refusal decision or ask for more information about their entry denial.
The professor told migration officers he did not want to get involved in the Cyprus problem as he was more interested in physics
"They can even seek justice in a court of law," the source said, adding that all individuals are informed of their rights in a written document provided to them.
But in many cases, people reported they were never given any documents or official denial letters. In some cases, officers were reportedly advising travelers to go back on their own volition to avoid facing charges in the Republic of Cyprus.
The source said officers follow protocol and would not discuss individual cases while officials in the north said blocking travelers who want to visit north is counter to confidence building measures between the two communities.
It is not illegal for individuals to cross into the north as long as they meet certain criteria such as being present in the Republic legally. However, customs officers at LCA have been known to apply a more strict interpretation to an Interior Ministry guidance by which tourists are informed about the status of certain properties in the north.