Police arrest organizer and teen with brass knuckles as demonstrators march against lockdown
Two people were arrested on Saturday in connection with a demonstration downtown Nicosia, where a group of citizens gathered to protest against a partial lockdown that went into effect Sunday morning.
According to local media, protesters gathered Saturday afternoon at the capital's Eleftheria Square to demonstrate against a partial lockdown imposed by the government for three weeks until the end of January.
Some local media said the march was uneventful marred only by a brief incident between protesters and police officers
Reports said the protest took place under the watchful eye of law enforcement, with officers detaining a 16-year-old male who had brass knuckles in his possession.
Police told Knews it was not fully clear whether the young male was taking part in the demonstration. The teen was later released from custody but he is likely to face charges.
Protesters were heard chanting slogans against health experts on the government's pandemic task force, as well as other slogans including "politicians, sons of bitches."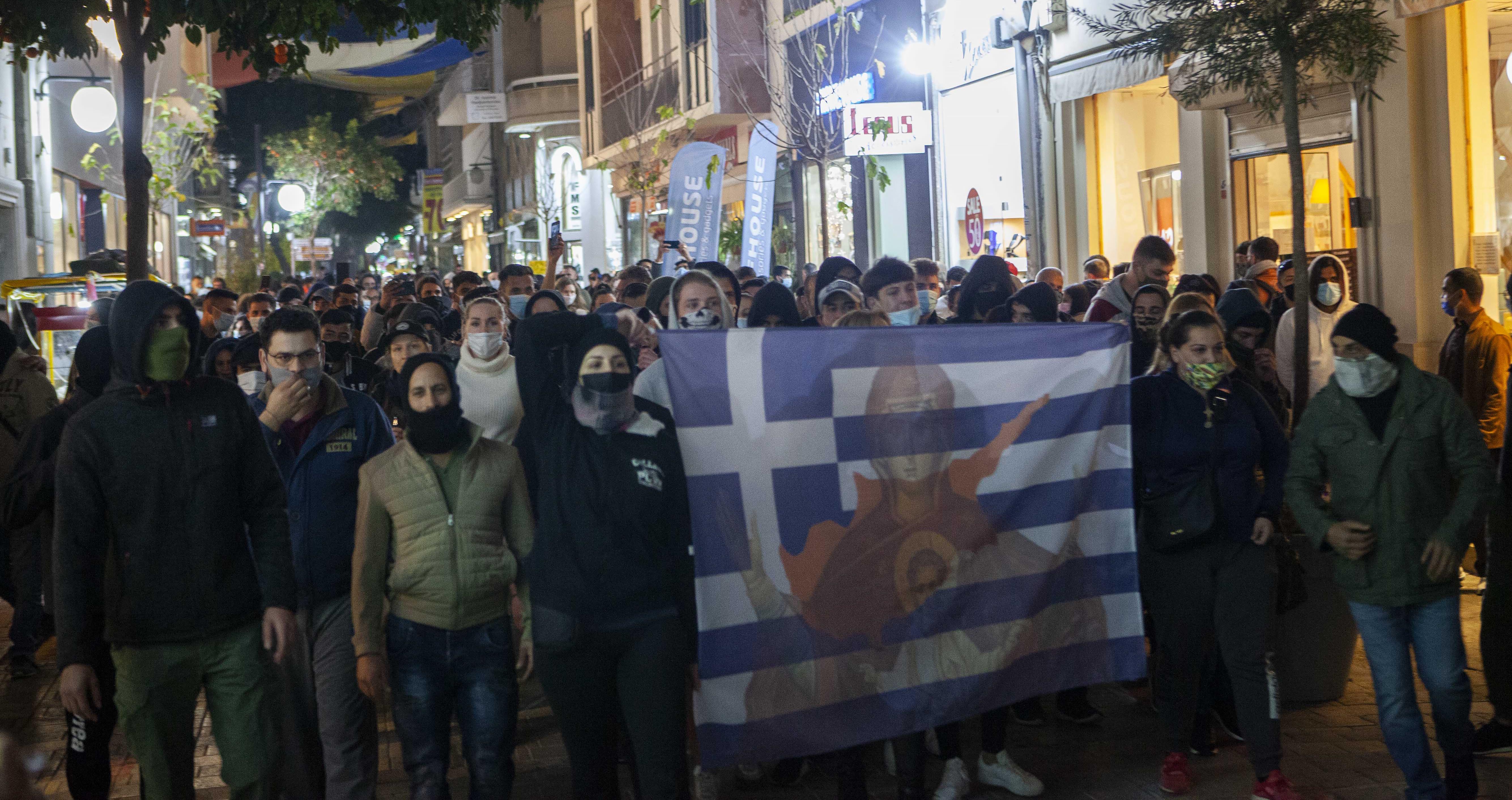 They then marched through Ledra Street chanting more slogans including "Burn down the brothel in Parliament," and "bread, nurture, freedom." Other slogans included "do we have democracy, no," "do we have fascism, yes," and "no to the measures of dictatorship."
Towards the end of the march, protesters chanted "if we do not resist, our homes will become modern prison cells."
Some local media said the march was uneventful marred only by a brief incident between protesters and police officers.
Earlier in the late morning, officers armed with an arrest and a search warrant, went to the residence of a 41-year-old male in Larnaca, who was described in the media as possibly one of the organizers of the event later in the afternoon.
Officers arrested the man on suspicion of conspiracy to commit a misdemeanour, as well as offences related to the spread of an infectious disease as well as incitement to commit a felony.
In an official report, police said officers found controlled substances in the man's residence during a house search, including about a gram of what was believed to be cannabis as well as six ampoules of anabolic steroids.
Many protesters were seen on video wearing face masks during the demonstration but not adhering to social distancing guidelines.
Reports said police did not instruct marchers to break it up, citing concerns of further escalation.