Experts worry government measures less to do with scientific recommendations and more about boosting vaccinations
A rift between scientists and government became more apparent on Friday in the Republic of Cyprus, with local media saying the health ministry director was even checking the minutes from a meeting to shed light on debate over controversial measures.
According to local media, the health ministry's permanent secretary Christina Yiannaki had been skimming through minutes from a previous meeting to check whether a top scientist and others had agreed or disagreed with the latest measures that ban unvaccinated persons in certain places.
Reports said the incident took place this week during a meeting with scientists when there were heated words were exchanged.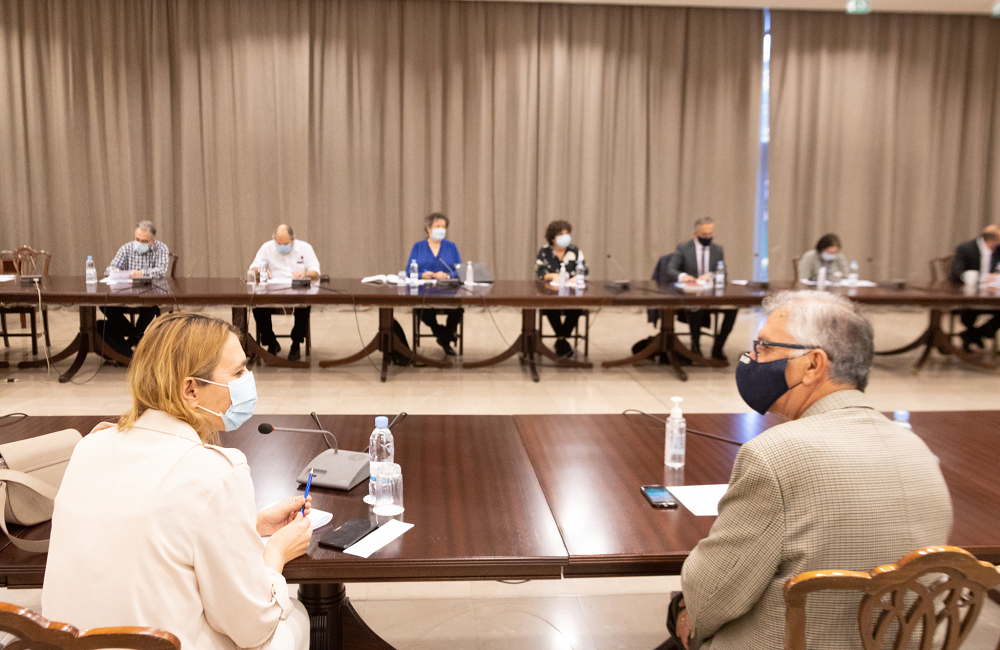 Constantinos Tsioutis, who is the head of the government's health advisory committee, went public recently with calls for a "rational and well thought-out management plan" for the pandemic, while in previous remarks he suggested some measures were not being adopted by the health ministry.
Local media on Friday said Yiannaki had gone back to the minutes from a meeting earlier this month, when the controversial ban had been decided, to ascertain whether or not Tsioutis agreed or disagreed on record with the measures proposed by the Health Minister Michalis Hadjipantela and approved by the Cabinet.
A number of health experts on the committee have suggested that in the last few weeks political decisions on pandemic measures had less to do with scientific recommendations on slowing down the spread of coronavirus and more about boosting vaccinations.
According to daily Politis, a letter sent by OSAK patients advocate group to the health ministry revealed that scientists on the government's advisory committee, who also served on a task force for the organization, had proposed measures that were never taken on by officials.
One of the proposed measures was more focus on rapid tests regardless vaccination status or history, a measure Tsioutis had suggested last month after going public last month with concerns that the coronavirus was still being spread despite vaccination strategies and Safe Pass restrictions.
'We ought to be cautious with our contacts and behave as if we had COVID-19 until proven otherwise'
OSAK also calls for more targeted measures including while also urging the government to lift restrictions on unvaccinated access, citing international studies that suggest the Omicron variant was infecting people regardless of vaccination status.
The debate became more apparent after the European Centre for Disease Prevention and Control warned earlier this week that vaccinations alone would not stop the rise of the Omicron variant and further urged for "strong action."
But there were mixed signals from Brussels also this week after European Commission President Ursula von der Leyen said there were "enough vaccine doses for every European now" as EU member states continue to push for a vaccination boost.
While Tsioutis and other experts have been calling on people to get vaccinated, he recently said some people had already made up their mind not to get vaccinated and so more focus should be placed on strategies to manage the pandemic.
The EU health agency raised their risk assessment for Omicron's impact on public health to "very high" this week, while ECDC director Andrea Ammon said "in the current situation, vaccination alone will not allow us to prevent the impact of the Omicron variant, because there will be no time to address the vaccination gaps that still exist."
Tsioutis also called on everyone to be careful due to Omicron, saying "tests and measures are not enough."
"We ought to be careful and be cautious in our contacts with others. Even with symptoms that are considered very common, we ought to behave as if we had COVID-19 until proven otherwise," Tsioutis said.