US energy czar proposes Beirut develop gas reserves in disputed area but preserve Israel's commercial rights
America's energy czar is purported to be mediating a secret gas arrangement between Israel and Lebanon, a Herculean task given delineation complexities but not farfetched given ongoing efforts to resolve similar disputes between Tel Aviv and Nicosia.
(Click here for an update to the story)
US Senior Advisor for Energy Security Amos Hochstein will be in Beirut this week, according to sources in Israel, in an effort to mediate talks between Lebanon and Israel over a shared maritime border.
Last month Lebanese House Speaker Nabih Berri spoke in favor of 'working within the acceptable deadlines for the interest of negotiation because of the pressing time factor'
It was reported that Hochstein would present a new Israeli proposal that "includes a solution that would allow the Lebanese to develop the gas reserves in the disputed area while preserving Israel's commercial rights."
Israel has been seeking a similar deal with neighbor Cyprus. The two countries claim zones that border Lebanon's waters, proven to be rich in hydrocarbons, but also claim rights to a deposit spanning across their shared maritime border.
But Tel Aviv has accused Nicosia of moving unilaterally with development plans for Aphrodite, a reservoir some 100 miles south of Limassol that stretches into Israel's adjacent Yishai field.
Israel has been resisting efforts by Cyprus to buy out its neighbor, with the two governments keeping the dispute out of media but leaks have been pointing to a lack of resolution between the companies involved.
Cypriot FM had "useful meeting" with Hochstein
Hochstein was in Beirut in July when little was known about negotiations, while the Israel-born diplomat also met back in February with Cypriot Foreign Minister Ioannis Kasoulides, who said the two had "a useful meeting."
A couple of months later Lebanese Foreign Minister Abdallah Bou Habib met with Kasoulides in Nicosia, with the visitor saying "with Cyprus there's no problem, once we found gas we're ready to go, put it together."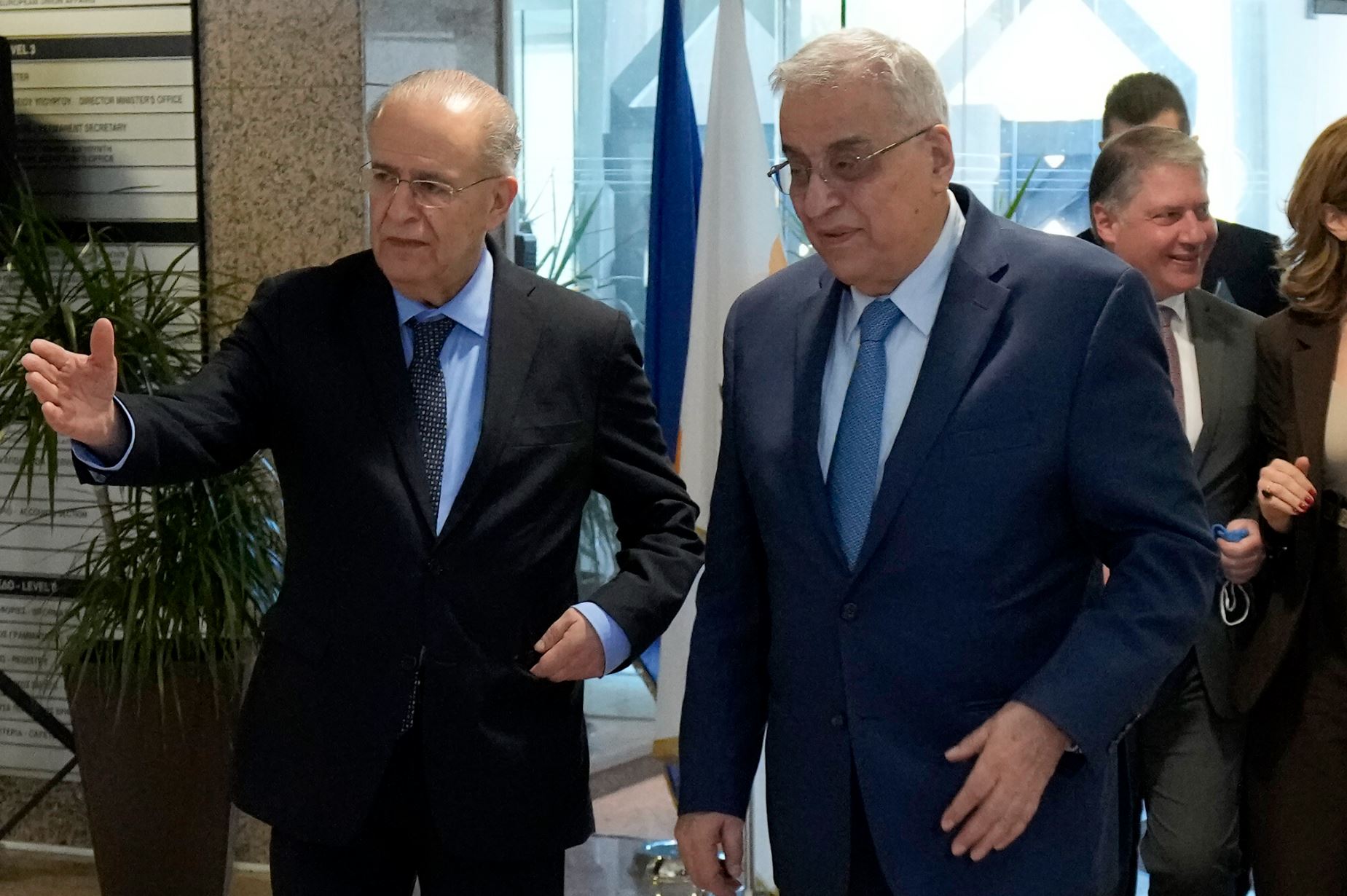 Last month Lebanese House Speaker Nabih Berri went public when he famously said his country would "defend every cubic meter of gas and oil with all its capabilities, and will not wait indefinitely."
But Berri also spoke in favor of "working within the acceptable deadlines for the interest of negotiation because of the pressing time factor."
Hochstein had told Lebanese media that his new trip aimed to give companies involved the "legal and diplomatic certainty" that a deal could unleash.
"I remain optimistic that we can make continuous progress as we have over the last several weeks and I look forward to being able to come back to the region to make the final arrangement," Hochstein said.
The US energy czar has not spoken publicly about Cyprus' gas dispute with Israel.
Earlier this year Israeli Energy Minister Karine Elharrar gave companies in her country one month deadline to settle the dispute with Cyprus, otherwise the states would step in to put an end to the prolonged discussion between the two neighbors.
Cypriot Energy Minister Natasa Pilides maintains it is up to the companies to reach a deal but no firm deadline has been set specifically for negotiations.
Chevron, an American multinational company seen by Cyprus as a glimmer of hope after the firm acquired Aphrodite stakes from Texas-based Noble Energy, is expected to present its final development plan for Aphrodite by year's end, with date of production set in 2027.
The company said it was acting in coordination with the Cypriot government and the firm's obligations towards that government.