The deputy tourism minister said Ayia Napa beaches were prime examples of an effective implementation of safety measures in view of the coronavirus pandemic
Ayia Napa mayor Christos Zannettou joined the Cyprus deputy tourism minister Savvas Perdios on his tour around the area's beaches on Thursday to check whether health measures to protect beachgoers from coronavirus are being followed.
In a written statement issued Friday, the Ayia Napa municipality said that during the tour, Perdios expressed "satisfaction with the excellent organization, the high level of infrastructure, and the strict adherence to hygiene measures at Ayia Napa beaches."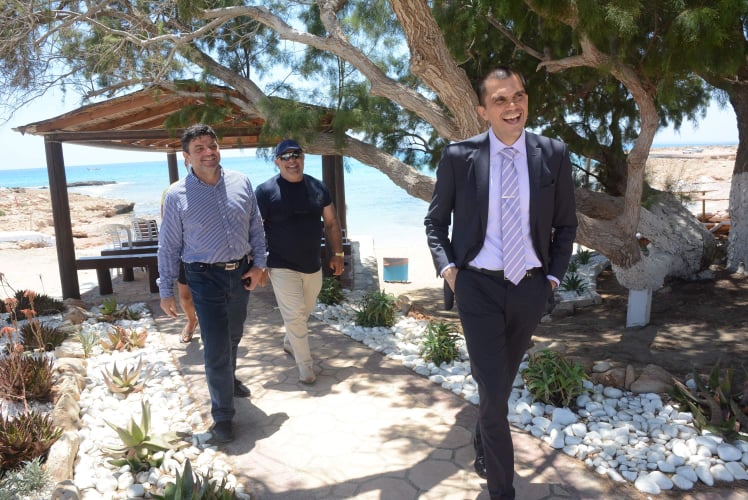 Perdios, who was also joined by the Ayia Napa beach inspector Demetris Pateras, said Ayia Napa beaches are an example to be followed by all coastal local authorities.
Before kicking off the tour, Perdios shared a tete-a-tete with the Ayia Napa mayor to discuss a string of issues troubling tourism in the area, particularly as a result of the coronavirus pandemic. The two also discussed policies and promotion activities that the deputy tourism is tasked with in view of cushioning the blow.