Public speculation tails off but lack of answers ignites flame of uncertainty over fire at Russian center
Law enforcement authorities in Nicosia are still conducting an investigation into a fire at the Russian Centre of Culture and Science, with diplomats from both countries waiting for official word on whether it was an accident or arson.
(Click here for an update to the story)
Cyprus' Fire Department investigators were still carrying out an investigation into a fire that destroyed a Russian building in midtown Nicosia on Wednesday afternoon.
In the hours following the fire speculation was rampant, with some theorizing it was an accident while others feared a possible terrorist attack. An official preliminary report was expected on Friday.
'We have already stated, even today, there are no such accounts' Andreou said, referring to Molotov cocktail claims but a spokesperson for the Russian center believes not all facts are fully known
Police investigators have reached out to Alina Radchenko, the head of the cultural center, following her statements to a Russian news agency that witnesses said "Molotov cocktails were thrown into the building."
But police spokesperson Christos Andreou has maintained from the beginning that there had been no such witness accounts up until Thursday when the investigation began.
"We have already stated, even today, there are no such accounts," Andreou said, referring to claims about gasoline bombs being thrown at the building.
But Dmitry Apraksin, a spokesperson for the Russian center who spoke to reporters the day after the fire, believes not all facts are fully known.
"Today police started investigation and I believe it is too early to say what has really happened, we don't know," Apraksin said.
Ash samples and other items have been sent to a state lab to check for any flammable substances, according to Fire Department spokesperson Andreas Kettis, who said a ruptured gas cylinder was among the items found at the scene.
"It is absolutely crucial to ascertain whether the explosion preceded the fire or the fire came before the explosion," Kettis said.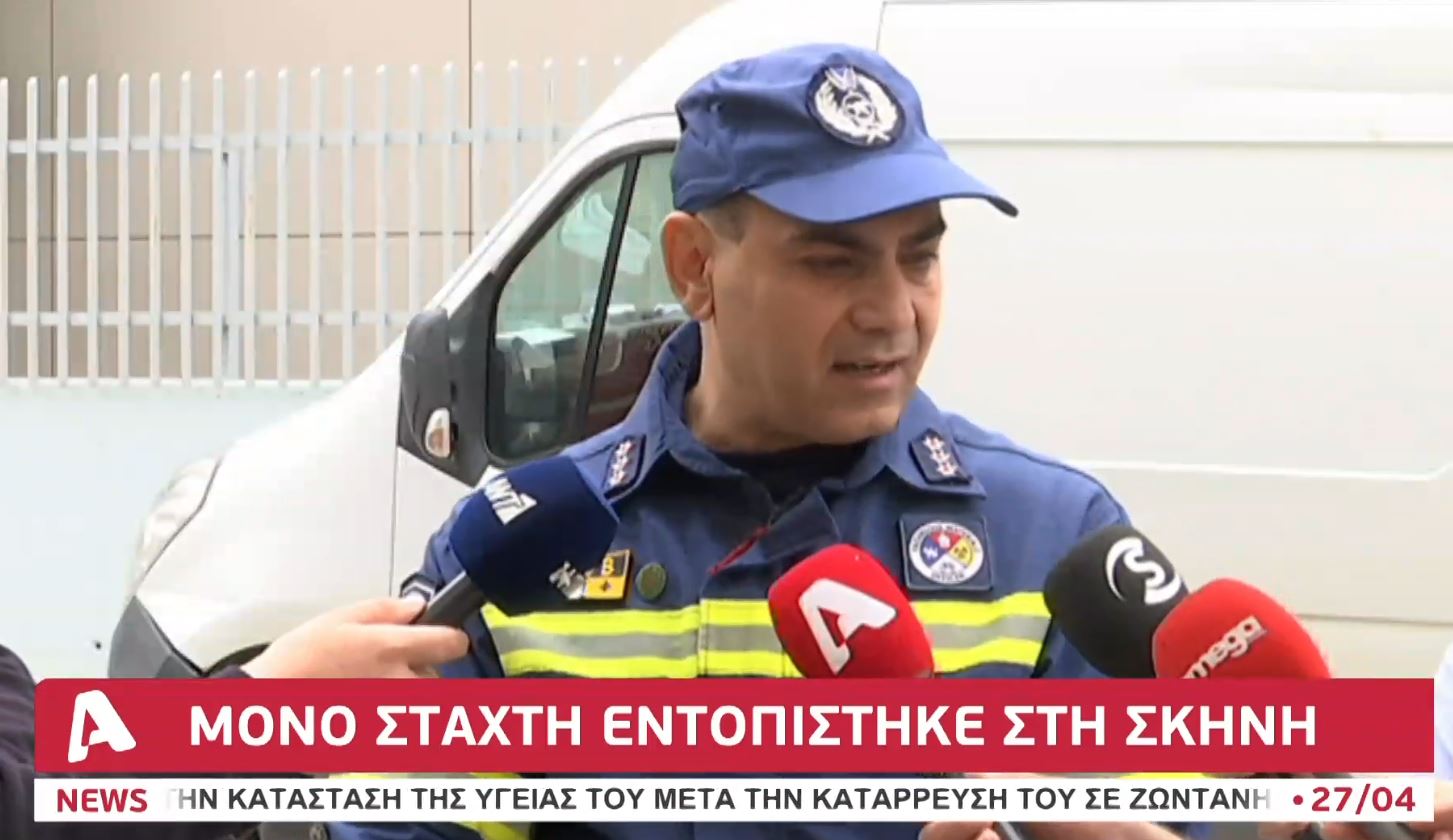 Russian Foreign Ministry spokesperson Maria Zakharova praised the work of Cypriot fire department experts ad law enforcement officials for their professionalism and quick action, adding that Moscow was keeping closely monitoring the case.
"The causes of the fire are under investigation. An intentional arson attack has not been ruled out," Zakharova said.
Cypriot government officials said they were keeping an eye on the investigation, with the Cyprus News Agency citing a source that said Nicosia would contact the Russian side if necessary.
"We are closely monitoring the situation in coordination with the state agencies of the Republic that are conducting investigations, and when we have an official probe finding we will act accordingly, and if necessary, we will contact the Russian side," the source was quoted as saying by CNA.
Russian media reported on fears that the fire may have been a deliberate attack, with Radchenko quoted as saying that "one could take a guess at who may be behind the fire."
"Pro-Ukraine Diaspora has been quite active here, embassies of unfriendly countries are also quite active, they support every public figure who acts in an anti-Russian way," she said.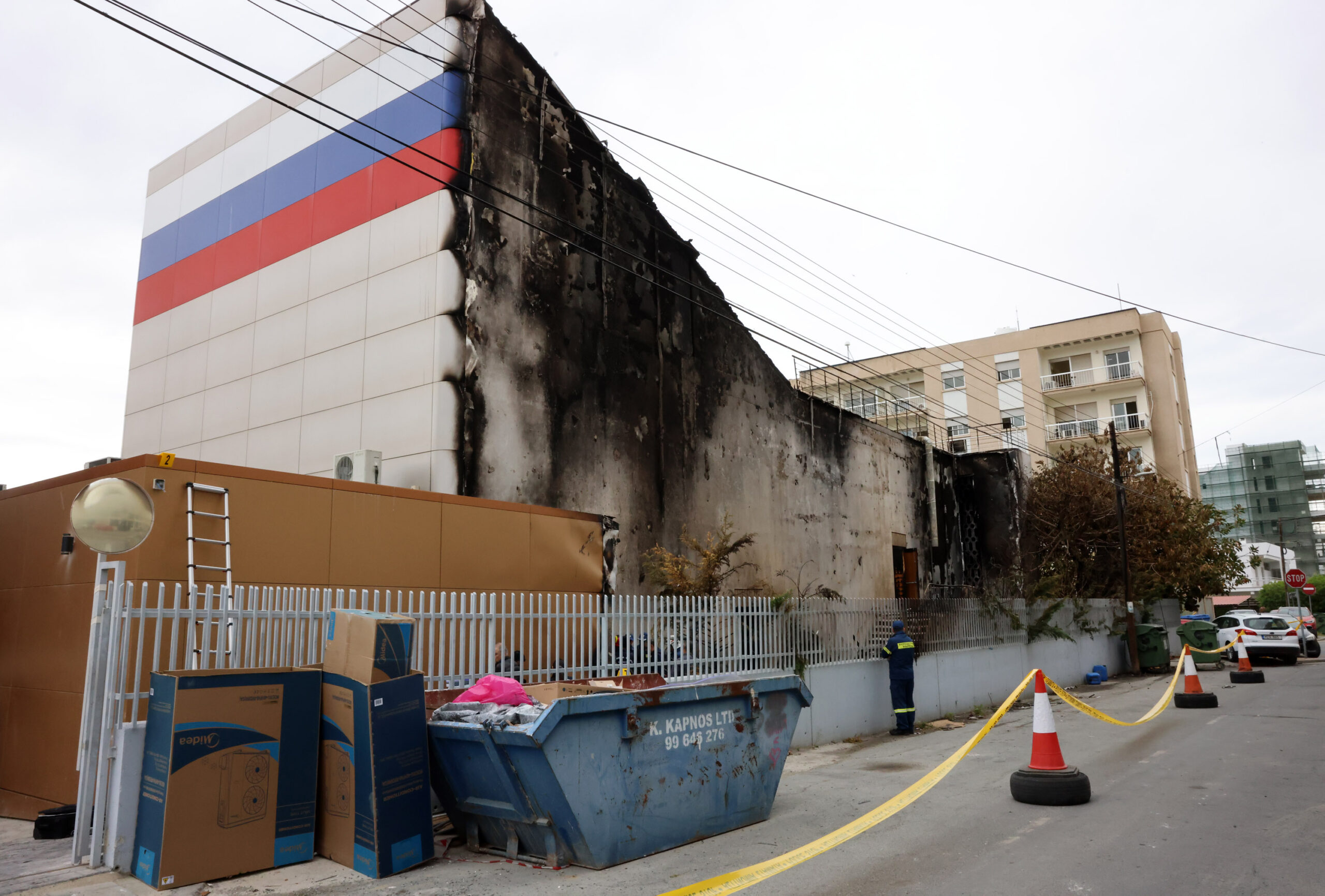 Local media have also reported on a white van that disappeared after the fire broke out, with reports later clarifying the vehicle belonged to a worker while more people in the area moved their cars away from the flames.
Other reports suggested the fire may have started outside from a tossed or discarded cigarette and grew rapidly through insulation material present on site due to ongoing renovation work.  
YouTube creator and blogger Alex Christoforou, who offers commentary on world issues including Russia and Ukraine, live streamed from the site on the day of the fire and pointed out that the center had been monitored by police 24 hours a day.
But it was unclear whether such monitoring was taking place during renovation work at the center.
Local media on Thursday evening said the building's security cameras were not in use at the time of the incident but video footage from other cameras in the area were being sought by investigators.
Apraksin told reporters that police were "absolutely correct" by not revealing information until the investigation could be concluded.