No known motive for sex client suspect whose items were found at the scene, victim's friend arrested on pimping charges
Cyprus Police are investigating the murder of a sex worker in Limassol that took place over the weekend, when a woman from Ukraine was found dead in her hotel apartment where an asylum seeker from Turkey had also booked an appointment to see her on Saturday evening.
(Click here for an update to the story)
Police say they want to question 25-year-old Erkan Alkan, an asylum seeker from Turkey, in connection with the death of a woman from Ukraine who was found brutally murdered in her coastal hotel apartment late night Saturday just after midnight.
Alkan's official photo has not been released but a profile image on a lone Facebook account shared by police pictured a man sporting the very same holster bag and wristwatch found in the apartment
Local media said Alkan was understood to have had a sex appointment with the woman on Saturday evening at 8pm, with reports saying another female described as a friend had set up the rendezvous through a mobile app.
But after the friend grew concerned for not hearing from the woman past midnight, she reportedly notified the building manager of the hotel apartment complex, with the two entering the flat using a spare key just before 1am and fnding the woman dead on her bedroom floor.
According to loca media, state forensic examiners Angeliki Papetta and Orthodoxos Orthodoxou carried out an autopsy at the scene and estimated the time of death somewhere between 4 to 7 hours prior to the discovery of the body, which was found naked, hands and legs bound with zip ties, badly bruised, gagged, and strangled.
A post mortem exam conducted on Sunday afternoon showed the cause of death was strangulation, with police initially suspecting the manner of death was premeditated murder.
Initial reports said police quickly managed to link the suspect to two sets of evidence left behind by the perpetrator. It emerged later that a small bag of black zip ties had been found, along with a holster bag and a wrist watch.
Alkan's official identification photo has not been released by authorities but a profile image on a lone Facebook account shared by police pictured a man sporting the very same holster bag and wrist watch that police said they found in the apartment.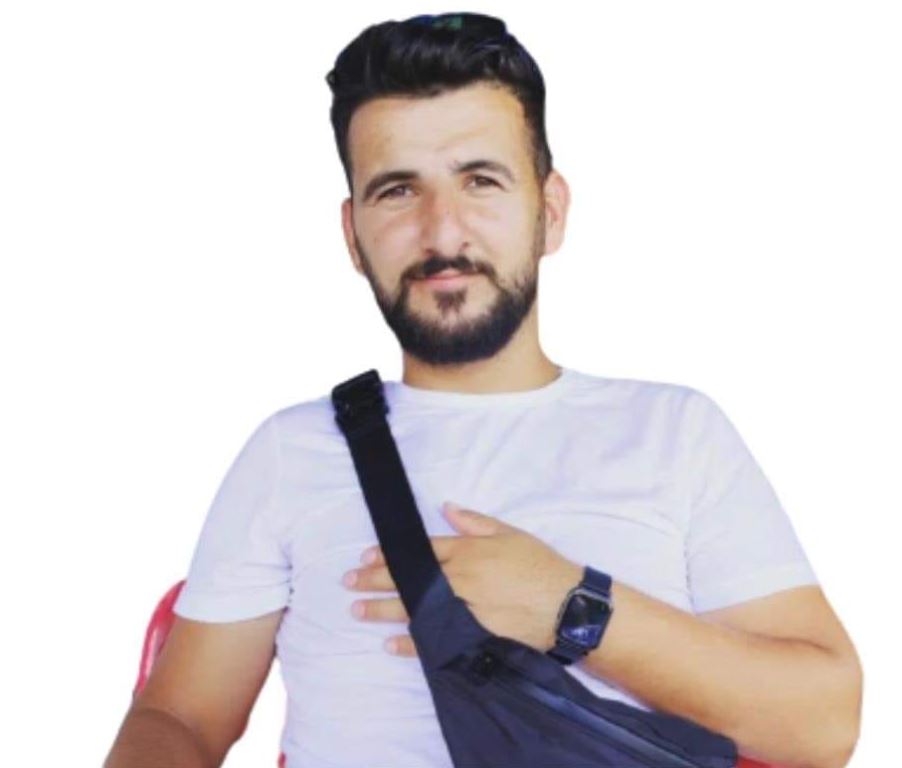 It was understood that the victim was residing temporarily in the Republic of Cyprus under supplementary protection given to people fleeing the war in Ukraine. The time of her first arrival to the island was not immediately established but reports said the victim was working as a high-end prostitute on the southern coast.
No motive was immediately known but police later arrested the victim's female friend, also said to be from Ukraine, on pimping charges, accusing her of knowingly profiting from the earnings of a prostitute after reports said the sex rendezvous was set at €350 through the app.
The sex industry remains unregulated in the Republic of Cyprus, where prostitution is not illegal but sex trafficking, exploitation, and pimping remain offenses punishable by law. Critics say lack of regulation is dangerous for sex workers who often rely on exploitive illegal networks.
Local media said police consider Alkan as a prime suspect in the case based on text messages found to have been exchanged about the rendezvous, while his details were entered into a stop list database for all ports of entry, checkpoints, as well as UN crossing points. It was not clear whether messages were exchanged through Facebook, SMS, or another application.
The name of the victim has not been shared with the media while her age, said to be officially 30, also appeared as 35 in many local reports including in statements on Monday made by police spokesperson Christos Andreou.
Andreou told state radio on Monday morning that there were still some unknowns in the case that could soon be clarified, adding that investigators already searched the suspect's home.
The spokesperson also suggested the arrest of the victim's friend and the murder case were linked but did not provide more details.