Fire fighters break windows to evacuate residents from special needs facility in Larnaca
Thirteen people were evacuated on Tuesday during a fire at a special needs residential facility in Larnaca, with officials saying a slight delay from first responders could have been deadly.
Fire fighters responded to a call at the Agios Georgios special needs home in Larnaca, following a fire that broke out and threatened eleven residents and two members on staff.
The incident took place Tuesday night around 9:30pm. Fire department spokesperson Andreas Kettis said there was panic on site when first responders reached the facility, which was filled with smoke that "created very difficult conditions even for fire fighters as visibility was very low."
'Things could have ended up differently had there been even a slight delay in the response'
Police officers who were outside the home took control over the perimeter, asking people to remain calm as ambulances and fire trucks were pulling up in front of the special needs home.
Kettis said two fire engines were called to the scene, with a team of fire fighters immediately starting to put out the flames and the other team resorting to breaking windows in order to evacuate residents who were trapped inside.
"We had very limited options for gaining access inside," Kettis said, adding that due to the thick smoke, fire fighters had to break glass windows through which they evacuated six residents.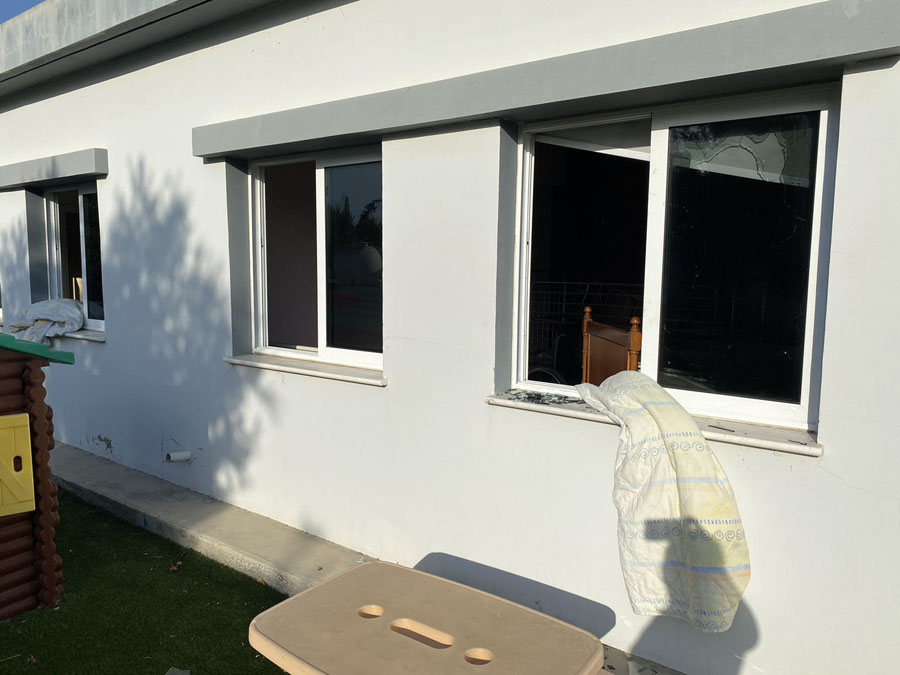 Seven others, including two staffers, had previously managed to exit the building without any issues, while the five residents who were evacuated received emergency medical treatment following smoke inhalation problems.
"Things could have ended up differently had there been even a slight delay in the response," Kettis said.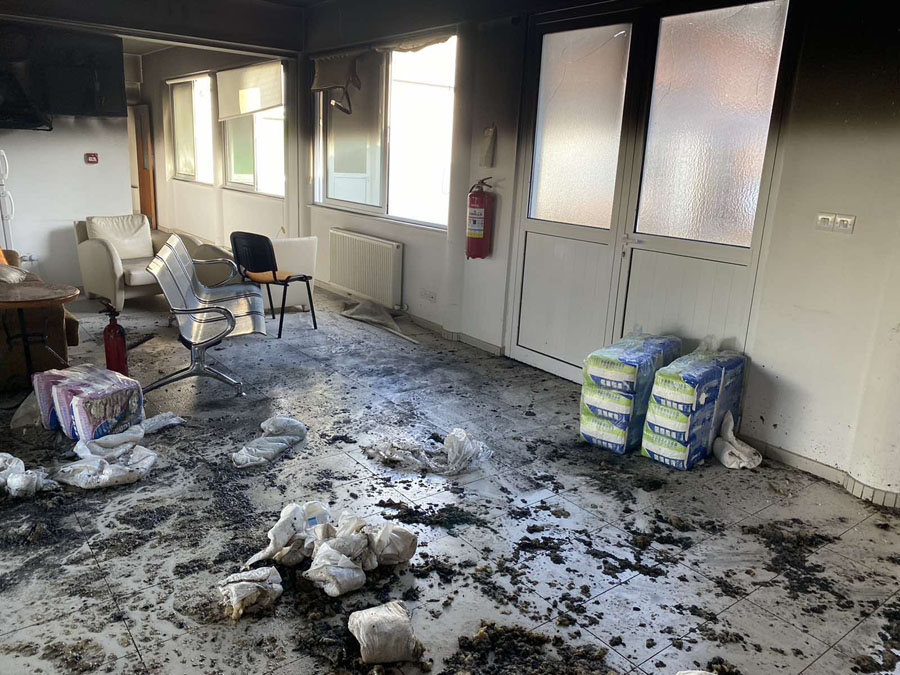 The facility is operated by the Saint George – Christakis Hassapis foundation, an association of parents and children with special needs.
Saint George made news last year with finances in the red, with the executive board warning that the foundation was in urgent need of more state subsidies.
According to media reports, the foundation which runs two other in-house programmes, had in 2019 an estimated annual loss of €140,000 based on data from 2018.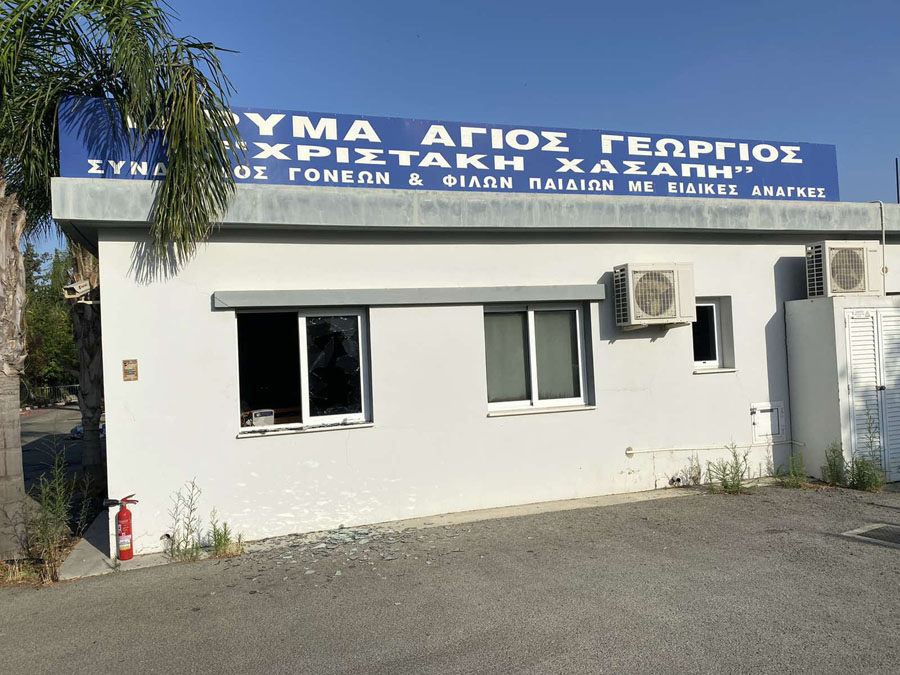 Labour Minister Zeta Emilianidou, who visited the special needs home in December 2019, approved additional state subsidies for the foundation, with a board representative reportedly saying the minister had promised further assistance in 2020.
Following Emilianidou's visit, more money kept coming in from donations, giving a lifeline to Saint George – Christakis Hassapis.
The organisation was registered as a charity back in 1992 and operated as a senior home until 2000, when it started running as a special needs facility with a daycare, a child foster facility, and an in-house coed programme for adults.
Reports said the flames started from a pantry room in the facility, while the exact casue of the fire is under investigation.