Women from all corners of Cyprus abstained from their duties for one hour
Women from across Cyprus locked elbows to form human chains outside their workplaces on Friday during a one-hour work stoppage that called for gender equality and an end to discrimination against women.
Thousands of women from all corners of the island took part in the initiative called by Einai I Ora (The Time Is Now), and staged a one-hour work stoppage from 11am-12pm, in order "to demonstrate their presence through their absence."
Many women working in Nicosia responded to the call, exiting their places of work and abstaining from their duties to demonstrate for gender equality – particularly in decision-making centres -, an end to violence against women, an end to gender discrimination and stereotypes.
Parliamentary workers, associates, and MPs, both male and female, joined forces outside Parliament, forming a human chain outside the premises.
Banners held high read 'it is time to end every form of violence', 'it is time to end discrimination in the workplace', 'it is time to eradicate the pay and pensions gap."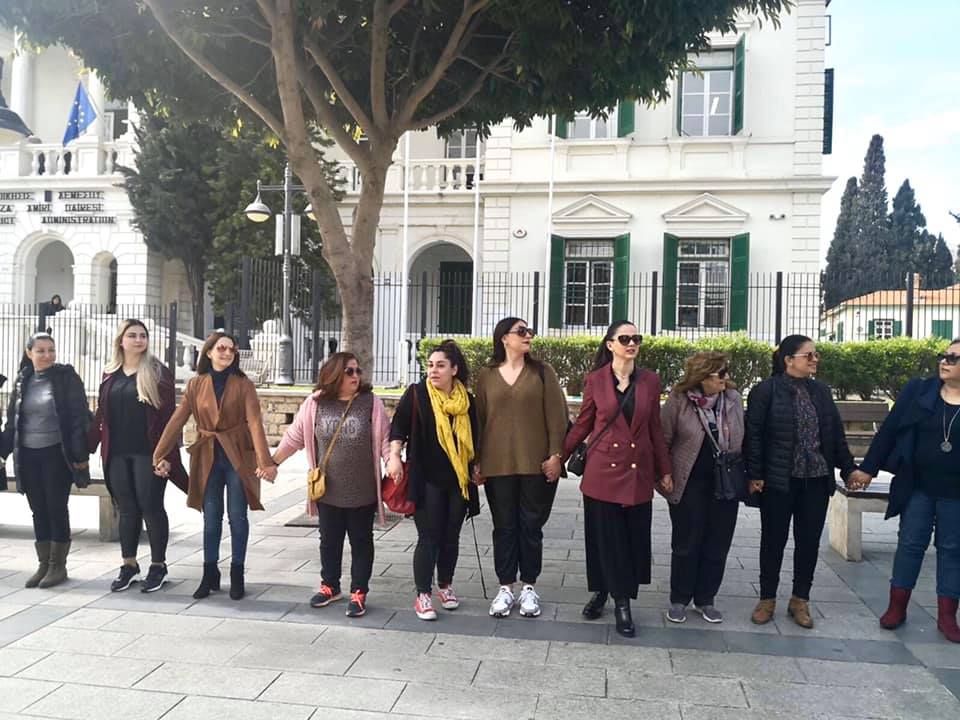 The Nicosia chain also went past the Interior and Finance Ministries, the Supreme Court, and the Presidential Palace, where crowds of women and some men gathered.