Akar tells House committee Russian route was necessary after US system became out of reach
Turkish Defense Minister Hulusi Akar says his country's Russian-made surface-to-air missile batteries are ready for action and will be used if the country is threatened.
According to Anadolu news agency, Akar told a Turkish House planning and budget committee in Ankara that "the S-400 is in place and ready for use."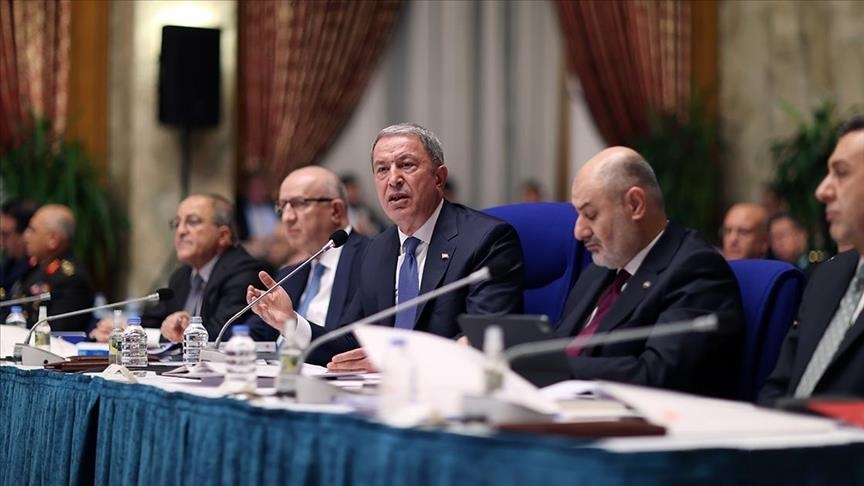 "If any threats arise, we will decide where and how to use it," Akar said.
The minister also reiterated Ankara's position that the S-400 were seen as necessary after Turkish efforts to procure patriot missiles from the United States failed in 2017.
'Any expansion of Turkey's ties to the Russian defense sector would be a grave mistake that would further endanger the security of our NATO allies and partners throughout Europe, Menendez warned
Washington says the S-400 missiles are incompatible with NATO systems while other thorny issues have also emerged between the two countries, including whether Turkey should be allowed to buy new F-16 fighter jets and spare parts.
Last week US Senator Bob Menendez, who is the chairman of the Foreign Relations Committee, renewed his commitment to stop F-16 fighter sales to Turkey.
Menendez, a friend of Greeks and Greek Cypriots who also dislikes Turkish President Recep Tayyip Erdogan, has called on political allies to make sure all Turkish soldiers leave divided Cyprus down to the last one.
"The US should not put any F-16 fighter jets in President Erdogan's hands. I will not approve any F-16s for Turkey until he halts his campaign of aggression across the entire region," Menendez said.
The senator also called for a stronger stance by the United States to make clear that "any expansion of Turkey's ties to the Russian defense sector would be a grave mistake that would further endanger the security of our NATO allies and partners throughout Europe."