Turkish Cypriot leader cheers man on Severn Summits mission after climbing 16,050 feet to honor grandpa and country
A Turkish Cypriot mountaineer on a mission to complete the Seven Summits challenge made headlines on the island after waving a flag on Mount Vinson in Antarctica, saying he was honoring his late grandfather and country.
(Click here for an update to the story)
Birkan Uzun, a 28-year-old investment consultant in Washington state, is on a mission to complete the Seven Summits, a mountaineering challenge that includes climbing the highest mountain peaks on each of the seven continents.
This week he wrote on Facebook that on December 16 he stood on Vinson Massif in Antarctica, saying it was "a privilege to be the first Turkish Cypriot and Cypriot to be on that summit."
A photo showed Uzun waving a Turkish Cypriot flag on Mount Vinson high up at 16,050 feet after successfully crossing off the fifth destination in his campaign. The flag is not recognized by the Republic of Cyprus in the south or any other capital in the world except Ankara.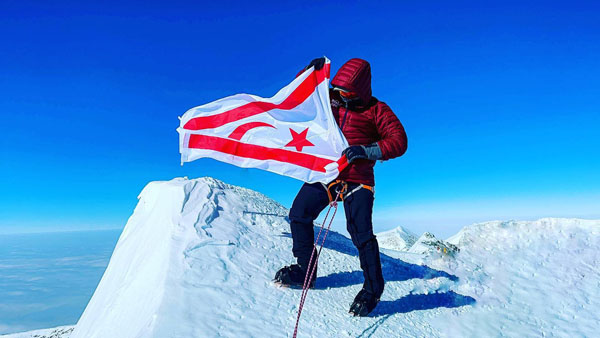 "This time, I was honoring my beloved grandfather, Celal Sirkecioglu, who passed away this year, and representing my home country," he wrote on Facebook, adding he was hoping to "hopefully motivate many of my fellow citizens that with drive, determination, and heart, every goal is possible!"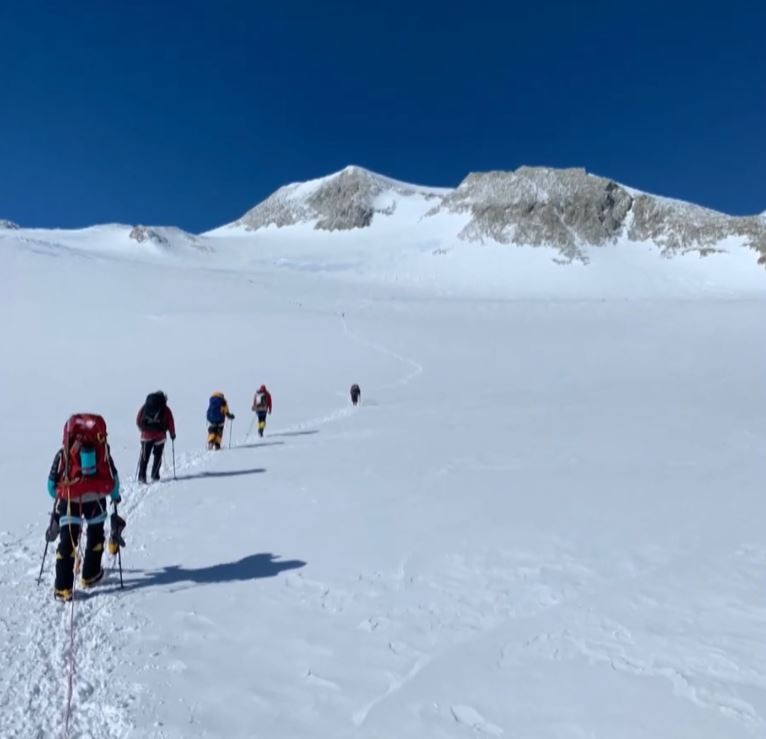 Uzun, a native of Morphou/Guzelyurt in the northern part of Cyprus, has previously been to Mount Kilimanjaro in Africa, Mount Elbrus in Europe, Mount Aconcagua in South America, and Mount Denali in North America. His next goals include climbing Mount Everest in Asia and Carstensz Pyramid in Oceania.
His project also drew support from Turkish Cypriot leader Ersin Tatar, who was among hundreds of social media users who congratulated the young Cypriot.
State in north recognized only by Turkey
Earlier this year, Uzun shared information about his mission with the Turkish Cypriot leader during a visit in the northern part of Cyprus, which is not recognized by any state except Turkey.
"I am proud to see that we have successful sportsmen who are promoting the TRNC all over the world," Tatar said back in March.
According to Turkish media, Uzun said in a video in Antarctica after descending from the summit that he was "very proud to be able to wave our TRNC flag at this summit."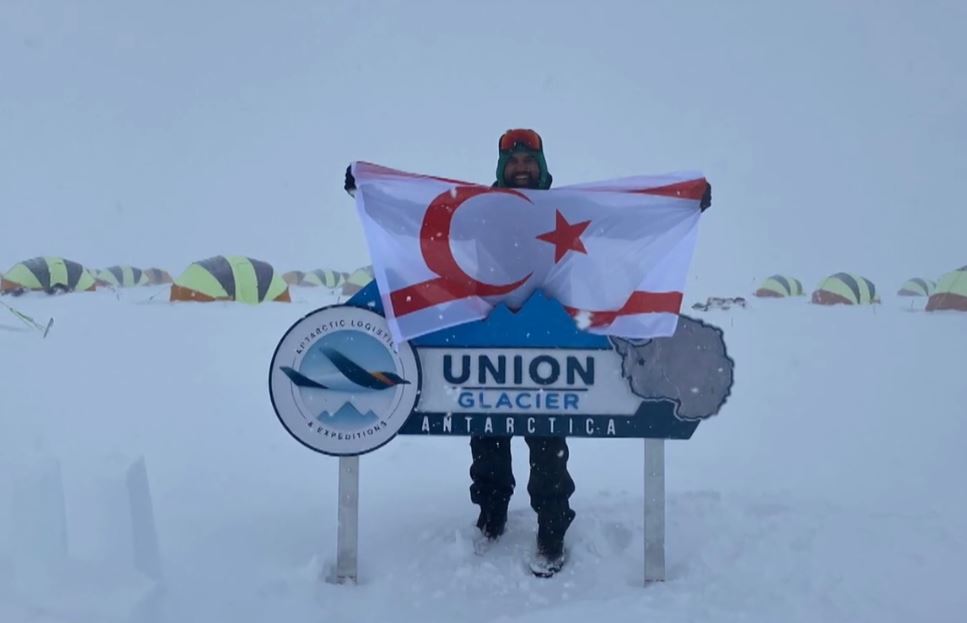 "I am telling the stories of the TRNC and the Turkish Cypriots to everyone who does not know this flag here. Friends, we have lived under embargoes for years and continue to do so. The message I want to give you, whatever your goal is, if you put your mind to it, you can definitely achieve it," he was quoted as saying in the video.
Cyprus was split in 1974 when Turkish troops landed on the island in response to a short-lived Greek-inspired coup. Greek Cypriots and Turkish Cypriots on the divided island have been engaged in UN-led peace talks since 1968.