Police call for public's help after car in Nicosia collides with oncoming vehicle near station
Two young adults died in a Sunday late night crash in Nicosia after their vehicle collided with another car a few meters outside the town's divisional headquarters under circumstances still pending investigation.
According to local media, a woman and a man in their early 20's were killed in a traffic accident on Sunday night after their vehicle collided with an oncoming car on Strovolos Avenue.
Police said the female driver, 20-year-old Strovolos resident Maria Kelasidou, was driving northbound around 9:45pm with a male passenger, 21-year-old Lakatamia resident Yiorgos Athanasiou, when their car veered off under circumstances still pending investigation. The vehicle crossed over a traffic barrier and struck an oncoming car in the opposite lane.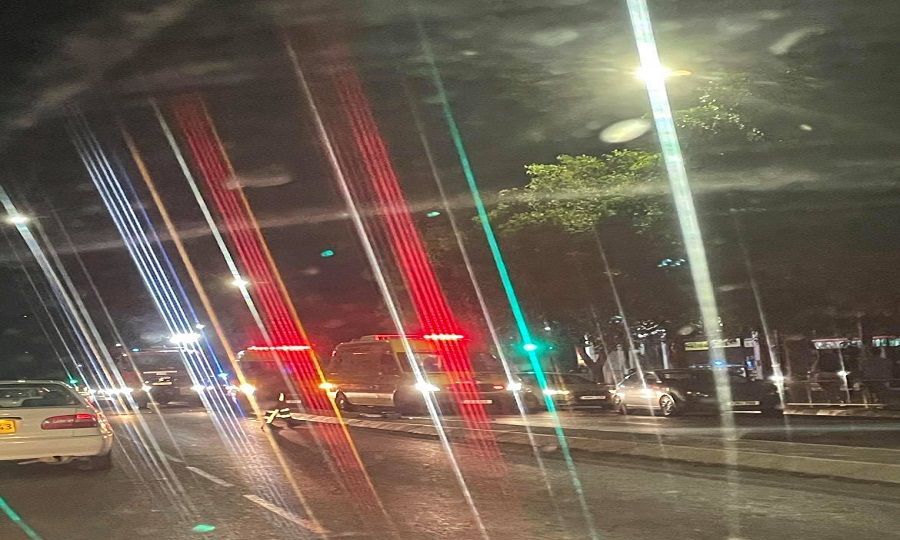 Fire fighters rushed to the scene and managed to pull out the driver and her passenger. The two young people were then rushed to the Emergency Room at Nicosia General Hospital, where doctors on duty pronounced them dead on arrival.
The driver of the other vehicle, described as a 47-year-old female, was also taken to the Emergency Room where she was treated and released.
The incident took place on Strovolos Avenue but police did not specify the exact point of collision. An official report said the accident occurred somewhere between the points of Athalassa T-junction and Perikleous skewed intersection, just meters away from a police station that also serves as the city's Divisional Police Headquarters.
Police did not share other details surrounding the fatal accident but called on members of the public to contact authorities if they have information pertaining to the incident. 
All three persons had been wearing their seatbelts at the time of the accident, according to local media.