Foreigner who fell out of status over labor dispute has different take on island's migration crisis
Thousands of asylum seekers in Cyprus were sent back to their countries last year but one foreign worker, who feels he has no good options following a dispute with his employer, says many people who come to work on the island are forced to seek asylum because the system is not in their favor.
(Click here for an update to the story)
Interior Minister Nicos Nouris, who says the Republic of Cyprus "has become the EU member state with the largest number of asylum seekers," told a press conference on Tuesday that a newly established Return Office oversaw last year the return of 7600 persons who had fallen out of legal status.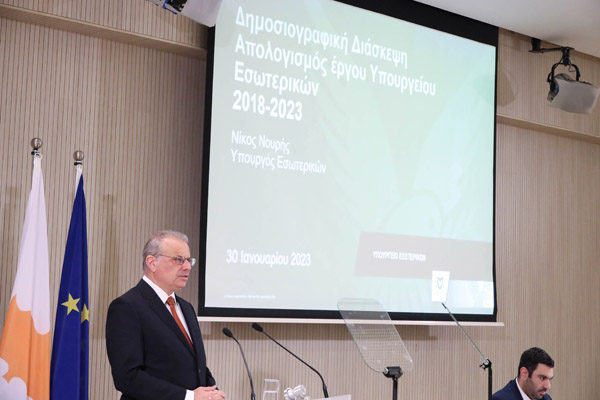 But a family man from Albania, who found himself out of status last year, says many foreign workers travel legally to Cyprus on a work visa and are often left with no recourse or support following a labor dispute.
"I know many people who take out loans back home to come here and they end up on the streets because their bosses don't pay them, so they apply for asylum," he told Knews in an exclusive interview.
The manual laborer, who also recorded a personal video, said he came to the Republic of Cyprus last year to work on a farm under a contract but his employer failed to hold his end of the bargain and further tricked him into abandoning any wage claims by signing a release document in Greek.
"When I came here, my boss took my passport and my documents, and he didn't pay me," he said.
But after filing a complaint with the authorities, the worker said his boss found out about the case and invited him back to work.
"So I went back to work and he paid me the agreed amount for the first month, but my wage was cut in half the second month, that was when I had withdrawn my complaint," he said in his video.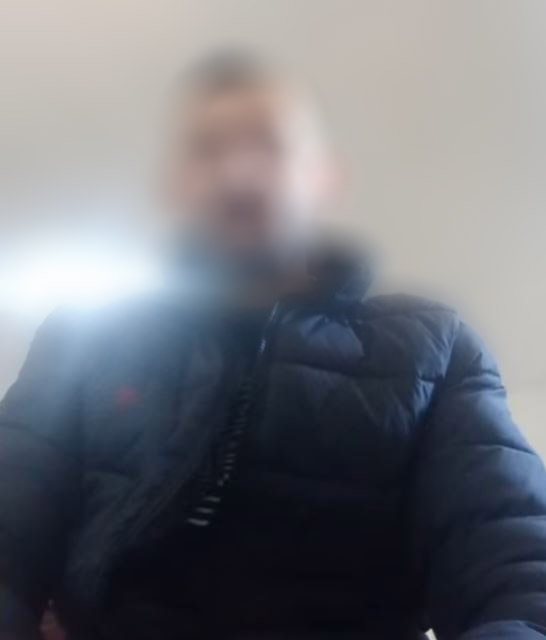 But later when the worker got a release paper, a document that grants a foreign national 30 days to secure another job, something was not right he said, adding that "the paper was all in Greek" and he ended up signing a statement that said he abandoned any claims to final wages or complaints.
He is now waiting for a court date but does not believe he will get justice, telling Knews that many workers go to work in that place without proper documents or wages.
"I know what's going on over there. They're sleeping on the ground in sheds and the boss now will try to fix everything before officials go there to inspect, this is how it's done here," he argued.
'I know many people who take out loans back home to come here and they end up on the streets because their bosses don't pay them, so they apply for asylum'
The worker went on to say that foreign nationals from some countries, for example India, typically pay over €5000 or €6000 to come to Cyprus through an agency to work at a job that pays €500 in monthly wages.
"They come here after paying all expenses on their own, the bosses don't pay even a single euro to bring them here," he said, while also accusing agents and employers of reaping a profit.
Knews could not verify the claims and did not attempt to reach out to the employer or authorities at this stage while a court date was still pending.
But the Albanian man said he was neither the first nor the last to go through the experience, as he called on the media to shed more light on the migration crisis.
"After a couple of months of not getting paid, they are kicked out on the streets and given a release," the worker said, adding that those workers end up turning to the government for protection and asylum.
"Their lives are in danger if they go back after taking out so much money in loans," he said.
"Why does the Cypriot government, which complains about a migration crisis, approve of this situation?" he asked.
Government targets 'illegal economic migrants'
Nouris, who has taken a tough stance on migration, argues that pushback or volunteer return agreements with nations are needed to target economic migrants who often arrive as refugees or asylum seekers.
The minister also maintains that Turkey is behind an effort to alter the demographic character of the Greek Cypriot community by pushing economic migrants, lately from sub-Saharan African countries in the last 18 months, onto the southern part of the divided island.
According to Nouris, "fake marriages and fake student visas have been drastically reduced" along with a sizeable reduction in the number of undocumented travelers coming by sea, with the minister also saying the next government administration after elections this month would have to tackle the problem of migrants crossing from north to south through the UN buffer zone known as the Green Line.
Worker says migration crisis rooted elsewhere
But the Albanian worker, who says he has friends in Cyprus and Greece, paints a different picture of the island's migration crisis, saying "the asylum situation in Cyprus is not about illegals as they say that people come in boatloads here and from over there."
"These people travel here legally and then they become illegal because there is no department that can protect them, a place they can report their boss who brings in dozens of undocumented workers every month," he claimed, adding "sorry, but, where do all those people go every month?"
"This was a loss for me but that's okay, I will go back to my country and will never set foot in this place, not even as a tourist," he said.
The worker, who has been jobless since the start of the year, vowed to still try to get justice through the court system or the media until the time he will fly back home, adding that his status now was technically illegal.
"But how can people get justice when they tell police their boss is holding their papers, he is not renewing their documents, they're illegal with no money and nowhere to go, and they respond 'we can't help you', how can I believe I will find justice?" he said.