Police investigate fatality in rural Famagusta where local woman was killed in a rollover
A young local woman was killed in a single-vehicle rollover accident on Tuesday after her car veered off the road in rural Famagusta.
(Click here for an update to the story)
According to police, 24-year-old Rafaella Pattichi from Avgorou was driving eastbound along the Avgorou-Liopetri road when she lost control of the steering wheel under circumstances still pending investigation.
The incident took place Tuesday afternoon around 4:15pm, when Rafaella's car veered off the road and rolled over several times before coming to a stop in an empty field.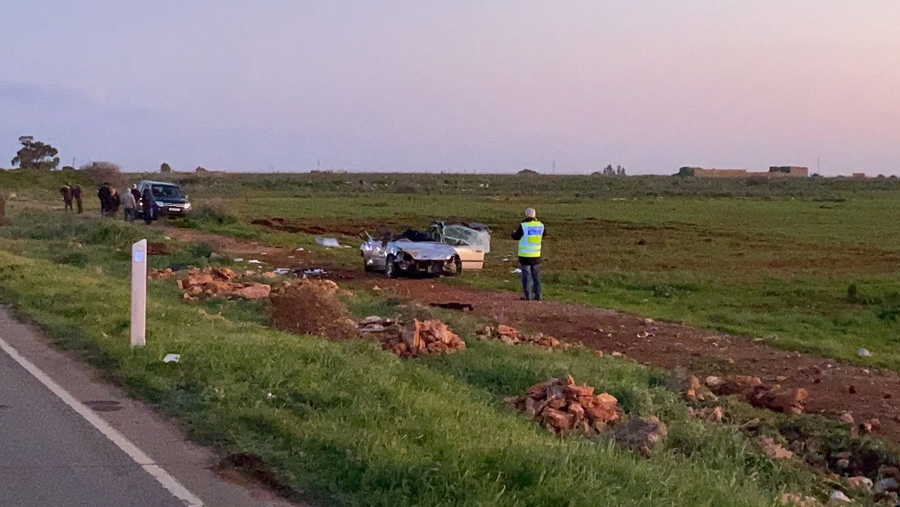 Fire fighters who rushed to the scene managed to pull the young woman out of the wreckage. She was then rushed to the Emergency Room at Famagusta General Hospital where doctors on duty pronounced her dead on arrival.
Rafaella, a University of Cyprus graduate, is the fourth road accident victim this year according to official figures.
Local media said police investigators were focusing on the speed of her vehicle at the time of the accident as well as trying to ascertain whether she was wearing her seat belt.
According to experts, seat belts help keep motorists in their seat so that they are not tossed around inside a vehicle during a rollover crash.
No other vehicle was believed to have been involved according to local media.