Zygi community divided over protest and government plans to open a refugee centre for unaccompanied minors
A recent protest in Zygi by local residents, who object to having a refugee centre for unaccompanied minors in the area, has deeply divided the community and sparked debate beyond village boundaries.
(Click here for an update to the story)
On Tuesday, about 40 to 50 people had gathered outside an abandoned army camp in Zygi, Larnaca district, following a heated exchange between a few protesters and civil servants from the Public Works department. The state employees showed up around 9am to assess the facilities to turn the place into a refugee camp for unaccompanied minors.
Public Works staff were prevented from carrying out their duties and ended up going to the Zygi police station, where it was decided they would not proceed with their work. A community council pickup truck had been left at the entrance to prevent access into the camp.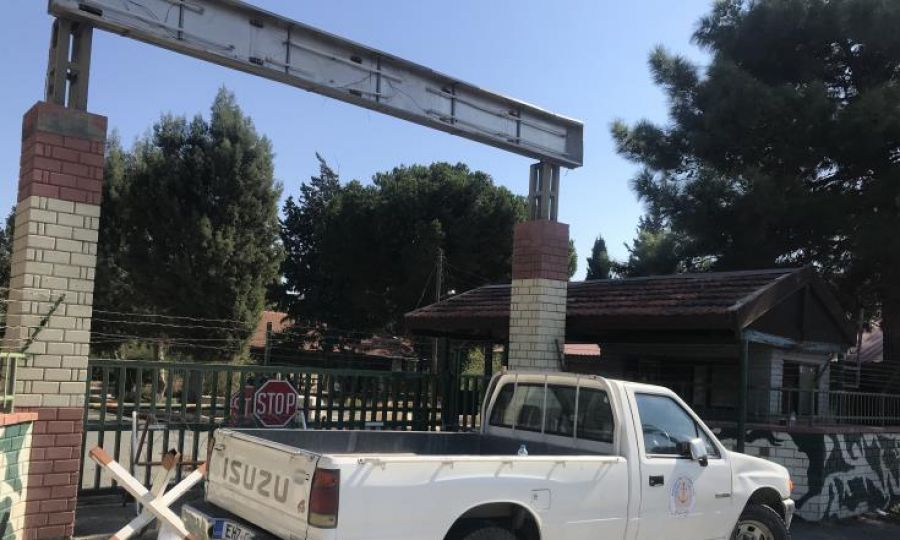 The protest, led previously by local community leader Georgia Michail, had been brewing for some time when locals have been arguing the government had kept them in the dark. 
Michail, who was reportedly not present at the camp, openly called for the facility to be used for a different purpose which could be approved by locals. She also expressed her anger and disagreement over the refugee centre by saying "over our dead bodies" in a statement on social media, while she also denied claims that she was a racist.
'They are orphans, they have to go somewhere. We also have been displaced once, so how was it okay for us back then?'
ELAM party spokesperson Geadis Geadi, who also arrived at the scene of the protest on Tuesday, denied his party had been involved in quarreling with employees.
Geadis was quoted in media reports saying he was trying to prevent the situation from escalating.
But one local resident told Kathimerini Cyprus that he holds ELAM responsible for the heated incident during the protest, saying they organised and called on local residents to show up.
"They started it, and then others followed," the resident said.
Michail, who did not offer public comments, said she would schedule a press conference on Wednesday to provide a full account of the events that took place.
In the meantime, some Zygi residents told Kathimerini that they did not approve of the protest against the refugee centre, saying they were put off by ELAM's involvement.
One local who disapproved of the objections to the government plan explained his logic to Kathimerini saying the refugee children are "orphans".
"They are orphans, they have to go somewhere. We also have been displaced once, so how was it okay for us back then?" the local said.