Minthis, Cyprus's premier lifestyle resort, is excited to announce the opening of its newest addition, Amaracus, an exquisite Mediterranean inspired restaurant that promises to transport guests on a gastronomic journey of flavors and culture.
Nestled within the stunning grounds of the social square at Minthis, Amaracus captures the essence of Minthis, both in its delectable cuisine and its captivating ambiance. With panoramic views of over the Troodos mountain range, the restaurant provides a picturesque setting that complements its culinary offerings.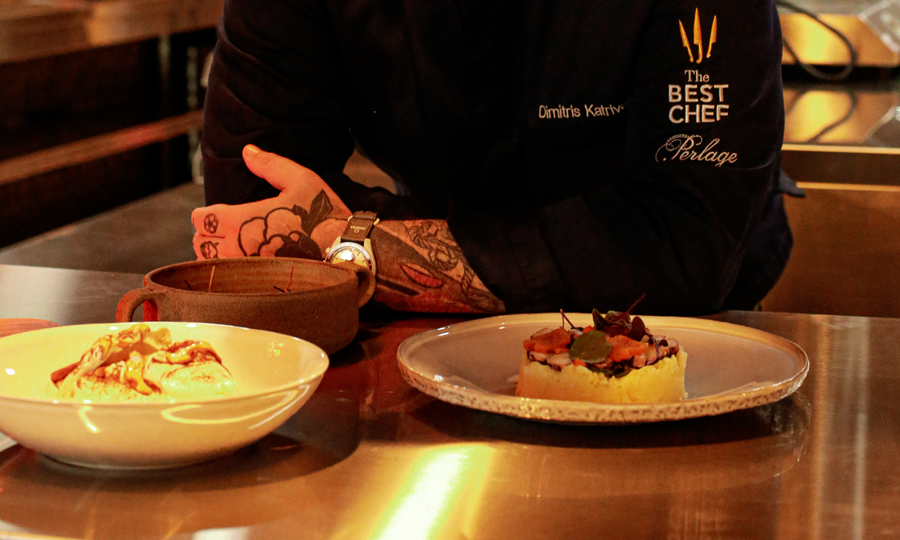 Led by renowned Greek Chef Dimitris Katrivesis, the restaurant showcases a menu inspired by the rich culinary traditions of Cyprus and the Mediterranean. Guests will have the opportunity to savor an array of authentic dishes meticulously crafted using locally sourced, fresh ingredients many from the resort grounds, including nuts, honey, olive oil and fruits from the orchards. From mouthwatering sough dough flatbreads baked in the wood-fired oven to succulent steaks from the Robbata and Josper Oven, each dish is a testament to the culinary excellence that awaits patrons.
"We are delighted to introduce Amaracus and be part of Minthis," said Chef Dimitris."Here, we have created a dining experience that not only tantalizes the taste buds but also immerses guests in the vibrant local culture. With its inviting ambiance and expertly crafted menu, Amaracus embodies the essence of Minthis, its inspired by the local herbs and ingredients allowing guests to indulge in a memorable culinary journey."
The name Amaracus has a significant meaning for Minthis. It originated from Greek mythology, where a boy from Paphos held the prestigious position of royal perfumer in the court of King Cinyras, his father. One fateful day, Amaracus stumbled and fell while carrying a collection of potent ointments, causing them to mix and create an alluring scent. In order to keep this scent immortal, Amaracus was transformed into the amarakon herb, also known as marjoram or wild oregano. This fragrant plant was considered sacred to the goddess of love and beauty, Aphrodite, and was known for its sweet aroma. The myth compliments the resort philosophy, which is inspired by the surrounding nature, and which is bountiful with wild oregano. 
The restaurant's elegant interior design reflects the relaxed yet sophisticated atmosphere of the Mediterranean. Warm earth tones, carefully selected furnishings, and soft lighting create an inviting space where guests can unwind and savor their dining experience. The large opening bar one side and the folding glass doors on the other revealing a large terrace, provides an al fresco option for diners to enjoy the beautiful surroundings and mild-Mediterranean evenings.
Amaracus is not only a culinary destination but also an integral part of the immersive lifestyle experience offered by Minthis. Guests can indulge in a range of activities and amenities, including spa treatments at the ground-breaking destination wellness Spa as well as recreational facilities such as golf, hiking and cycling. The restaurant's location within the resort ensures that guests can seamlessly transition from relaxation to a captivating dining experience without ever leaving the property.
With its commitment to culinary excellence, welcoming ambiance, and idyllic setting, Amaracus is poised to become a sought-after dining destination in Paphos and throughout Cyprus. The restaurant invites both resort guests and local patrons to embark on a culinary adventure through the flavors and traditions of the Mediterranean.
For more information or reservations, please visit minthisresort.com or contact +357 26 842 273
About Minthis
Minthis is a luxurious lifestyle resort inspired by nature, offering an unparalleled lifestyle experience. With its stunning accommodation, world-class amenities, and breathtaking surroundings, the resort is a haven for those seeking wellness, relaxation, recreation, and indulgence. Minthis strives to provide an immersive and unforgettable experience for every guest, embodying the essence of luxury living.