Once upon a time, there was a driven and focused 16-year-old student named Alice who found herself in detention at The Senior School in Nicosia. Little did she know, her punishment would lead her on an extraordinary adventure into the whimsical world of Wonderland.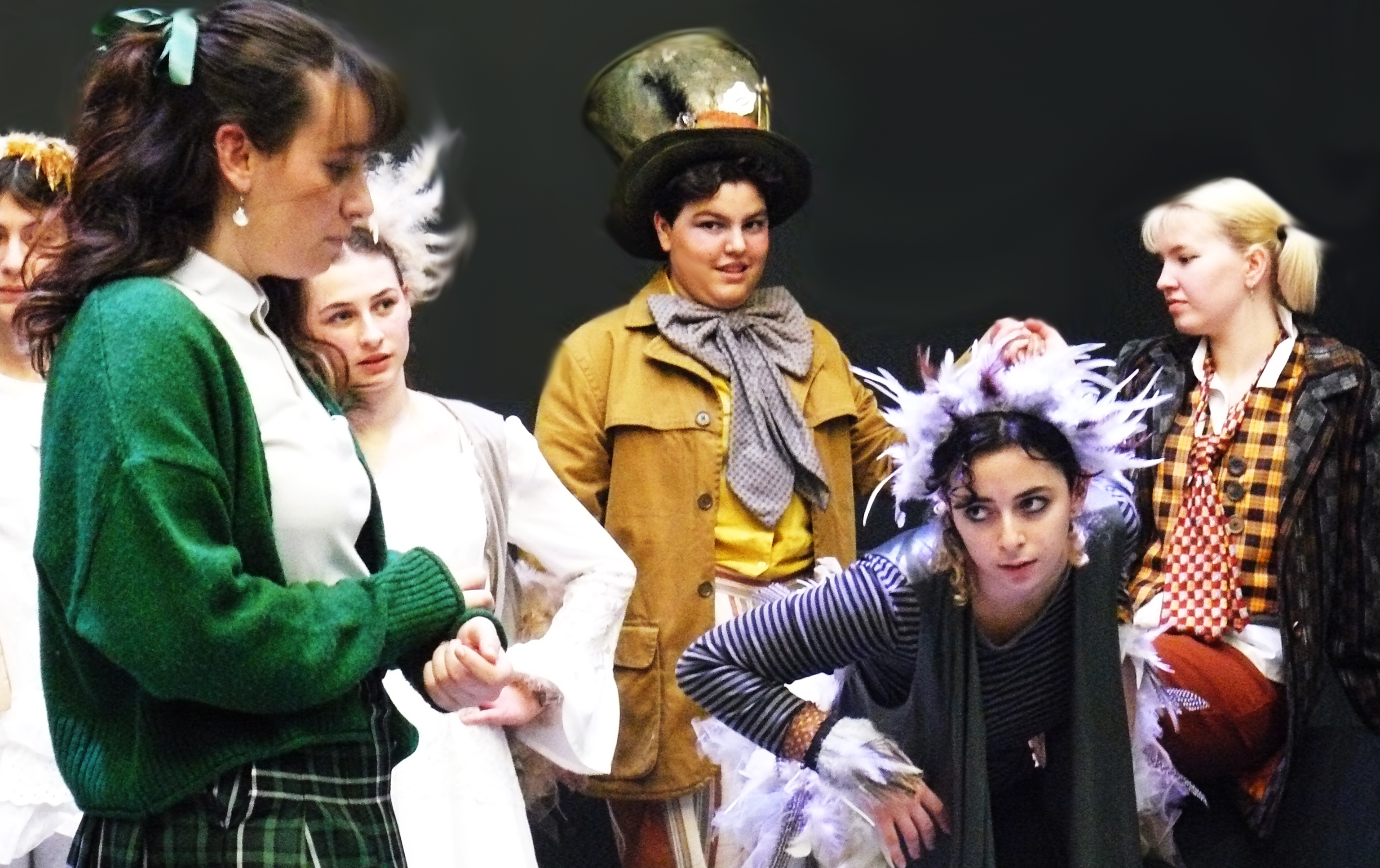 Experience a new twist on the magic of Wonderland with "Almost Alice", an original musical written and devised by the talented students and teachers of The Senior School in Nicosia. Follow Alice, a driven and focused 16-year-old student, as she embarks on a journey into the whimsical world of Wonderland after unexpectedly finding herself in detention.
''Who are you?'', asks the Caterpillar, a fantastical mirror image of the strange boy she meets in detention. But why is the rabbit always late, why does the queen want to chop everyone's heads off, and why on earth is a raven like a writing desk? As Alice encounters peculiar creatures and mind-boggling riddles, the audience will be swept away by the eccentric energy and exhilarating musical numbers that essentially explore the thrilling and perplexing phase of life when we are uncertain of who we are and who we may become.
Don't miss this terrific show for the whole family, filled with adventure, mystery, and laughter.  Join us on the 7th & 8th of April at 7:30 pm at Satiriko Theatre for an unforgettable experience.
Tickets are available for €15 and can be purchased from the school reception desk at either of the Senior School (2 Romanou Street, Latsia, telephone number 22660156) or the Junior School (Kyriakou Matsi Avenue, Ayioi Omoloyites, Nicosia, telephone number 22664855). Reserved tickets can also be held until 7.00 pm on the night of the event by calling the Senior School on telephone number 22660156.
Make sure to secure your spot and don't miss the chance to immerse yourself in the wonder of "Almost Alice"!
Source: Press release