23 red notices are currently under investigation, the Chief of Police said
Cyprus police have received a sum of 85 red notices from UEFA since 2011 over football match fixing suspicions, Chief of Police Kypros Michaelides told the House Ethics Committee, which convened to discuss the urgent matter of establishing a National Action Plan to combat corruption in sports.
"Unfortunately, all cases involved the possibility of football matches being fixed," Michaelides said.
According to Michaelides, nine red notices were received in 2011, three in 2012, 14 in 2013, seven in 2014, five in 2015, 23 in 2016, five in 2017, four in 2018, nine in 2019, and six have already been received for matches conducted this year.
"Regarding the results of these notices, I must that for all 62, after they were sent to the Legal Service, they were archived as non-police matters, as on the basis of the reports made and our legislation, we could not prove penal offences against others," the Police Chief said.
The remaining 23 notices remain under investigation, he added.
"In certain cases, a specific match may have been included in the notice. Names may also have been included. But there was nothing to prove specific things."
Michaelides added that some notices involved matches for which large sums of money had been bet, but the results of the fixtures would not coincide with the betting activity, leaving police unable to pursue the matter.
In some cases where the results of the matches corresponded to a certain influx in betting activity, Michaelides said that police were unable to move forward legally as the majority of betting companies are in Asia.
The hands of police were also tied in cases involving European betting companies, due to their inability to get hold of the telecommunications data of those involved.
"The only thing we could do was to call in certain persons, such as football players, who may have been involved, and it was then up to them to admit to being involved in the specific offence – and even some who would have helped us as witnesses, even they showed an unwillingness to provide proof."
Michaelides noted that Cyprus law enforcement authorities are however "on a better track than before."
Referring to the case involving two persons currently in detention for alleged match fixing, and who are set to be charged on Thursday, Michaelides said that a possible positive develop could deliver the correct messages to those attempting to pre-determine the results of matches.
The two, 39-year-old Ayia Napa FC chairman Dimitris Masias, a former football referee, and a 33-year-old current referee Andreas Constantinou, face charges relating to conspiracy to commit felony, conspiracy to defraud, and match fixing.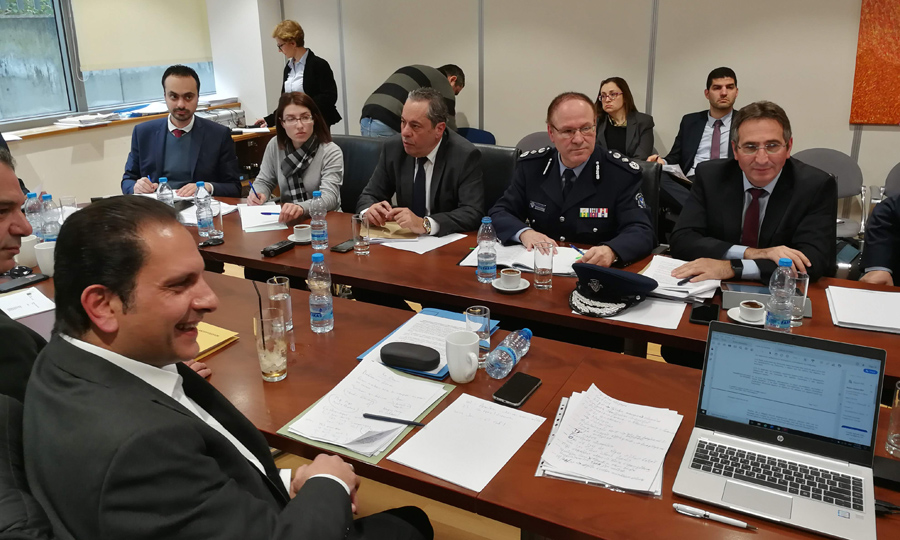 The House Ethics Committee was on Wednesday scrambling to find a way out of the football corruption mess, through the establishment of a National Action Plan.
Committee Head Zacharias Zachariou said that the EU has since last autumn set up a programme aiming to combat corruption in sports, which is not a new phenomenon.
Disy MP Xenia Constantiou stressed the urgency of drafting a National Action Plan, and of "approaching the matter on the institutional level."
The Committee will be reconvening in three months to evaluate the progress of its decisions.