Young man from Limassol succumbs to injuries five days after leg amputation following road accident
A young biker who lost his leg in a road accident in Limassol last week died in hospital on Sunday, after friends and relatives rushed to donate blood with the exact cause of death still undetermined.
Thanasis Pechlivanis, a 20-year-old Limassol resident, succumbed to his critical injuries on Sunday, five days after he got involved in a road accident on the evening of his birthday.
Pechlivanis, who had gone to a residence on Tuesday where a surprise birthday party was held for him, was on his way back home when his motorcycle collided head-on with another vehicle, driven by a 47-year-old local woman who was attempting to make a right turn at a traffic light.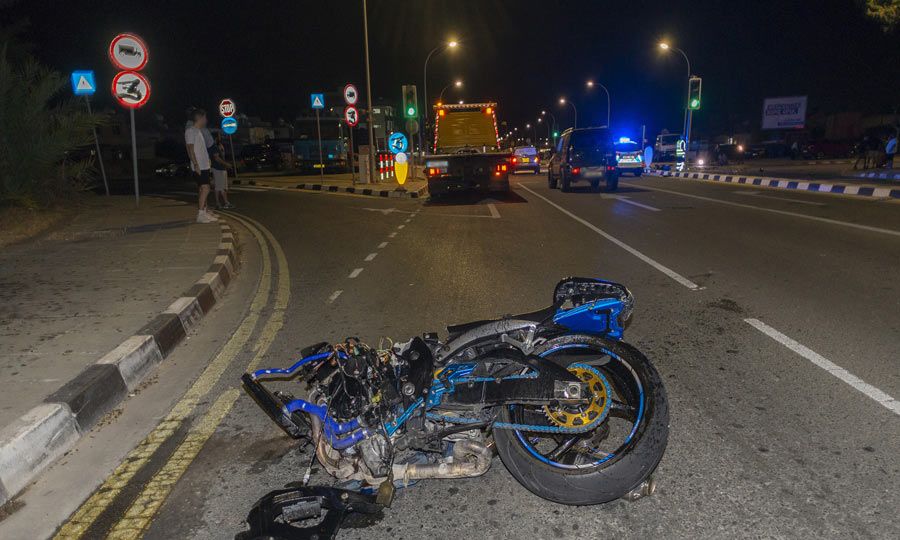 The biker, who was said to be wearing his helmet, was injured critically in the collision, while his high-powered motorcycle was split in two pieces.
Pechlivanis was rushed to the Emergency Room at Limassol General Hospital, where doctors tried to save his leg but the young man ended up being amputated and remaining in critical condition.
Prior to his death, a blood drive for the young biker was being organized by family and friends, while the exact cause of death will be determined during a post mortem scheduled to be conducted by state forensic examiner Angeliki Papetta.
Pechlivanis' death was made known after another biker, also in Limassol, was killed in a wild crash on Sunday, prompting Transport Minister Yiannis Karousos to call the Road Safety Council to an emergency meeting to discuss proposals on safety for motorcycle riders.