Greek Cypriot taxi drivers stage work stoppage in Nicosia to complain against attitude from customs officers
Taxi drivers in the Republic of Cyprus went on strike Tuesday to air their grievances against customs officials who allegedly have been threatening cabbies to have their vehicles confiscated if they filled up in the north.
According to local media, organized taxi drivers were staging a demonstration on Tuesday in Nicosia, with several roads briefly closed at different times as protesters moved through the capital.
"The decision for the stoppage is based on the attitude coming from a specific agency within the finance ministry that uses improper behavior such as threats and blackmail towards professional taxi drivers," a statement said.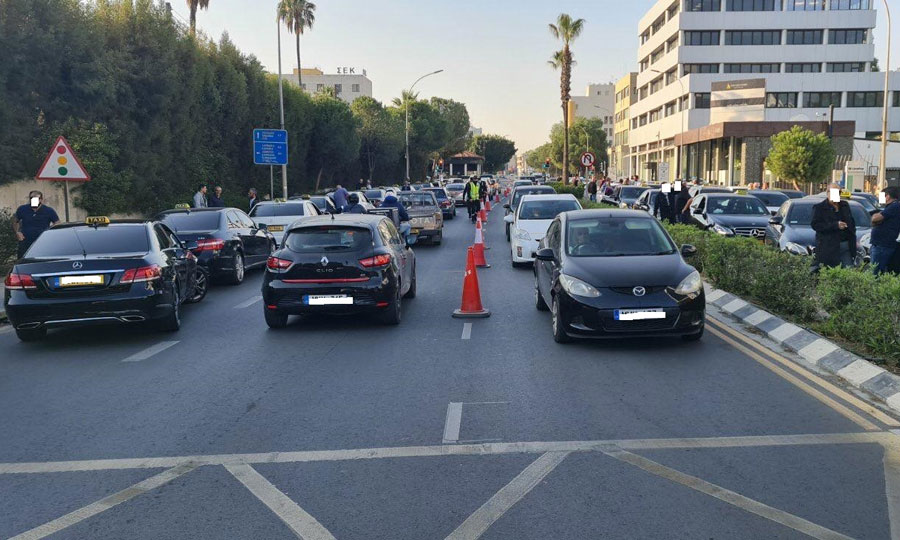 Local media said cabbies have been complaining that their colleagues were routinely being harassed by Greek Cypriot customs officers at crossing points between north and south, saying taxi drivers are often threatened to have their cars confiscated if they filled up with cheaper Turkish Cypriot gasoline in the north.
Last week cabbies protested at Nicosia's Agios Dhometios checkpoint after it was announced that taxi drivers would not be allowed to fill up their gas tanks with petrol in the north, with some reports saying an impromptu demonstration on Friday lasted about 45 minutes.
Similar issues came up in the past when Greek Cypriot customs officers said they were trying to crack down on illegal commerce, with some media reports suggesting a Greek Cypriot man had driven his tanker to the north and returned with Turkish Cypriot gasoline allegedly for sale in the south.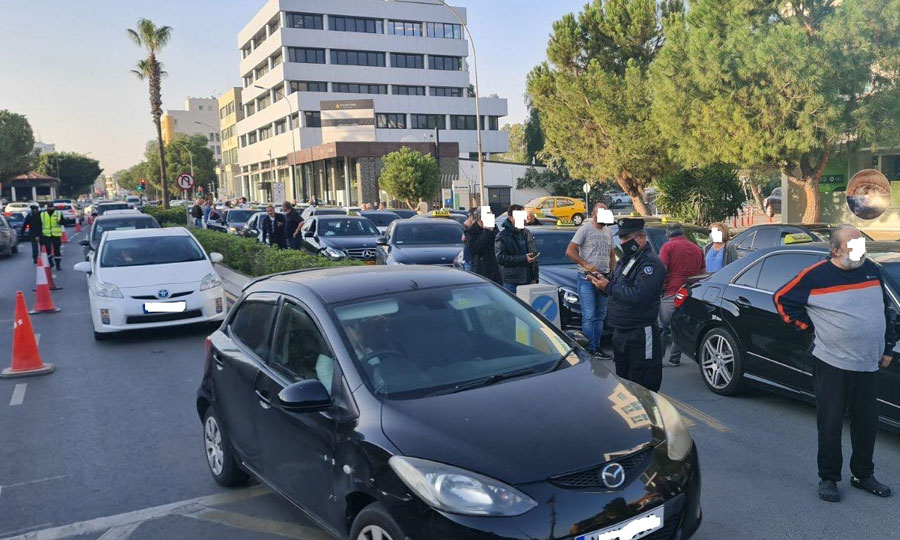 Gas station owners in the south have been calling on the government to take action, saying trading gasoline through the north was a blatant disregard of rules and regulations.
Reports also said Turkish Cypriots were driving south to fill up their vehicles for different reasons, with Greek Cypriot gas station representatives arguing that was lawful activity, citing proper taxation and a higher quality of petrol.
Protesters this week said they would not tolerate any threats from officials, warning they would escalate measures if necessary.