Demonstration in support of Russia takes place in Limassol as people holding Ukrainian flags get too close
Cyprus Police held back Ukrainian demonstrators who attempted to disrupt a pro-Russia rally on Saturday, as a motorcade with tricolor flags headed to Limassol's seafront to show support as Moscow wages war against Kiev.
According to police, demonstrators from different districts in a total of about 100 cars gathered outside Themistokleio sports arena in Polemidia where a pro-Russia vehicle procession set off Saturday early afternoon.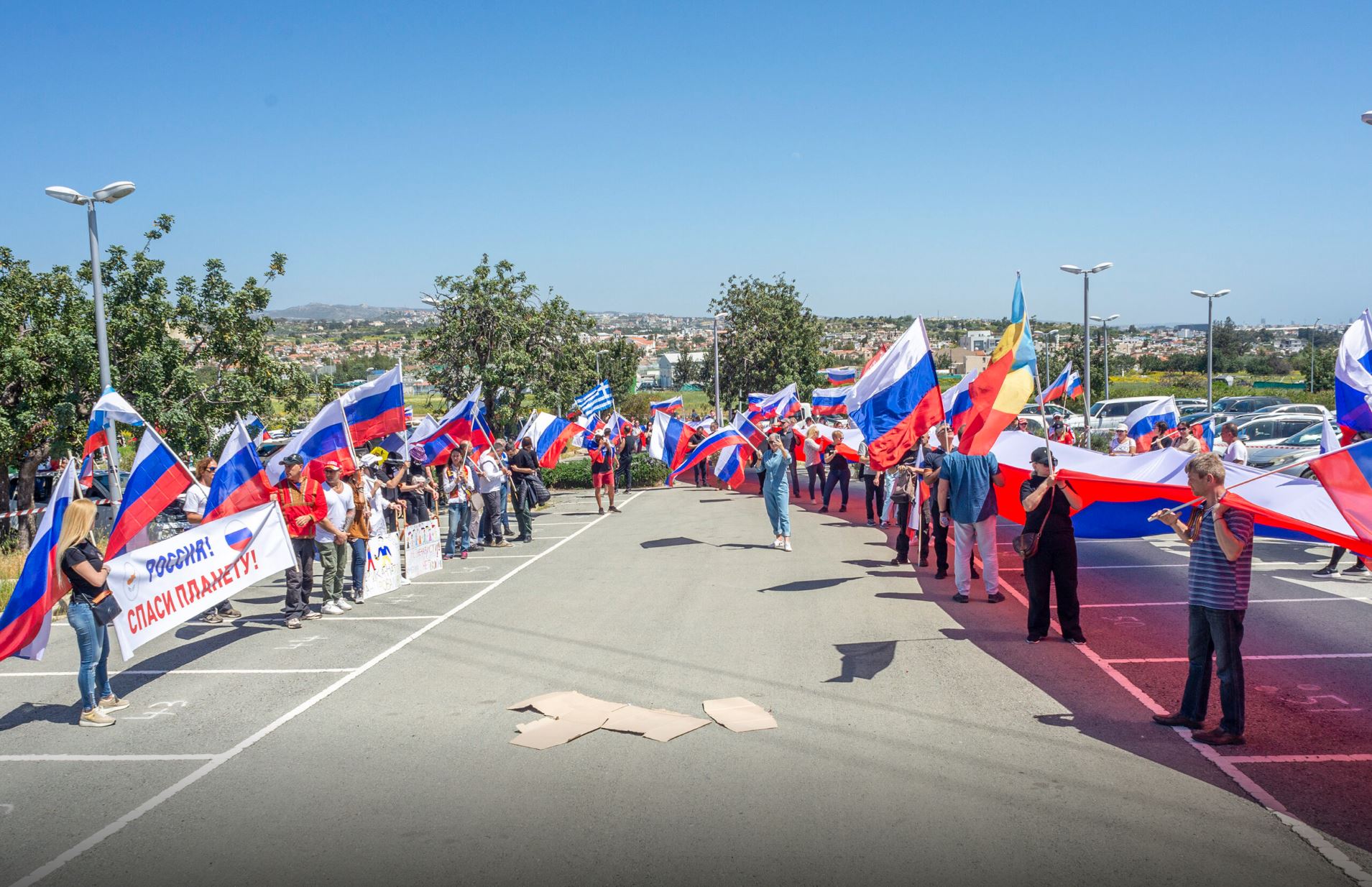 Photos taken during the event showed hand-held signs saying among other things "no to hate" and "strong together" while banners on cars adorned with Russian flags read "no lies in media" and "god is with us."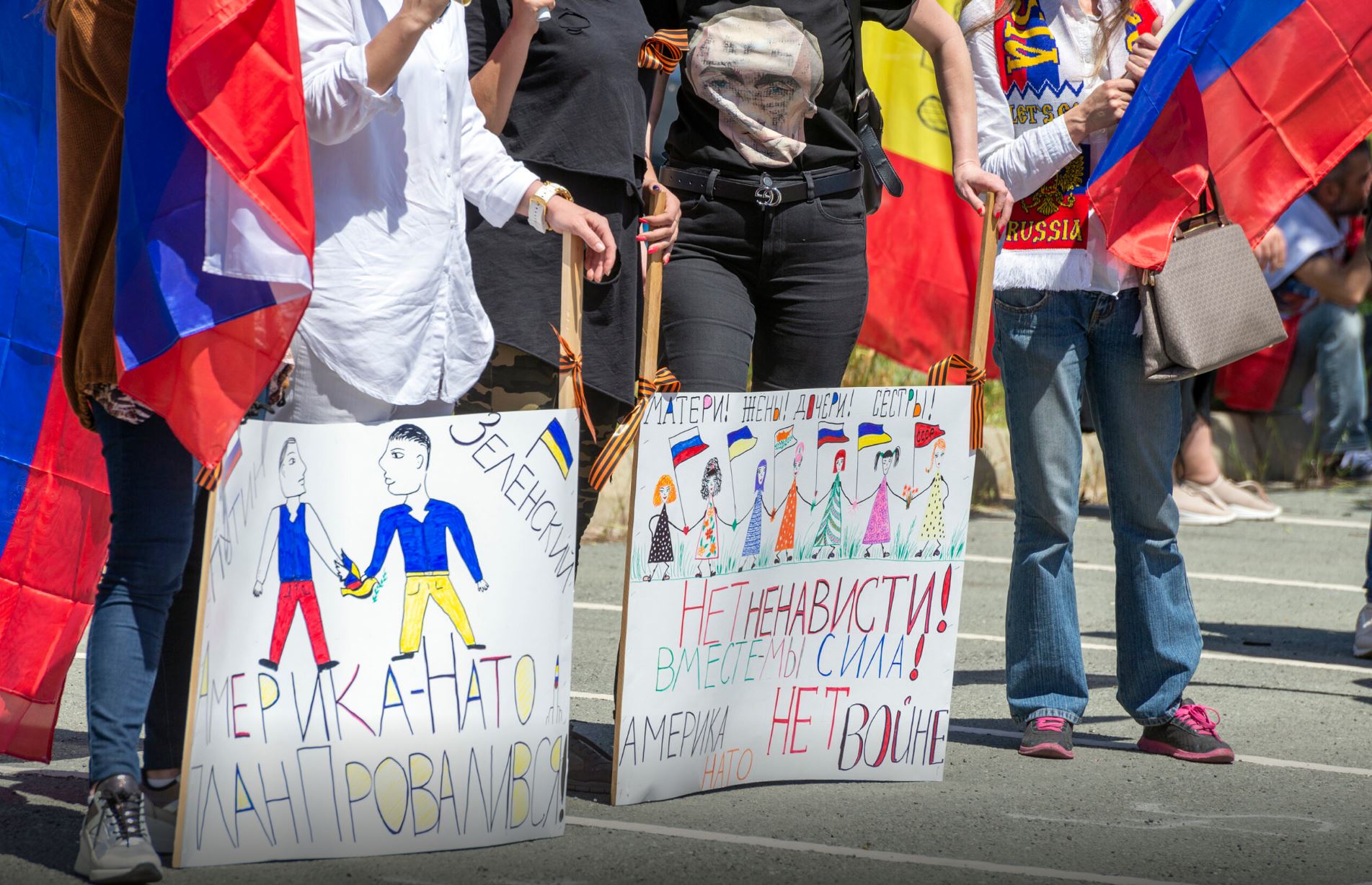 Organizers made speeches outside the stadium saying Moscow's aim in Ukraine was to remove Nazi elements. They also criticized western media coverage of the war, arguing there was concealment of events during the last 8 years.
Demonstrators also unfolded a gigantic tricolor Russian flag before the start of the procession, while other groups and a collection of various country flags were also seen at the rally.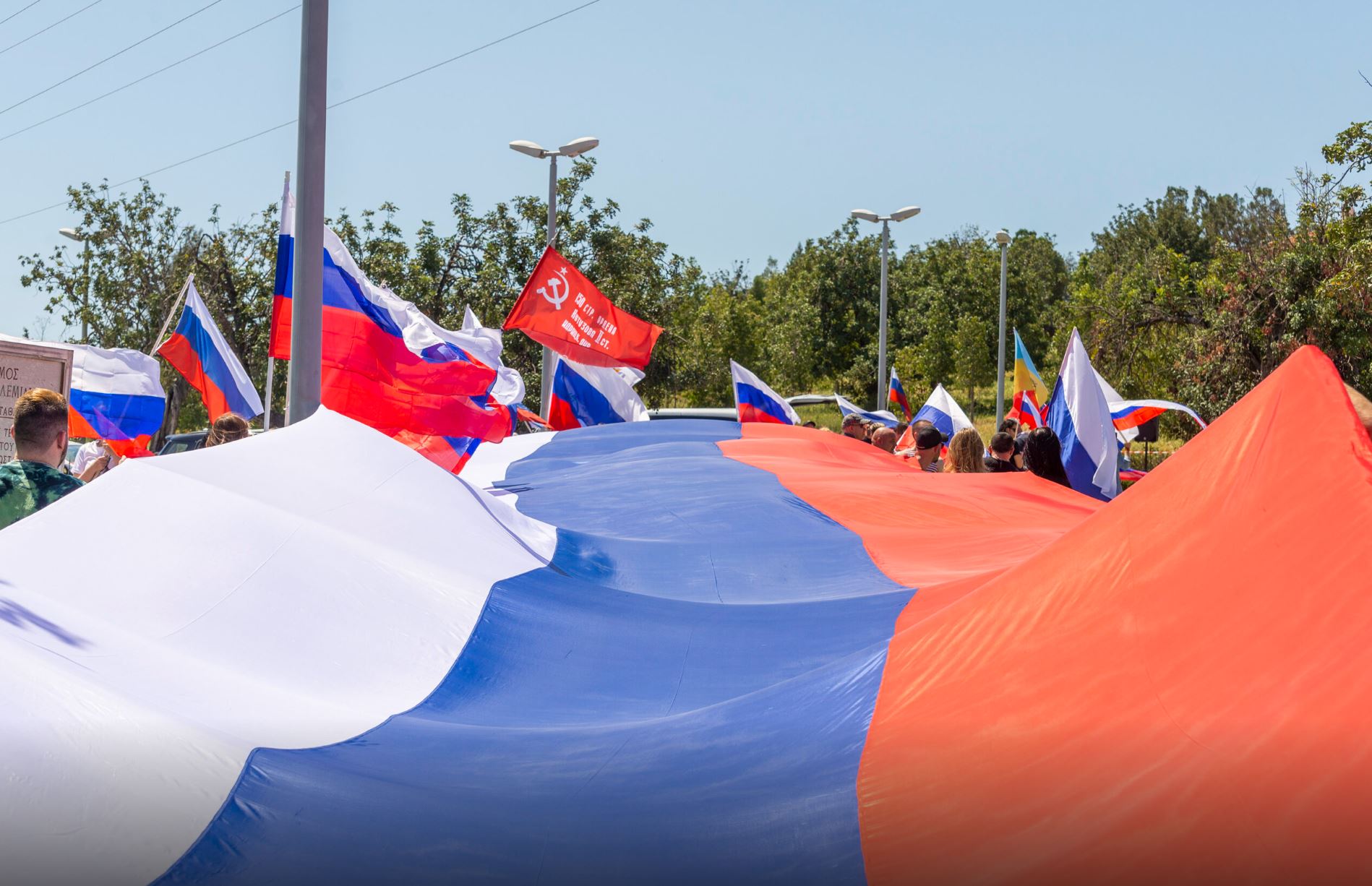 But not everyone was pro-Russia at the rally.
Local media said a group of people holding Ukrainian flags also showed up outside the arena, where they painted flags of their country on the road surface along with chalk outlines of dead bodies.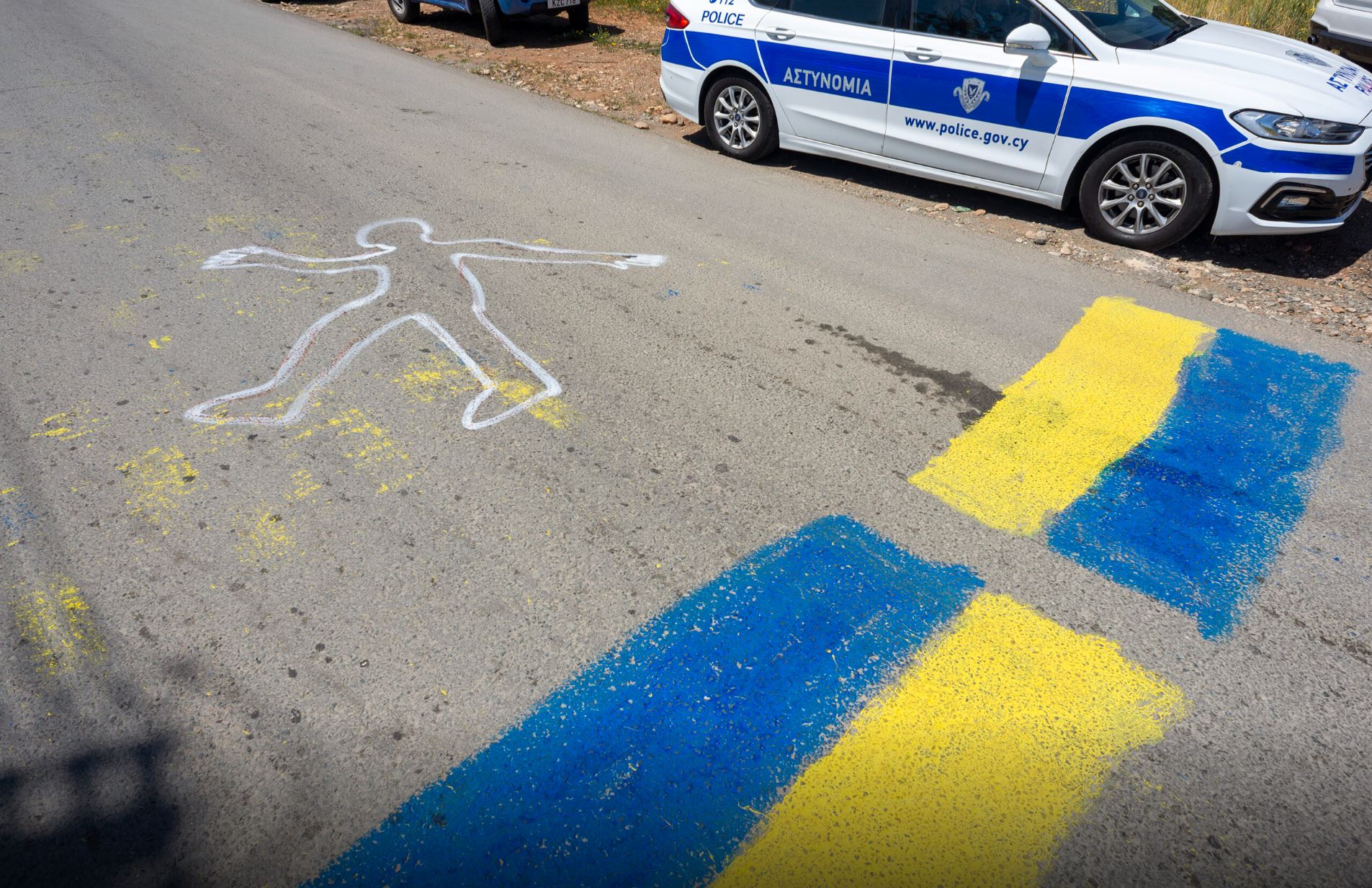 Police told Knews that no incidents were reported after the demonstration, saying law enforcement had been notified in advance.
But photos online showed counter-protesters standing too close to the procession without demarcated areas or barriers being visible.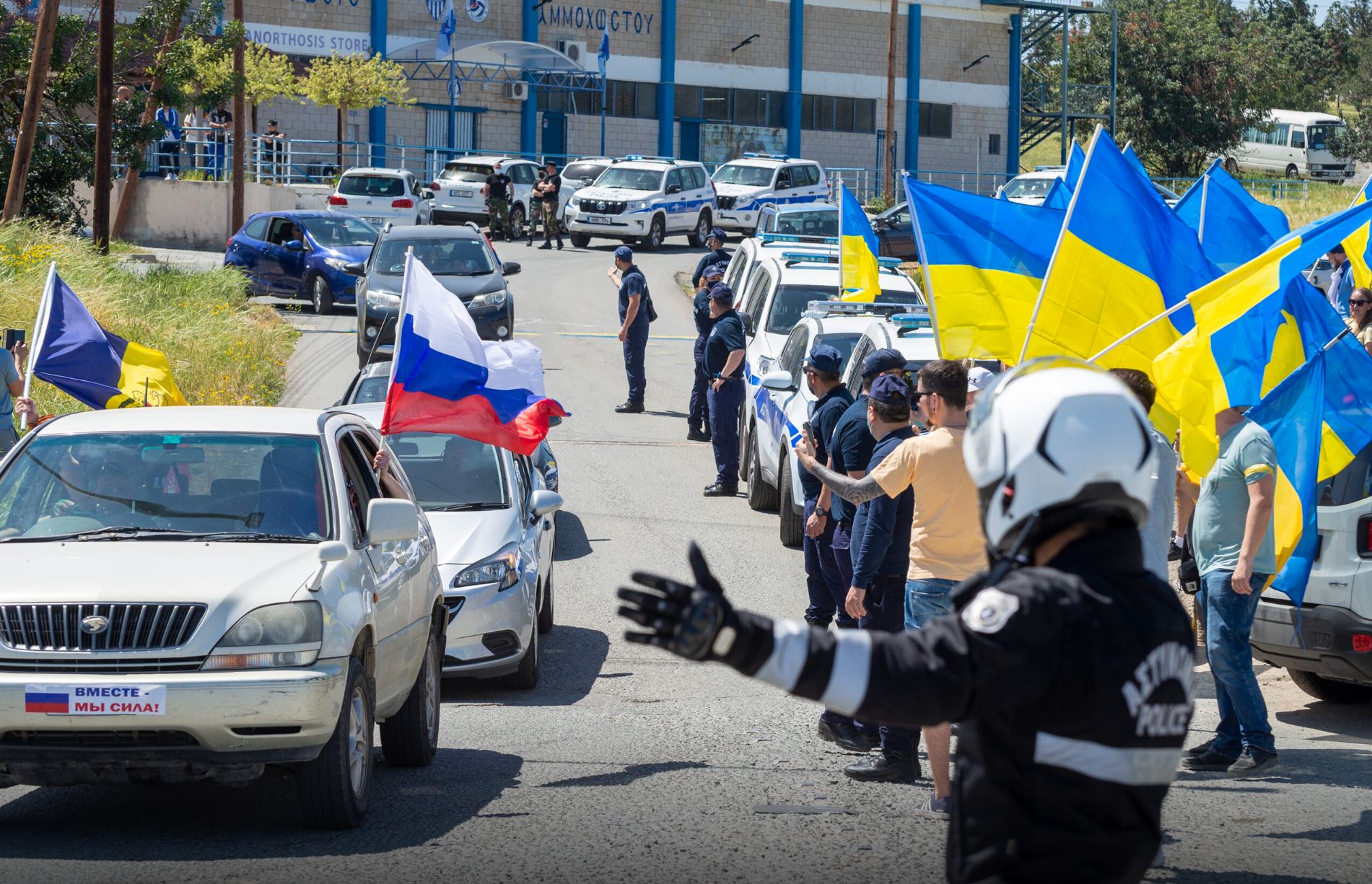 Local media reports also pointed to alleged incidents when some counter-protesters attempted to remove signs from vehicles, causing tension and prompting police officers to intervene and hold people back.
Police said the vehicle procession took place without incident, with cars leaving the stadium, driving eastbound through the town's popular seafront, and ending around 3pm at a hotel outside the urban area.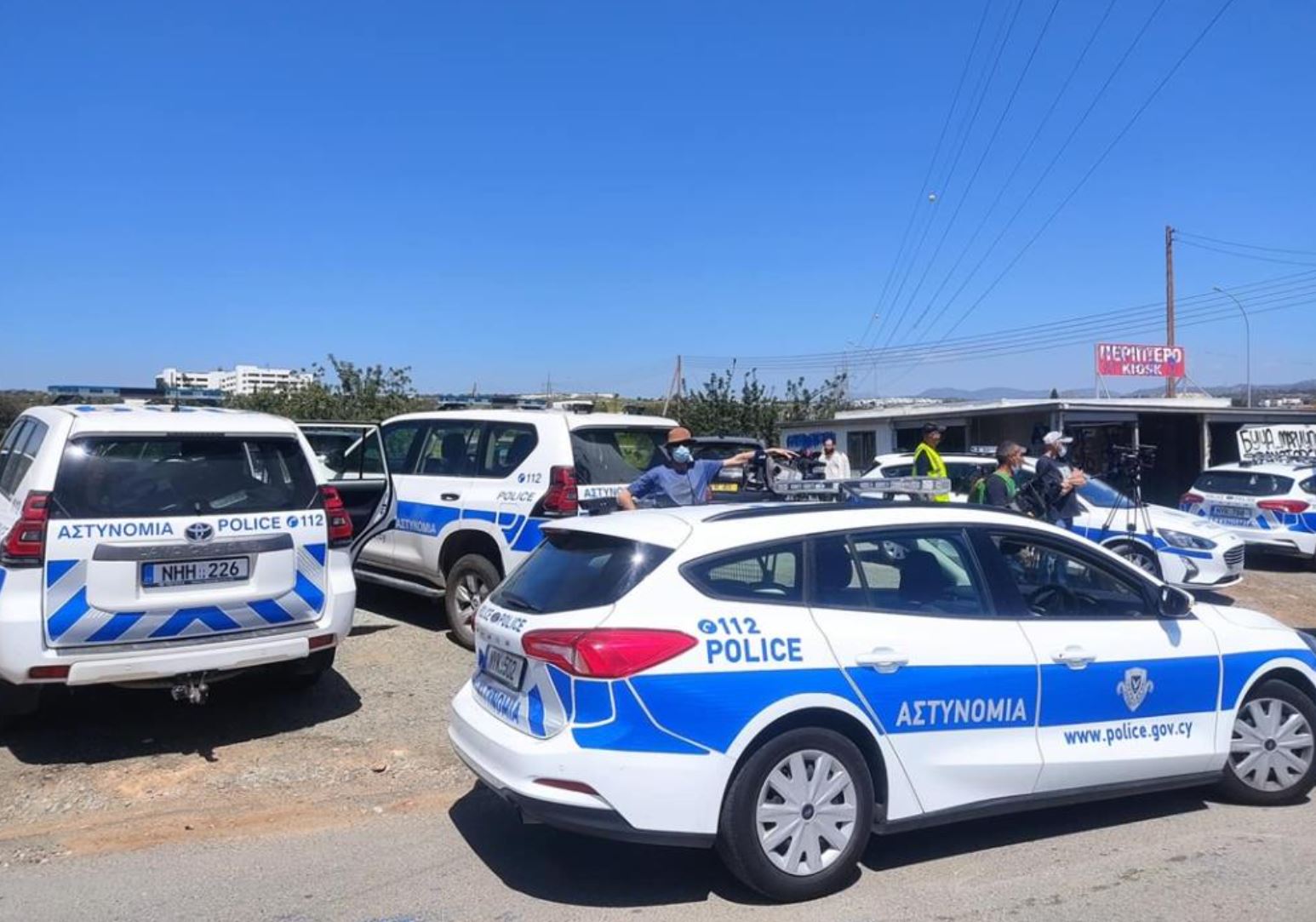 People in the Republic of Cyprus have been divided over the war in Ukraine, with demonstrations taking place as Nicosia took a pro-western position.
Tension also appeared to have been brewing in schools in several cities, especially Limassol, known as "Moscow on the Med" where Russian and Ukrainian students tangled over the war.