Protesters gather in Nicosia to call for resignations after Al Jazeera video on golden passports scandal
A crowd of protesters gathered outside Filoxenia Conference Centre in Nicosia on Wednesday evening, calling on House Speaker Demitris Syllouris to resign after he was featured in an Al Jazeera undercover story on corruption.
Following a series of earth-shuttering reports by foreign news network Al Jazeera, exposing systemic failures and alleging corruption in Cyprus' golden passport scheme, Cypriots gathered outside Filoxenia -where parliament meets during the coronavirus pandemic- to protest against corruption, impunity, and special interests in politics.
Protesters were seen using whistles and beating on drums as they were chanting slogans against Syllouris, calling him to resign and saying "this is not Cyprus."
"This is Cyprus" was a phrase used by a high-powered attorney in a secret video recorded by undercover Al Jazeera investigative journalists, when he suggested that rule bending such as erasing a criminal's name from an investor passport application could be possible at a price.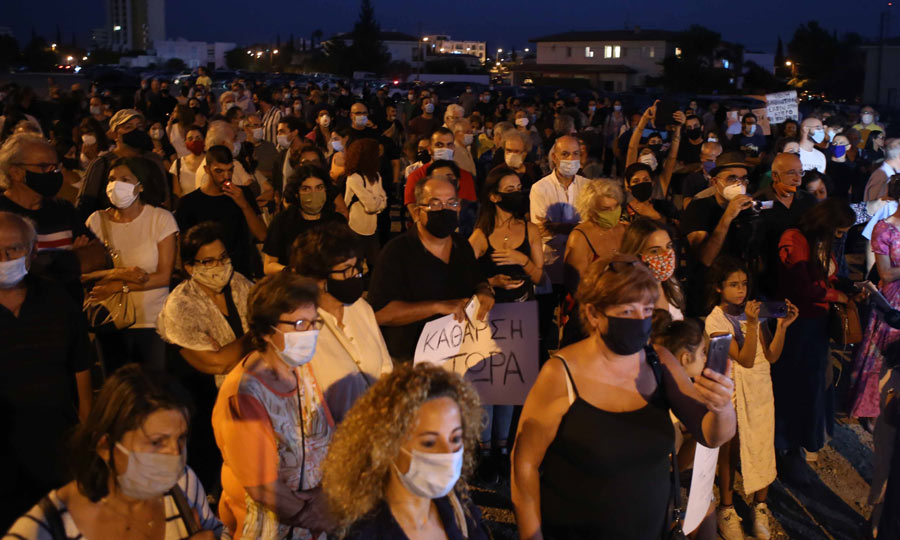 Protesters also called for the resignation of President Nicos Anastasiades, who was captured on video using foul language and warning reporters not to bring up the passport case during questions.
"Don't you dare bring up Al Jazeera, otherwise go to hell," Anastasiades was heard telling reporters in a frustrated tone, while presidential staff later attributed the phrase to the president's off the cuff sense of humour.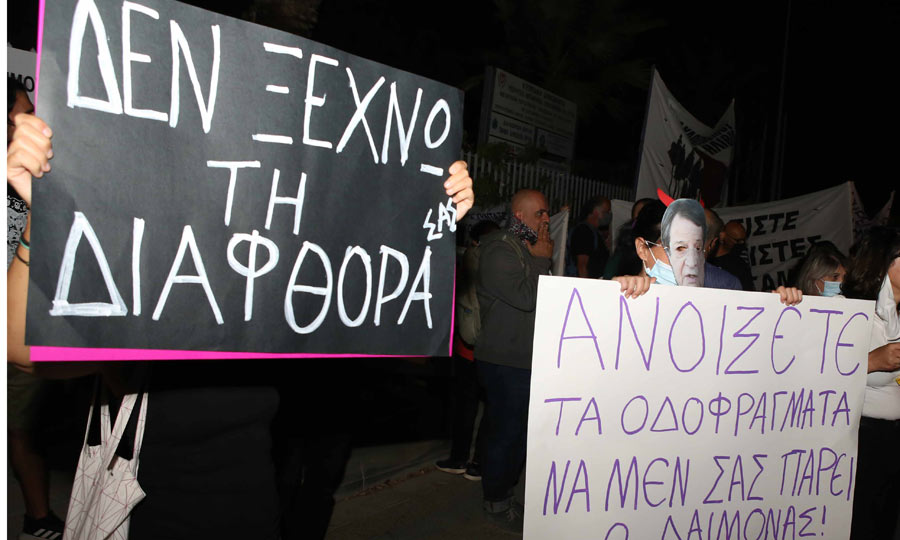 Protesters adapted the President's phrase and made banners calling on the government to "open the checkpoints, otherwise go to hell," and "we are from hell, we came for you."
Other slogans read "Syllouris resign, clean up now," "enough is enough," "no to corrupted politicians," "give it up, this is disgusting," and "you had your fun, now that's enough."
Politicians were also amongst the protesters, including Green Party leader George Perdikis and former EU Commissioner Androula Vassiliou.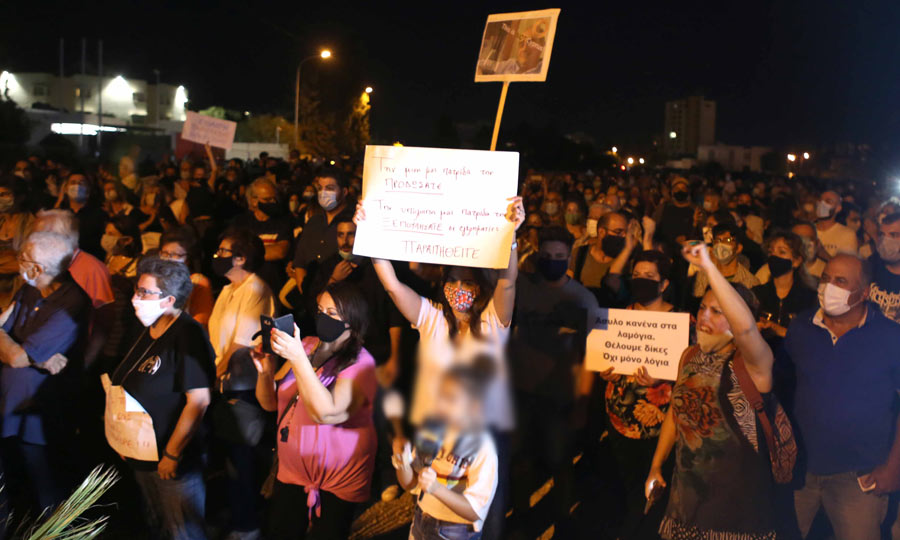 Al Jazeera reporter David Harrison was also at the protest, feeding news coverage back to headquarters in Qatar.
"They're sick of corruption," Harrison said according to Al Jazeera, referring to protesters, adding that "they want a cleaner Cyprus, they want [corrupted politicians] out [of office]."