New measures including mandatory masks announced after Limassol spike gets out of hand
Wearing a mask in public indoor spaces will be mandatory in the Republic of Cyprus, along with additional measures, following a government decision in response to concerns over a recent spike of coronavirus cases.
(Click here for an update to the story)
Cypriot Health Minister Constantinos Ioannou held a press conference on Friday, saying new measures were necessary due to complacency among young people as well as asymptomatic cases and lack of adhering to protocols amongst the general public.
Measures across the Republic
The new measures, starting Friday night after the stroke of midnight, include the mandatory use of face masks in all public indoor spaces, including supermarkets, shopping malls, banks, hospitals, and churches, with violators facing €300 fines.
The measures, starting Friday night after the stroke of midnight, include the mandatory use of face masks in all public closed spaces with violators facing €300 fines
Ioannou also announced more tests for arriving passengers at the airports, especially Cypriots, raising the combined total of random samples at Larnaca and Paphos terminals from 600 to 1000 daily.
The minister defended the government's previous decision to create different risk categories for arriving passengers, saying comments blaming a recent spike on the opening of airports for tourism was unjustified.
Ioannou said tourists were not the ones testing positive but pointed out that many Cypriots who were repatriating to the island or coming back after a short trip abroad were carrying the bug with them.
Other measures included bringing back the half-capacity rule for buses, which was at 50% during the lockdown, as well as introducing guidelines to all hospitals and senior homes to adhere to protocols and further minimize visits as much as possible.
Police have also been told to double down on checks and inspections, both involving business establishments but also monitoring self-isolation for people who traveled from high risk countries.
Additional measures for Limassol
Additional measures just for Limassol were also announced for the next three weeks, after clusters of unknown origins were detected recently.
The measures for the southern town include limits on gatherings, with a ten people maximum in social gatherings, up to 75 people in closed spaces and up to 150 people in outdoor spaces regardless of area footage.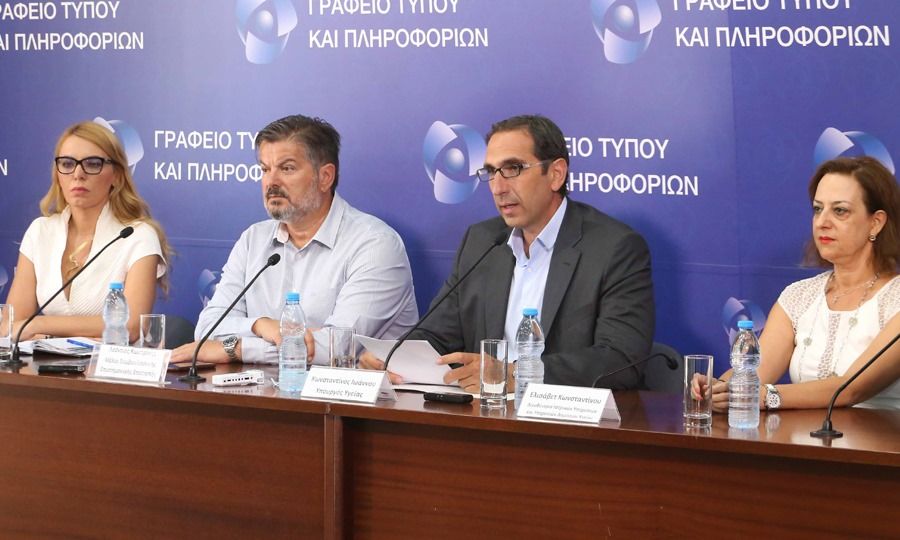 An additional rule for churches in Limassol included square footage in the formula, meaning that 75 people was the absolute maximum but that number could be lower for smaller churches.
Ioannou said he felt the need to hold a press conference in order to share his elevated concern over the situation, while maintaining that the response to the pandemic by the Republic of Cyprus served as a model for other countries.
"Other countries either didn't let anyone in at all or they didn't let anyone without a mandatory test," the minister said, explaining that the government created the risk categories in a way to manage the overall issue responsibly.