Ministers get on same page, restaurants open Tuesday, new start time for night curfew
The Cypriot government is moving ahead with further relaxation of measures against the pandemic, with the announcement coming two days after a Cabinet decision that was delayed due to high hospitalization rates but also reports that not all ministers were on the same page.
Health Minister Constantinos Ioannou announced noon Friday that the government was moving ahead with further relations, while he was joined by Finance Minister Constantinos Petrides and Labor Minister Zeta Emilianidou during a press conference after an emergency Cabinet meeting.
Measures begin on Green Monday, a public holiday on March 15, when up to six people will be allowed to gather in public squares and parks, including campgrounds just for the holiday, as long as they wear face masks if they belong to different family households.
Further measures, which go into effect on Tuesday, include the re-opening of restaurants only for outdoor and patio use, with staff and guests required to follow stricter health protocols and social distancing guidelines.
The new measures include changing the start time for night curfew to 11pm, with end time remaining 5am, starting Tuesday night.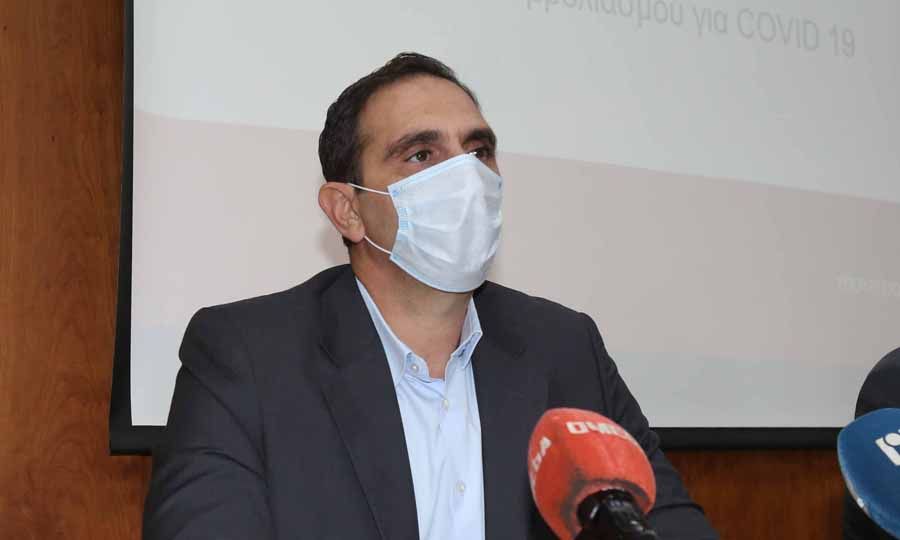 Ioannou also cancelled an earlier decision, which had been postponed previously, saying junior high school students would not be allowed back into the classroom until through the end of the month. The minister also said classes in elementary schools in Limassol district would also shut down during that same period.
"We ask our fellow citizens to show understanding and cooperation," Ioannou said, calling on people to be cautious in order to avoid a setback that could reverse the whole situation.
Battles within the Cabinet
Earlier this week, government spokesperson Kyriacos Koushos confirmed reports that some ministers had a different view from Ioannou, who was calling for more caution after health experts painted a grim picture of what a setback would mean for the epidemiological situation on the island.
Koushos told state radio that Petrides was particularly interested in more relaxations, backed by Emilianidou, with the two Cabinet members taking some time to consult with Ioannou as the President was weighing both health and economic options.
'Responsible decisions by government coupled with responsible behavior from citizens could make a difference'
During the press conference, Petrides, who sat in the middle between his two colleagues, went through a list of measures and actions his ministry had taken to provide assistance to businesses.
He also said responsible decisions by government coupled with responsible behavior from citizens could make a difference, adding that officials worked hard to move things forward under the leadership of President Nicos Anastasiades.
Emilianidou then spoke about employee benefits but also social welfare, going through a list of measures aimed to provide state aid.
Going out will still require text messages at least for the rest of the month, with people having to use SMS 8988 Service up to twice a day for legitimate outings.