File photo
Since 2014, the Trilateral-Greece-Cyprus-Israel cooperation, with Prime Ministers Kyriakos Mitsotakis and Benjamin Netanyahu, was completed in Nicosia. They focused on various relations, including "3+1" with US officials, with energy cooperation being a top priority. Cyprus and Israel plan to meet in early 2024, while coordination between Athens and Nicosia is crucial for the Cyprus issue, and Greece's Foreign Minister, George Gerapetritis, will visit Turkey on September 5.
The notable aspect of the Christodoulides-Netanyahu meeting is that Cyprus-Israel relations remain strong despite Israel's warming ties with Turkey. This reaffirms years of close cooperation and a strategic partnership.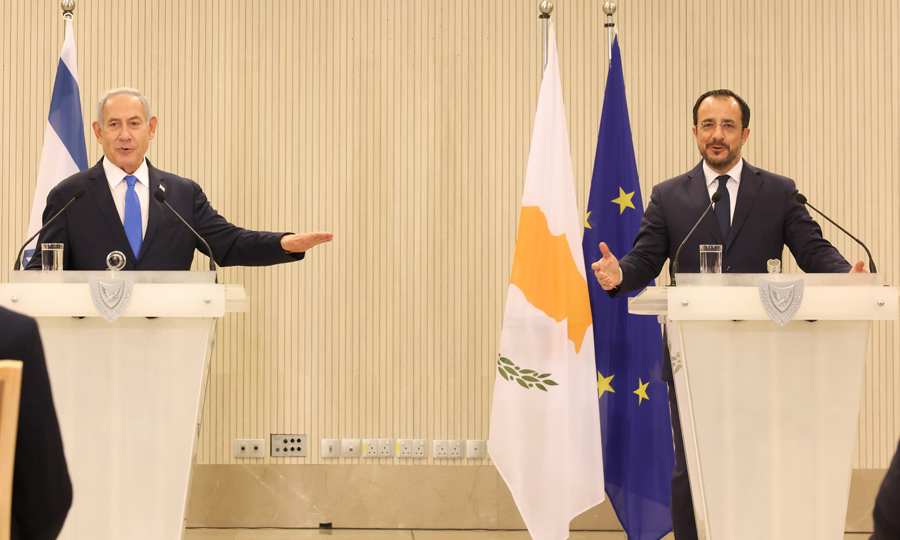 It's worth mentioning that Netanyahu, facing political crises, will also visit Turkey in the coming weeks, marking a historic event since 2010.
Ahead of the UN General Assembly, the Nicosia Trilateral offered a chance for coordination between President Christodoulides and Prime Minister Mitsotakis. Nicosia aims to convey messages concerning Turkey's intentions for talks and the Cyprus issue's connection to Euro-Turkish relations, which affect Greek-Turkish relations and European Council decisions.
Regarding energy cooperation, Israel sees the EastMed pipeline and electricity interconnection as key. However, Israel's Energy Minister had a significant conversation with the Turkish counterpart, suggesting Tel Aviv's cautious approach.
Energy cooperation in the Eastern Mediterranean remains complex despite good relations between Israel, Cyprus, and Greece. Israel appears cautious, not excluding any regional actors, including Turkey.
Key trends include the timing of Netanyahu's visit amid Israeli political instability and decisions on energy cooperation and hydrocarbon exploitation, especially "Aphrodite" (block "12"). Israel also aims to integrate cooperation with Greece and Cyprus into a broader concept for stability and cooperation in the region.
Ultimately, decisions on Aphrodite's exploitation and energy cooperation in the region depend on Israel's relationships, which remain strong with the West.
[This article was translated from its Greek original]