Island seeks aid from EU and Israel, police arrest male suspect, north also offers to help south
Villages in Limassol and Larnaca districts were being evacuated on Saturday due to a huge wildfire fire raging through rural communities, with Cypriot police arresting a suspect and the government appealing for aid from EU partners and Israel.
(Click here for an update to the story)
The fire, fanned by strong winds, affected communities in the foothills of Troodos Mountains, an area of pine forest and densely vegetated shrubland.
Villages affected by the fire included Arakapas, where the fire is believed to have started, while itr also spread to Eptagonia, Oras, Melini, Sykopetra, Odou, Agioi Vavatsinias and Vavatsinias.
Videos of chaotic scenes were posted on social media including photos showing smoke visible from the capital of Nicosia some 45 miles away.
Dozens of properties were damaged but no injuries were reported.
Greece pledged to assist with two aircraft expected to arrive after midnight, while assistance was also expected from Israel, officials said. Additional media also said there were planes en route from Italy.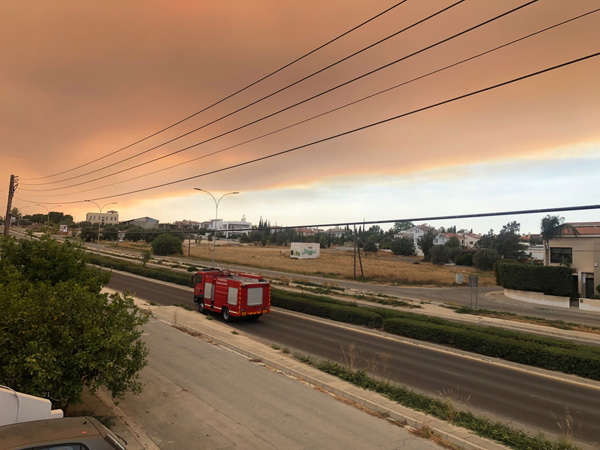 "A very difficult day for Cyprus. An entire state infrastructure is on the move. No loss of life is priority," Cypriot President Nicos Anastasiades wrote on Twitter, adding his thanks to Greece and Israel.
Turkish Cypriot leader Ersin Tatar also called Anastasiades according to news outlets in the north, offering assistance to put out fires in the south. The Greek Cypriot leader is said to have told Tatar that the offer would be evaluated.
Police said a 67-year-old male has been arrested in connection with the fire in Arakapas, while the cause of the blaze remained unclear.
Local media said the suspect was being interrogated but no details were provided pertaining to any criminal charges.
"It passed through like a whirlwind, it destroyed everything," said Vassos Vassiliou, a community leader in Arakapas.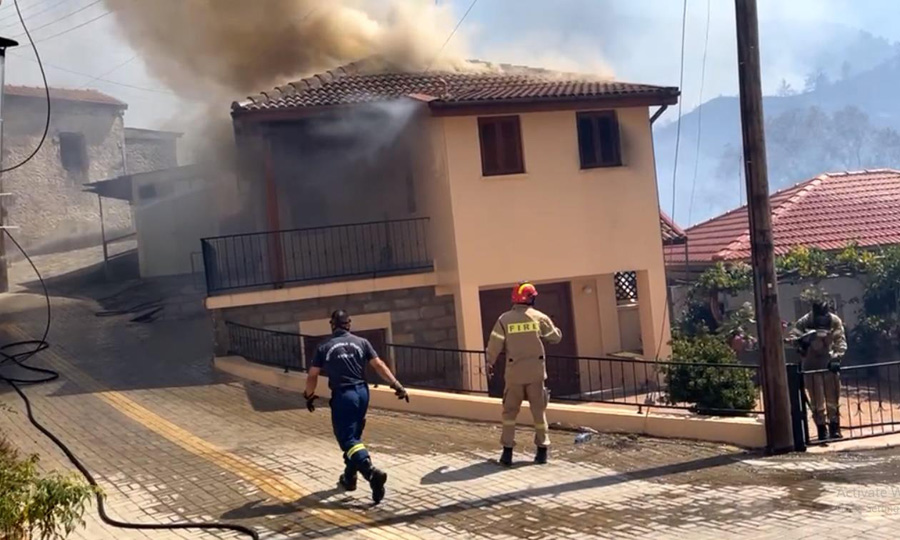 Another community leader in Eptagonia, Panayiotis Tsolakis, told Kathimerini Cyprus that homes were destroyed by fire, adding that people were fighting to save whether personal belongings they could.
Officials said battling fires would continue overnight while local residents were expected to be hosted at locations set up specifically to accommodate evacuees from affected areas.