Police seeking access to suspect's phone records following 'most destructive' forest fire in Troodos
The bodies of four farm workers were discovered Sunday, the second day of a huge wildfire in Cyprus that so far burned 55 square kilometers, with reports saying the laborers perished while desperately trying to escape the inferno.
Local media said agricultural laborers discovered on Sunday morning the charred remains of four fellow workers, described as Egyptian nationals who had gone missing Saturday afternoon as a wildfire was spreading through rural communities in Limassol and Larnaca districts.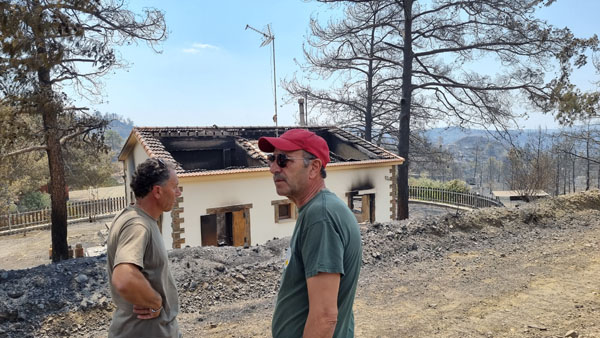 "All indications point to the four persons who were missing since yesterday," Interior Minister Nikos Nouris said on Sunday.
They had to turn their vehicle back but it later overturned on a slope, with the four men perishing as they were trying to climb up a hill where there were no flames
Reports said the four men, who were picking tomatoes for a living, got into a small truck in an attempt to drive to a safe location away from a fire outside Odou village in Larnaca district.
Additional reports said they had to turn their vehicle back due to a road being blocked but the truck later overturned on a slope. The four men  perished some 400 meters away as they were desperately trying to climb up to the top of a hill where there were no flames.
Nouris described the blaze as the "most destructive fire" in the history of the Republic, "in both material damage but also unfortunately in terms of human lives."
Dozens of people were evacuated from the area and put up in hotels on Saturday, as hundreds of firefighters and about a dozen aircraft were battling the blaze according to state media.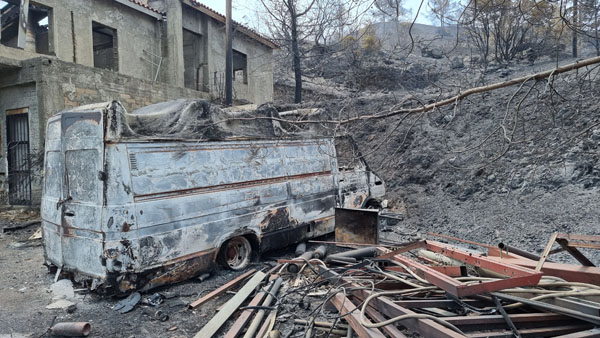 The cause of the fire, which started about midday on Saturday, was still unclear and took place during extremely high temperatures.
Police have been questioning a local man who was said to have acted suspiciously based on the story provided by another male who interacted with him in the area after smelling smoke.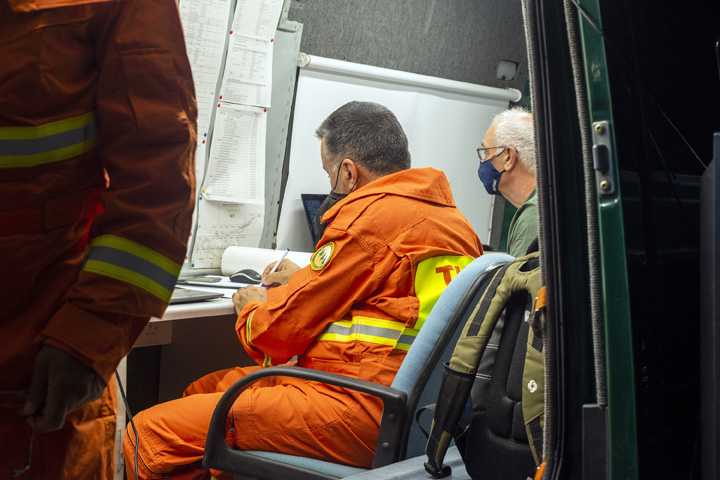 The suspect has reportedly denied starting any fire and further claimed he was the one who notified authorities. Police are seeking phone records in order to verify his story.
Fire Department spokesperson Andreas Kettis said there were no active fires on Sunday but confirmed fire fighters on land and pilots in the air have been called to respond to several re-ignitions.