Nicosia keeps fingers crossed as cost-cutting ideas, merger wars, and maritime issues play out in crucial weeks ahead
Cypriot Energy Minister Natasa Pilides is waging a battle to ensure Chevron's reluctant development concept for Aphrodite will stick to plan, but cost-cutting ideas, merger wars, and maritime issues continue to blur options backed by an administration on its last leg.
In a review of the outgoing government's work, ahead of February presidential elections, Pilides said on Tuesday that Chevron was expected within days to deliver its plans for Aphrodite, a Cypriot gas field with 10% falling into Israel's exclusive economic zone.
"Chevron is entering the final straight in the development of Aphrodite, where the ministry's role is very crucial in ensuring the development concept will be similar to the initial plan, and in any case, benefit and deliver rightful proceeds to the Republic of Cyprus," Pilides said.
Chevron navigates Cyprus-Israel dispute
Chevron backed out of drilling an appraisal well in late 2022 amid ongoing tensions over a Cyprus-Israel dispute. This took place even after the company with joint venture partners Shell and NewMed approved in September a $192 million budget, raising Nicosia's hopes up that a finalized development concept from the American giant would have been ready before the year was out.
Last summer American plans to drill in Aphrodite within the first half of 2023 reportedly irked Israeli Energy Minister Karine Elharrar, whose predecessor had sought an agreement with Nicosia. Cyprus and Israel have since been trying to resolve the issue but to no avail.
But the Cypriot government and Chevron maintained plans would go ahead, with the joint venture members also approving another $62 million for the project.
"I assure you that the companies are moving forward by following to the letter their contractual obligations," Pilides said on Tuesday.
Pilides also said a new schedule for Aphrodite in the first half of 2023 would point to the exact quantities of the field "so that the Republic of Cyprus can know exactly if the exploitation will be done in the best possible way."
New structures versus existing infrastructure
Cypriot outgoing President Nicos Anastasiades had called on Brussels in November to help the island overcome delays by drawing on a deal between Egypt and Israel, as both neighbors were on a fast track to supply Europe with LNG as soon as possible.
"Another or similar mechanism could encourage companies to set up the necessary supply structures more quickly," Anastasiades said.
But just a few days ago Chevron announced a "significant" new gas discovery offshore Egypt was set to be fast-tracked to production via existing infrastructure.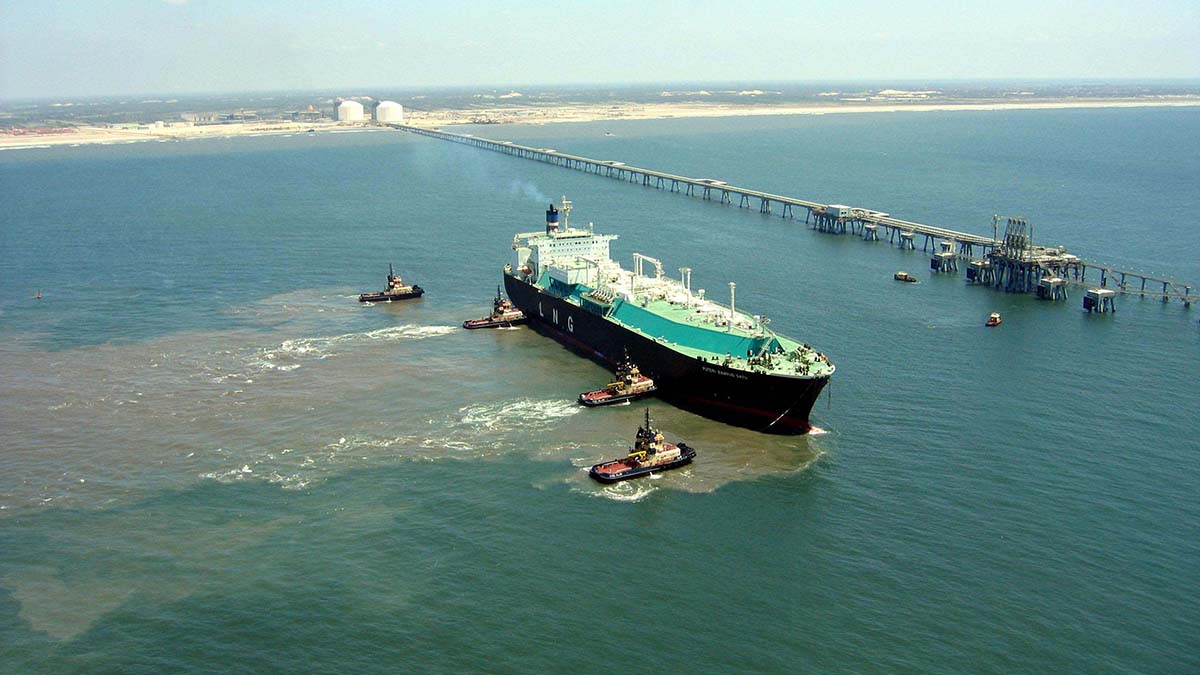 Chevron has yet to make public its development concept but it has already contracted the Stena Forth to drill the A-3 well, according to previous media reports.
Experts say the American major is keen on exporting gas from the eastern Mediterranean through liquefaction plants in Egypt.
Cyprus also wants in on fast LNG to Europe
After Russia faced energy sanctions following the war in Ukraine, Nicosia was forced to scrap an EastMed pipeline that was viewed already by the industry as economically and politically unworkable.
Pilides said recently that exporting LNG to Europe through Egypt was the likely scenario but quantity issues remained as there were other commitments and obligations in Israel. Nicosia has been since trying to confirm new gas discoveries to increase the pool total that would justify a given option route through Egypt.
Cyprus bets on teamwork between companies
Nicosia has started a dialogue with companies on possible "synergies" according to Pilides, who said such discussions would take shape through a forum that will tackle cooperation issues on a monthly basis.
"Both the companies and ourselves agree that that we shall not engage in discussions on projects that delay the development concept," Pilides said on Tuesday.
The minister said the government favored cost-cutting solutions whereby a drilling rig arriving in the area for one company could be used by another company as well as on joint structures.
Make or break crisis in a London boardroom
But merger wars could get in the way as companies seek a fast Egyptian route to Europe.
Chevron partner NewMed Energy, an Israeli company formerly known as Delek Drilling, has 30% stake in Block 12 that includes Aphrodite, while Chevron and Shell each have 35%.
NewMed CEO Yossi Abu pushed in September for the development of the Aphrodite reservoir "to assist in supplying the increasing global demand for natural gas."
But NewMed is also facing a crucial vote next month after it emerged a few days ago that its offer to acquire British firm Capricorn Energy has been challenged.
Reuters reported this week that votes against the merger have been piling up at Capricorn. But a morning vote on February 1 will decide the destiny of the merger deal before shareholders will vote in the afternoon on a proposal by an activist investor who could bring about a major leadership overhaul.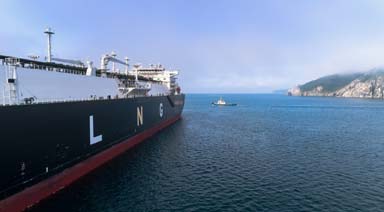 Capricorn, which manages natural gas and oil assets in Egypt, was to merge with NewMed after the Israeli company offered to pay a $620 million special dividend to its shareholders, essentially scrapping an earlier deal with London-headquartered Irish firm Tullow Oil which focuses on Africa.
A Capricorn-NewMed deal would create an unprecedented Israel-Egypt focused gas producer, with the Israeli company also hoping to be in a better position as a potential gas supplier for Europe.
"We are creating a company that for the first time allows international investors to get direct exposure to the East Med gas play and Leviathan in particular," Abu said in September when the merger offer was made.
NewMed has been active in seeking to build a floating liquefied national gas terminal, while plans for an underwater pipeline to LNG terminals in north Egypt have also been on the table.
Choosing the best option also depends on quantities that can justify it. Nicosia is now racing against the clock in hopes that new gas discoveries won't be too late to be added to the pool and respond to the latest demand, as Europe looks for non-Russian energy supplies.