More hail expected through the week as parts of Cyprus experience stormy weather in the afternoons
Cyprus remains under a thunderstorm watch for the rest of the week due to an unstable air mass affecting the island, with increasing chances of afternoon hail storms inland and over the mountains.
Hail in the "size of cherries" was reported on Tuesday according to representatives in Kyperounta, Limassol district.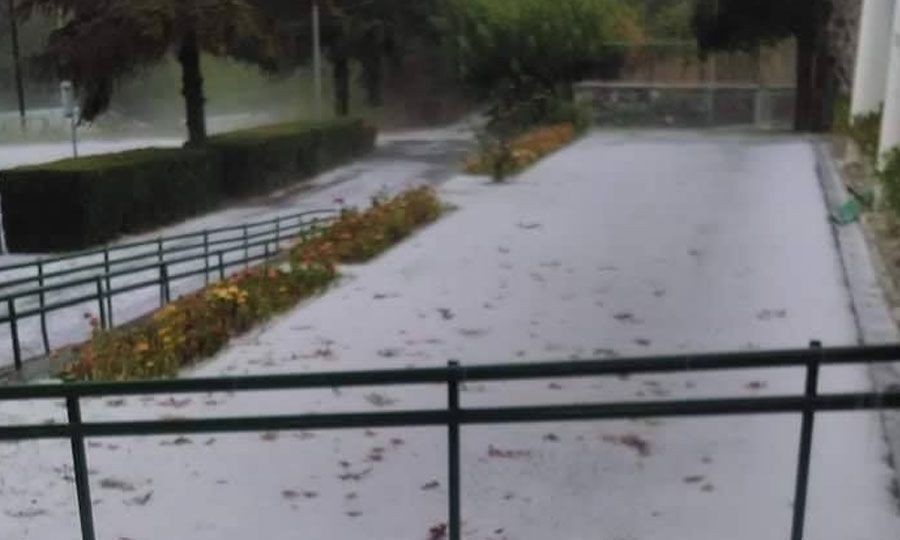 Tuesday's localised storms affected a number of areas on the mountains and damaged crops, with the government sending out monitors the next day to assess possible damages. It was reported that 50% of summer damages has already been paid under the new advanced-pay scheme.
A supplementary weather forecast on Wednesday later said hail was more likely on Thursday
Isolated thunderstorms are expected to last through Saturday while officials warned that more afternoon hail could fall this week over local areas during stormy weather. A supplementary weather forecast on Wednesday later said hail was more likely on Thursday. 
Despite fair skies in the morning, clouds are expected to set in Wednesday afternoon with a chance of showers and isolated thunderstorms mainly on the mountains, inland, and in the northern parts of the island.
Highs in the upper 20's, lows in the upper teens and single digits on the mountains
Winds will range from weak to moderate and the sea will be calm to relatively calm.
Maximum high temperatures are expected to reach 29° Celsius inland and along the coast, while it will be 19 up on the mountains.
Evening skies will remain cloudy over local areas, while temperatures are expected to fall down to 17 inland, 18 along the coast, and 9 in the highest elevations up in the mountains.
Mixed weather will continue, with fair skies but also clouds and isolated thunderstorms in some parts appearing Thursday, Friday, and Saturday. No noticeable temperature changes are expected.