Health officials report no unwanted side effects after first day vaccine rollout
Cypriot patients received their first vaccine shot against COVID-19 on Sunday without immediate side effects, at a time when the coronavirus referral hospital was nearing capacity and experts saying protection for those vaccinated will kick in seven days after their second dose.
According to local media, patients in nine senior homes were inoculated against the coronavirus on Sunday, one day after the first batch of Pfizer-BioNTech vaccines was delivered to the island.
Health officials said inoculations would continue on Monday at another 13 senior home locations, as part of an initial plan to vaccinate some 4600 people in the first round.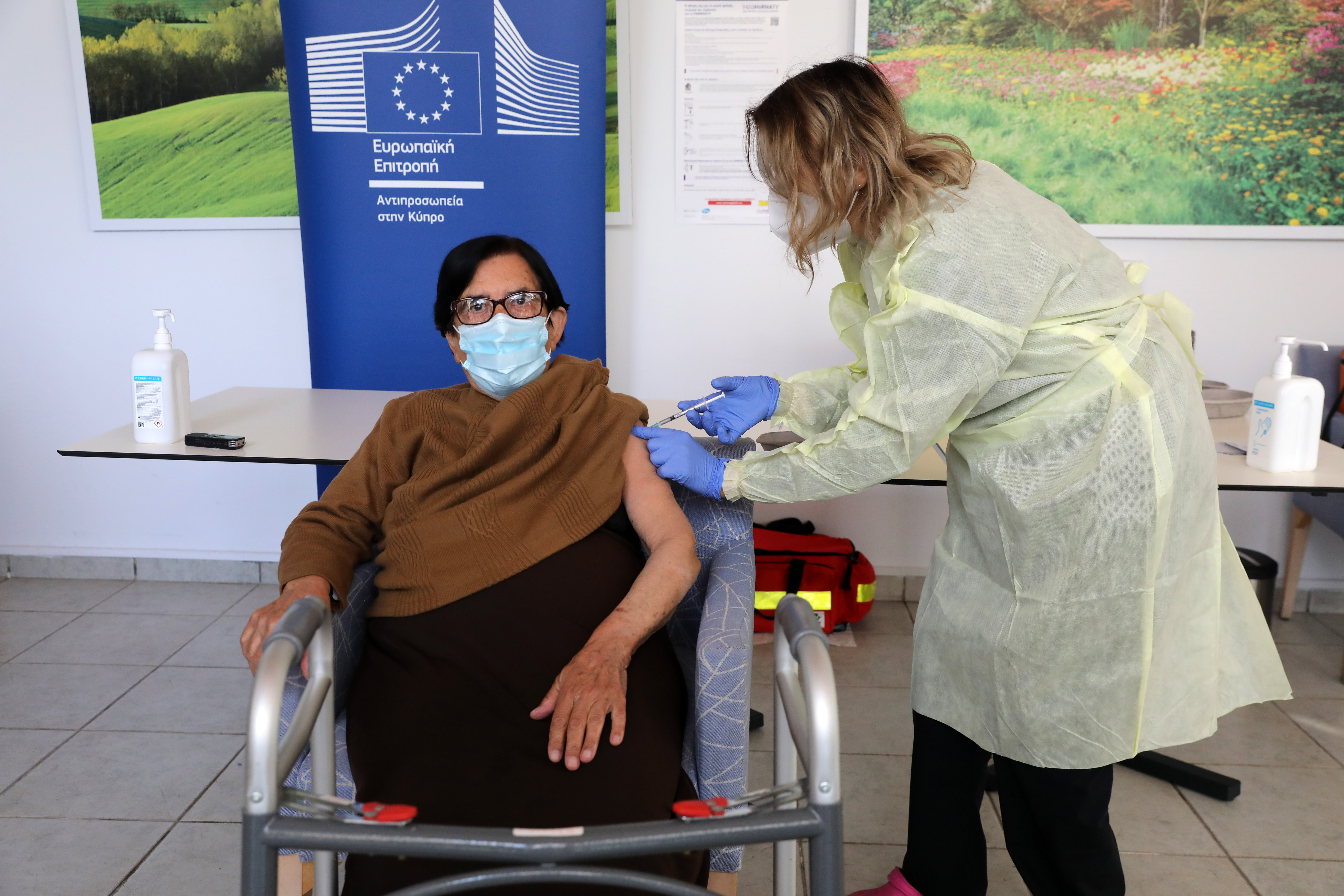 President Nicos Anastasiades wrote on Twitter that the beginning of the EU's vaccination program against COVID-19 was "the most optimistic message during the holy days," adding that Sunday was "a great day for the country and the whole of Europe."
In the meantime, local officials said COVID-19 hospitalizations were significantly high in the Republic of Cyprus. As of Monday morning, the coronavirus referral hospital in Famagusta was nearing capacity, with 71 patients hospitalized, six of whom were being treated in the Intensive Care Unit.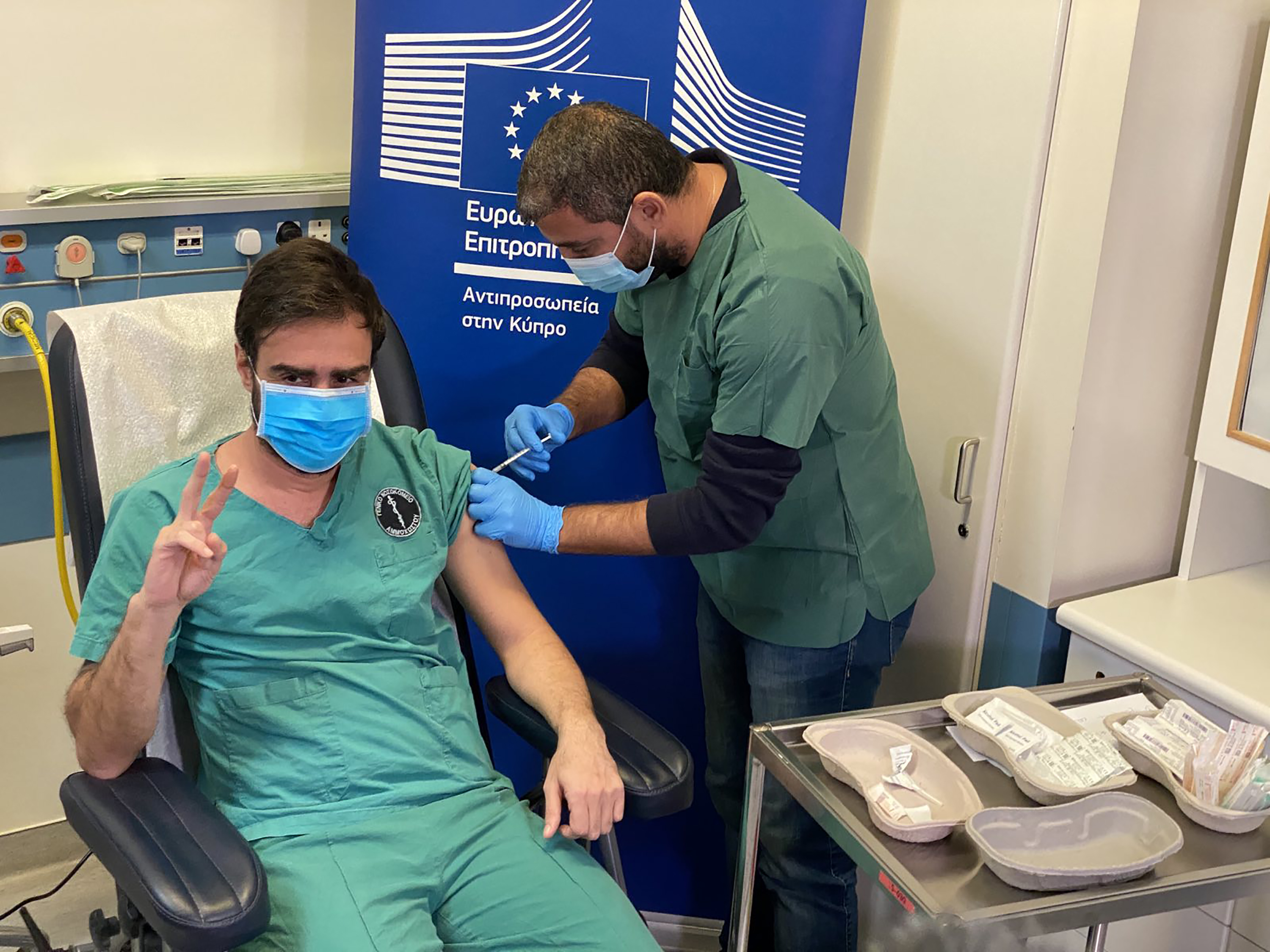 A health expert who was a guest on state radio Monday morning said the first of two shots was expected to provide some but minimal defense against the virus, while effective protection was expected seven days after the second shot, some three weeks after the first one.
Another doctor who also received the vaccine on Sunday, to set an example for elderly patients as he told state radio, said side effect warnings and indications were common in vaccines and other medications, dismissing criticism against the state rushing to inoculate senior citizens.
The doctor acknowledged the vaccine and approval process went forward more quickly compared to other cases, noting however that all protocols and stages along the process were followed to the letter.
More vaccines were reportedly on the way to the Republic of Cyprus but no numbers were immediately known. Some local media said Turkish Cypriots in the north were in consultations with Turkey to receive vaccines from another country.