First Pfizer-BioNTech batch to Cyprus on the way Saturday, island ready to start vaccinations Sunday
The first batch of vaccines reached Cyprus on Saturday, a day after Christmas, with a senior home and a referral hospital getting the first vaccinations on the island as early as Sunday.
According to local media, Health Minister Constantinos Ioannou and EU Commissioner Stella Kyriakides were present at Larnaca International Airport on Saturday early afternoon around 1pm during the delivery of the first batch of the Pfizer-BioNTech vaccines.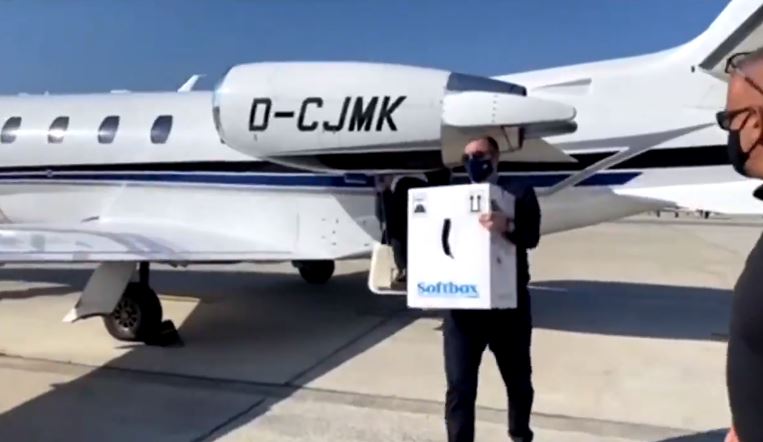 Last week, the Cypriot government received two special freezers where the Pfizer/BioNTech vaccines were taken to be stored at sub-freezing temperatures around -70 (below zero) degrees Celsius. 
Earlier this week, the European Commission granted a conditional marketing authorization for the COVID‑19 vaccine co-developed by BioNTech and Pfizer, making it the first COVID-19 vaccine authorized in the EU.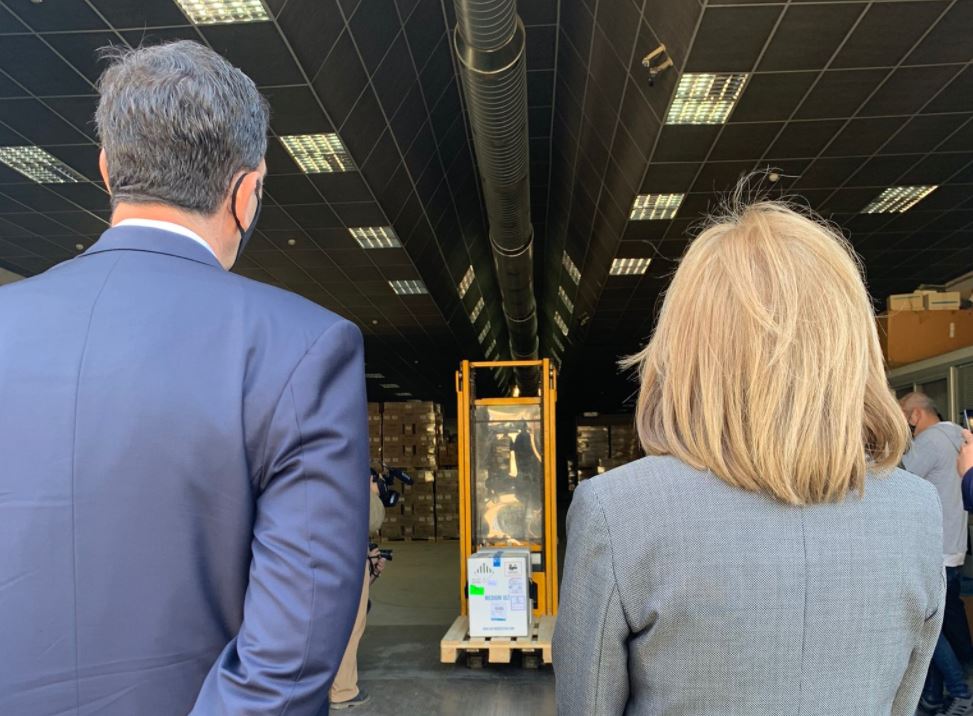 President Nicos Anastasiades, who will be among the first to be inoculated with the Pfizer-BioNTech vaccine, took to Twitter on Friday saying Cyprus was ready to receive "the scientific community's gift to humanity."
All shots, including those starting on Sunday at a senior home as well as the coronavirus referral hospital in Famagusta, will require a second shot. The health ministry said after getting the first dose of the vaccine, recipients were being advised to make an appointment for the second dose before leaving the inoculation center.
A health ministry statement also pointed out that no shot was fully effective, adding that a few weeks would be needed following the vaccination for the human body to get protected. But it also clarified that the vaccine could not cause COVID-19 to the person getting inoculated.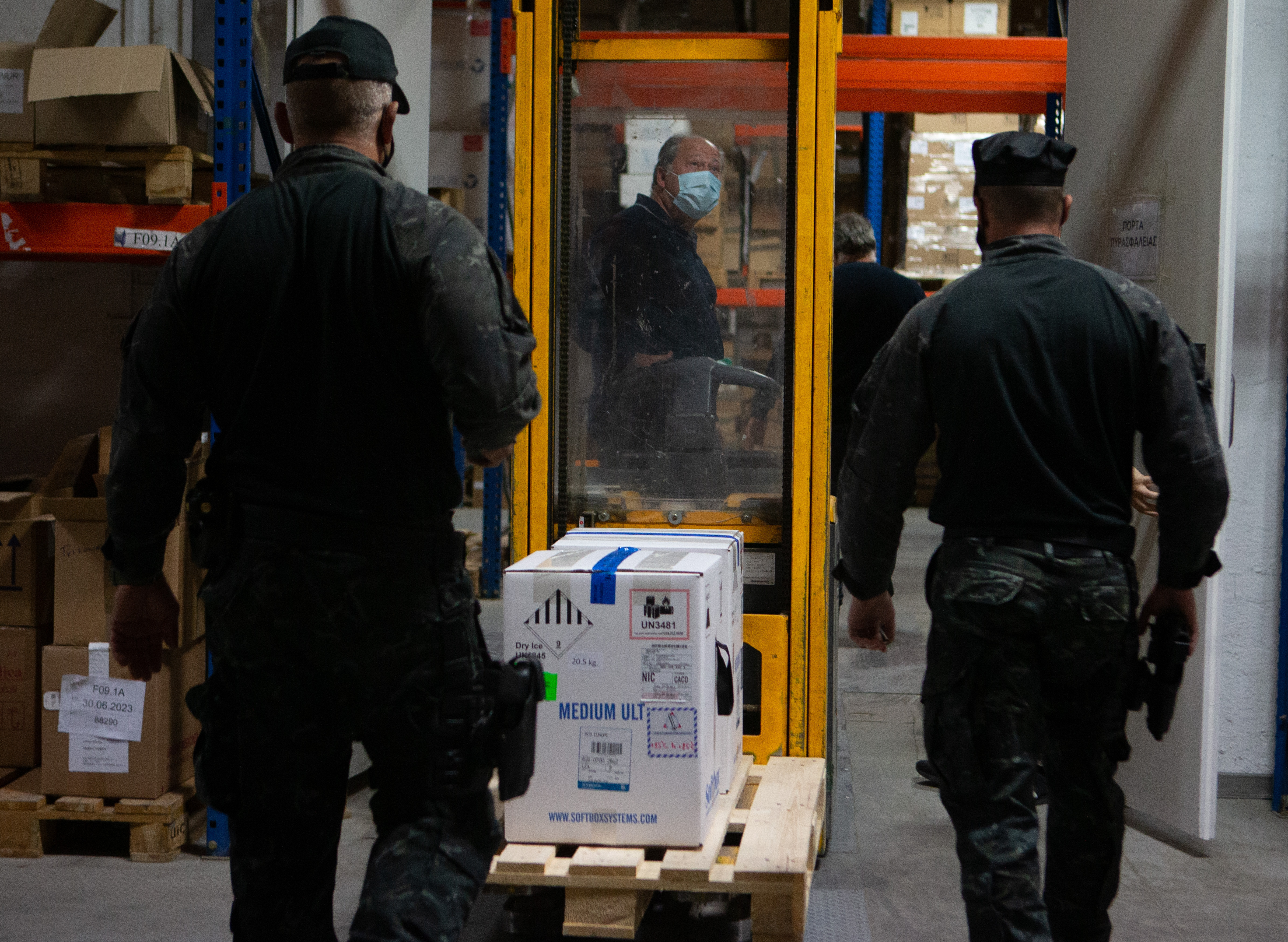 "So members of the public, even after getting the shot, are still urged to carry on with personal hygiene practices, such as frequently washing their hands, maintaining social distancing, and using a face mask," the statements said.
Guidelines also pointed out that some people were expected to get infected by COVID-19 even after having been vaccinated against COVID-19, so adding that the vaccination minimizes the risk those individuals developing severe symptoms.
More vaccines against COVID-19 are expected to be made available to the general public in the early part of 2021.
Story has been updated after vaccines were delivered at the airport 
Σήμερα ελπίζουμε ότι ξημέρωσε μία αλλιώτικη μέρα. Τα πρώτα εμβόλια έφτασαν στο αεροδρόμιο Λάρνακας και αυτό σημαίνει πως από αύριο αρχίζει το τέλος της πανδημίας! Καλές γιορτές! #COVID19 #SupportVaccine #Cyprus #LarnakaAirports@MinHealthCY @CyprusPIO @SKyriakidesEU @K_Ioannou pic.twitter.com/08oOuwEgFp

— Cyprus Airports (@CyprusAeropolis) December 26, 2020