Larnaca police called to investigate after body found near Athienou with visible signs of injuries
A man has been arrested on premeditated murder charges following the discovery of a dead body in Athienou, with preliminary findings suggesting a woman had been killed and buried.
(Click here for an update to the story)
Heavy police presence was seen Tuesday morning near an empty field along the Athienou-Louroujina road, Larnaca district, where a local farmer reportedly spotted a body believed to have belonged to an adult female. He told media he had been notified by police about a body in the area, saying law enforcment must have had the information ahead of time.
Local media reported there were visible injuries on the body, possibly caused by machinery and possibly agricultural equipment. The body was also described as being mummified according to forensic examiners but it was not fully clear whether injuries were sustained before or after burial.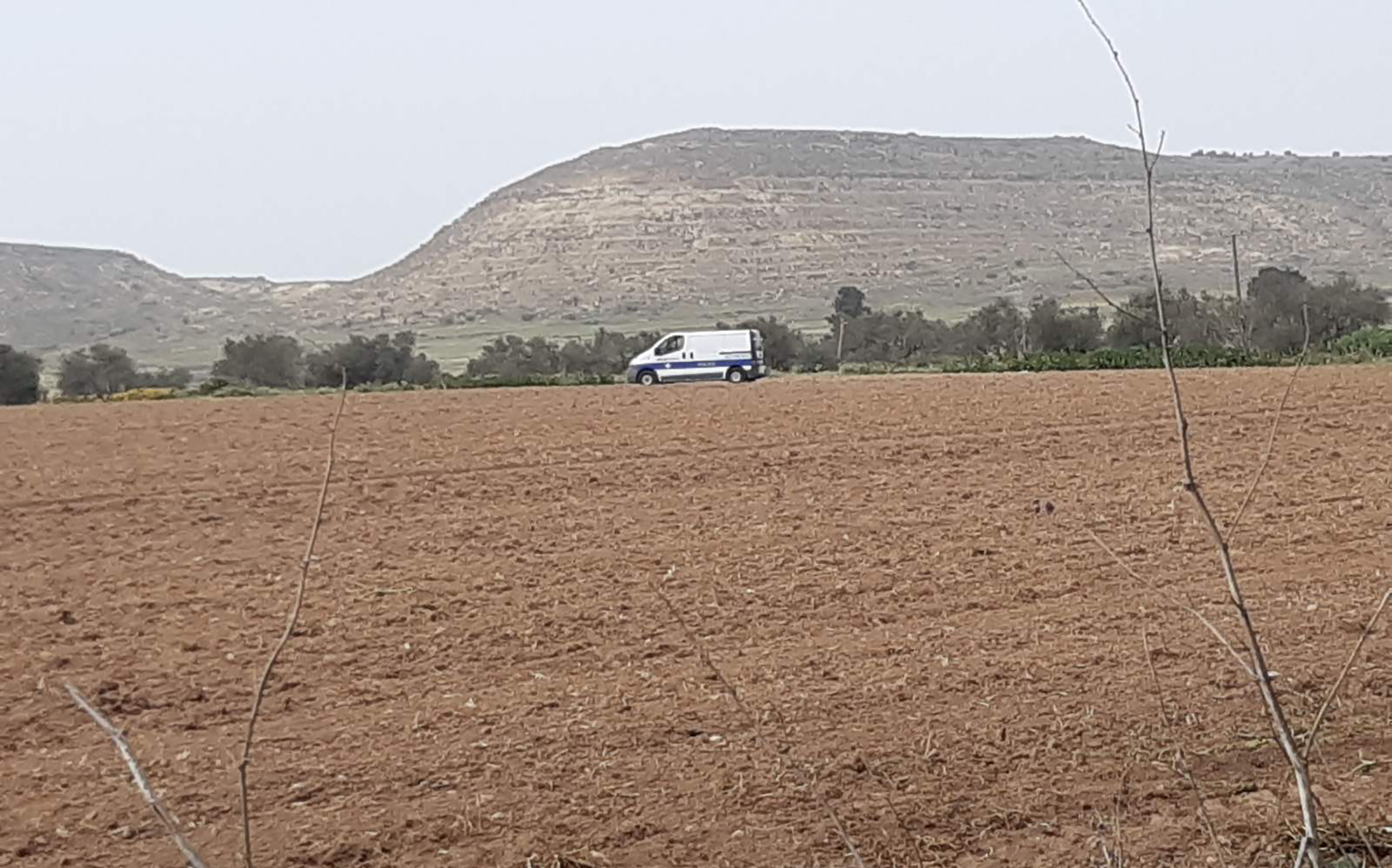 It later emerged that police arrested a 32-year-old male suspect in connection with the incident, with additional reports saying investigators believe the woman was killed elsewhere and then dumped in the area, possibly buried in a field along a dirt road.
Police confirmed the arrest saying on Twitter they were investigating premeditated murder but officials did not provide further details including possible motives.
Story has been updated with information about an arrest