Reports point to harrowing ordeal of little girl who sunk to bottom of wrong swimming pool in Paphos
Police say CID Paphos are investigating an apparent drowning incident following the death of a little girl at a hotel swimming pool on Sunday, with exact circumstances of the fatality not yet fully known.
(Click here for an update to the story)
There were conflicting reports after a long holiday weekend as to where exactly in the water a little girl was spotted unconscious Sunday afternoon, when 3-year-old Christina Protopapa from Nicosia died in an apparent drowning incident.
Initial reports said Christina was spotted floating unconscious but a hotel guest reportedly saw the little girl in the bottom of the swimming pool
Initial reports said Christina was spotted floating unconscious in a large swimming pool used for adults. The incident took place around 4:50pm, according to police, while some local networks said information obtained at the hotel suggested it was around 5:15pm.
But a different harrowing account emerged later after a hotel guest reportedly said he first saw the little girl in the bottom of the large swimming pool and called the lifeguards on duty.
It was not clear how long the little girl had been under water but lifeguards, who performed CPR and used a defibrillator, failed to revive her. Christina was rushed to the Emergency Room at Paphos General Hospital where doctors pronounced her dead on arrival.
State forensic pathologist Angeliki Papetta was scheduled to carry out a post mortem on Tuesday.
Local media said Christina had told mom and dad, who were close by, that she was going to play in a kid-friendly pool that was slightly at a lower level but adjacent to the large swimming pool used by adults.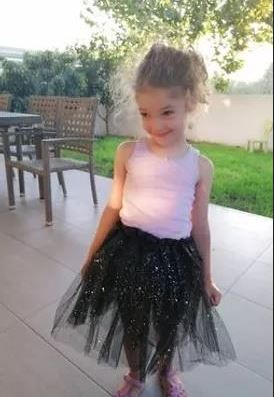 A few minutes later their young child was pulled motionless from the water. Local media said the parents had initially expected Christina would have been safe due to the presence of other adults and two lifeguards on site.
CID Paphos took over the case with police saying they were investigating a drowning incident.
Christina was reportedly not wearing arm floaties or any other kind of floating device at the time when she is thought to have accidently gone into the large swimming pool.
A funeral service has been schedule for Wednesday.