Man accused of trespassing on state television property while protesting against godless Eurovision song
A man is facing multiple charges including criminal trespassing after he was apprehended at the Cyprus Broadcasting Corporation (RIK) where he went to protest against Cyprus' Eurovision song entry this year.
Last Friday local media said RIK received a threatening phone call when unknown persons threatened to set the building on fire if the organization went ahead with plans to compete in this year's Eurovision song contest with a song called "El Diablo" (the devil).
Protesters from conservative groups including Cyprus' Pancyprian Association of Greek Theologians have condemned the song choice by RIK officials, accusing the state-supported broadcaster of going "against Christian values."
Reports over the weekend also said a man off premises at RIK, where he was demonstrating against the song entry, proceeded to walk inside the fenced area after the main entrance had opened briefly.
A video on social media appeared to have recorded a man shouting "atheists" as he was wondering about. According to 24news, the trespasser also came face to face with a RIK TV presenter.
While local media said RIK officials did not wish to press charges, police told Knews the suspect was being charged with multiple offences including criminal trespassing as well as use of threat, public disorder, and public insult.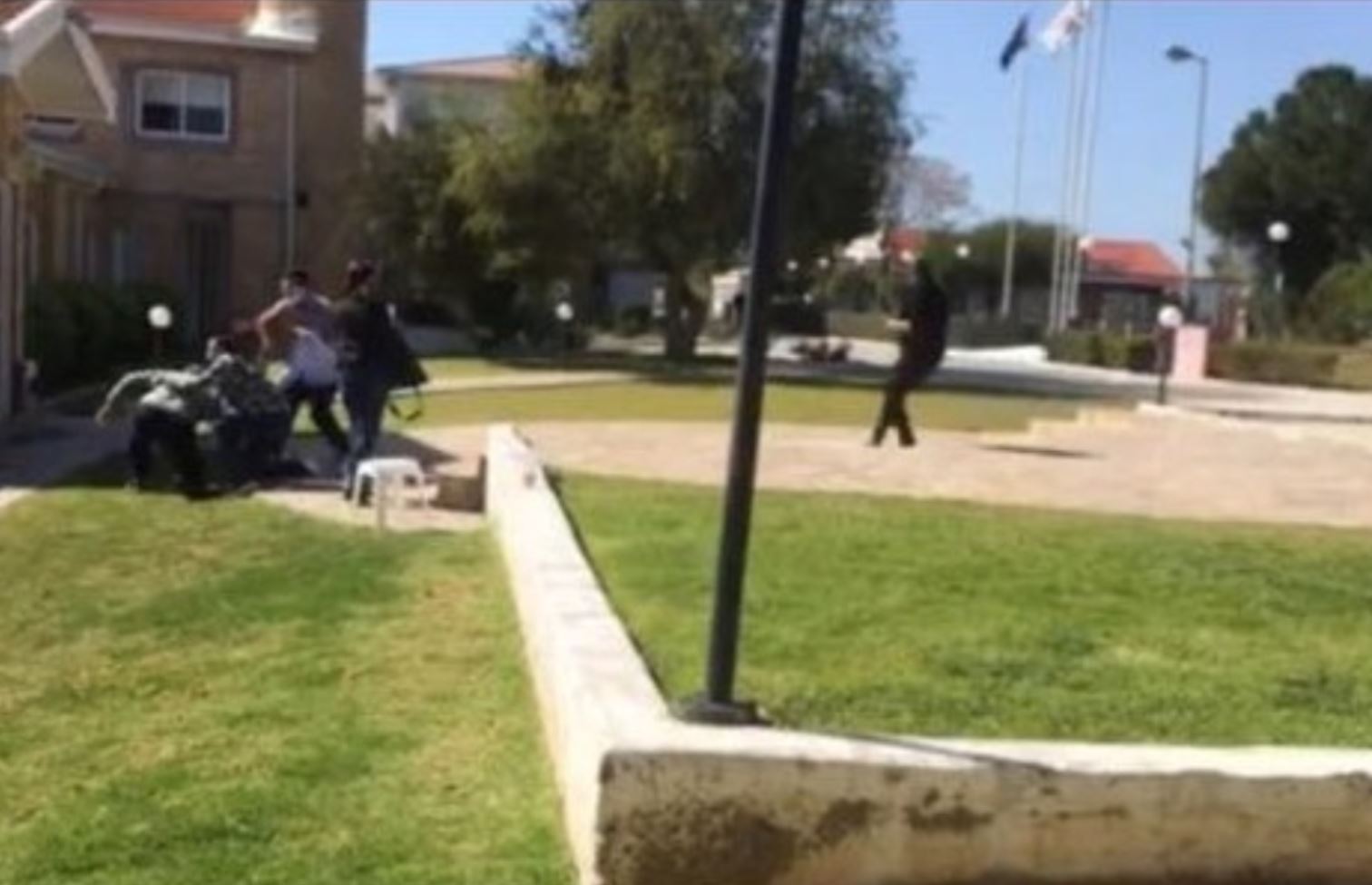 Following the incident, RIK issued a statement saying the song was about the adventure of a young woman who finds herself stuck in a bad relationship with a young punk, whom she calls "el diablo."
"She starts to have feelings or even love for him in a relationship where the Stockholm syndrome takes its toll," RIK said, adding that in the end she seeks a way out towards freedom.
But PAGT president George Kyriacou is calling for the cancellation of El Diablo, saying the song entry has been condemned by Cypriot society.
"We want Cyprus to get first prize but not in the name of the devil," Kyriacou said, adding that the song was "was an insult to our ears and soul and it does not reflect our culture."