Front seat passenger not strapped in dies after collision at controlled intersection in Limassol
Police are investigating a traffic accident in Limassol where an elderly woman was killed in a brutal collision at a controlled intersection.
According to police, 81-year-old Limassol resident Martha Loizou, was occupying the front passenger seat in a sedan driven by an 80-year-old male on Yiannou Kranidioti Street, also known as Limassol-Platres road, Wednesday afternoon around 4pm.
When the car approached the traffic light-controlled intersection on Ayias Anastasias Street, according to police, it collided with another vehicle driven by a 33-year-old male driver, also a Limassol resident.
The collision was described as brutal, with Loizou fatally injured and trapped inside the vehicle. She was pulled out of the wreckage by fire fighters and rushed in an ambulance to the Emergency Room at Limassol General Hospital, where she succumbed to her injuries.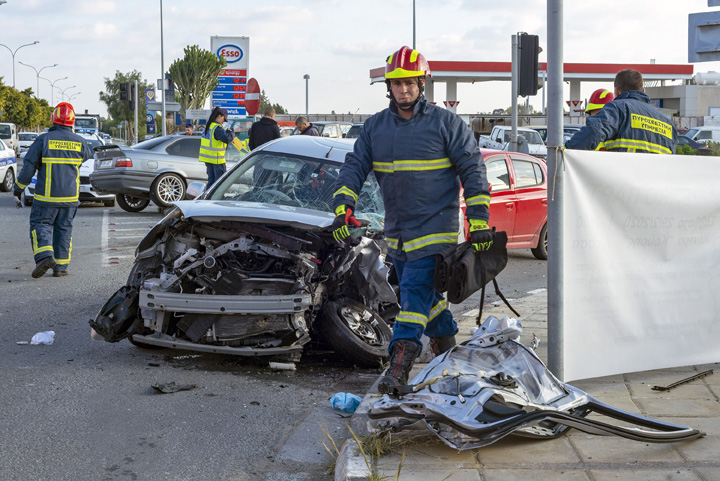 Preliminary findings on the use of seat belts pointed to Loizou not being strapped in, while the two drivers had buckled up according to police.
An official statement also said both drivers were administered a Breathalyzer test that showed no indication of alcohol use.
Police have called on members of the public, who may have any information regarding the accident, to come forward by contacting authorities.
It was understood that the traffic light signal was at the centre of the investigation as a possible contributing factor in the accident.