The President of the Republic characterized Eleftherias Square as an important upgrade project of the capital as well as an architectural reference point during its inauguration ceremony last Friday, the 10th of December. The project bears the signature of Zaha Hadit, the architectural firm responsible for the project.  In addition, the architectural firm of Christos Passas supervised the completion of the technical and construction works of the project.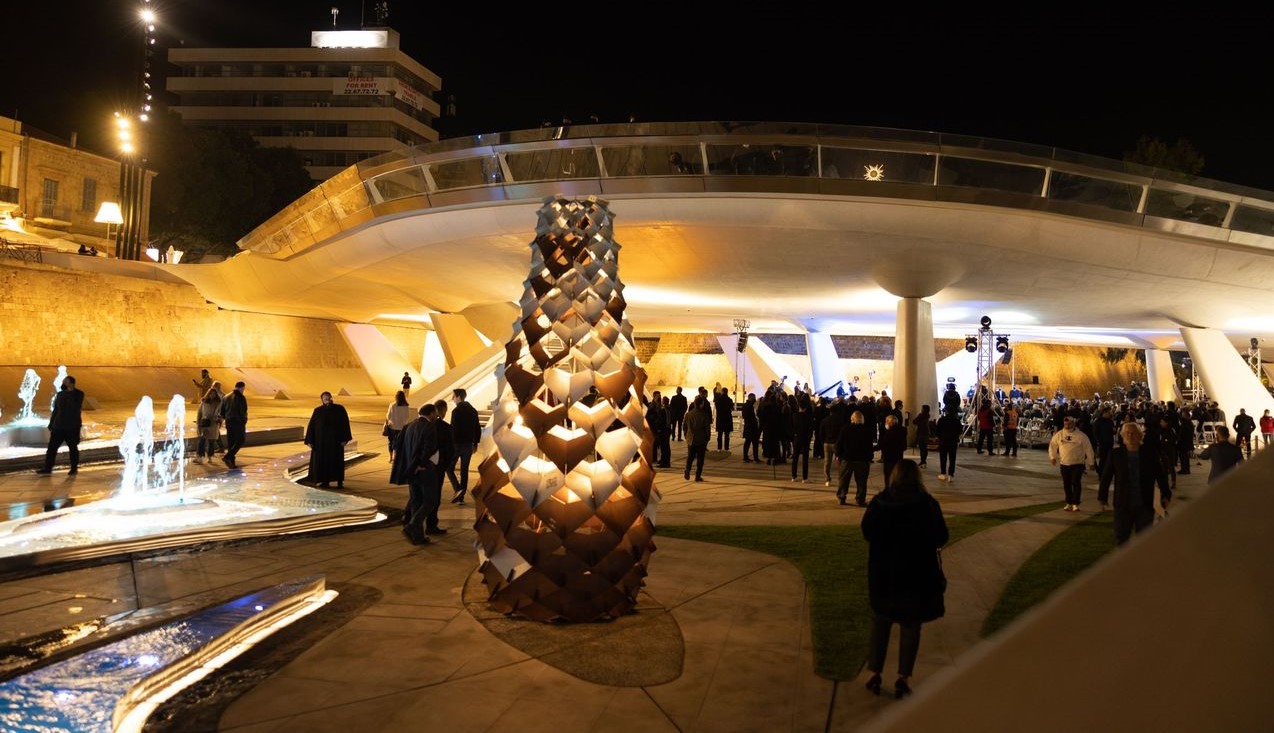 "The project we are inaugurating today connects old Nicosia in a modern way, its special historical and cultural features with the commercial and urban center of the city, and once again it has become the main social gathering space for locals and foreign visitors alike.  The square has always been synonymous with historical and significant events and celebrations", President Anastasiadis said during his greeting.
He pointed out that specific details of the renovation inevitably led to a delay in its completion.  He empathized with local shop-owners and businesses who had to endure the long-awaited completion, along with other projects that were going on in parallel to the square's renovation, but he assured the people that this would bring about long-term advantages and make for a better and revitalized business area in the long run.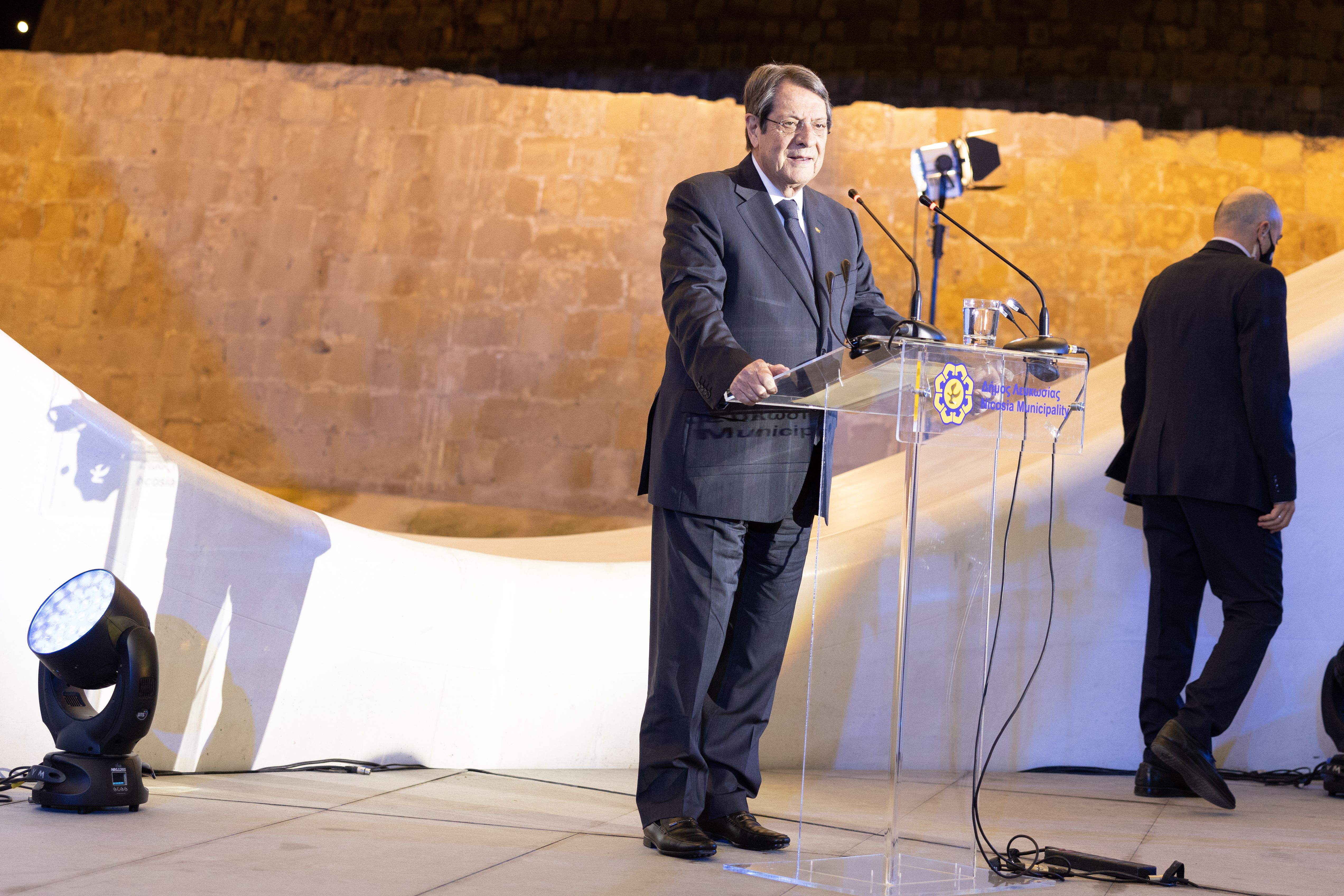 According to the President, new businesses, hotels and restaurants are already opening in the area.  Furthermore, the School of Architecture of the University of Cyprus is being moved to Faneromeni, which will include the creation of student dormitories and the upgrading of streets around the area to attract more business to the area.  "The center of Nicosia is no longer withering.  It has become a development base for the capital," he pointed out.
In addition to Eleftherias Square, the President made mention of other projects aimed to revitalize the area, such as the construction of the new Archeological Museum, renovation of the old GSP area, renovation of the old Municipal Market, the upgrading of Laiki Geitonia and nearby City Hall and the revamping of Trikoupi St. with a cost totaling 29 million euros.
"The impressive transformation of the Municipality of Nicosia into a truly modern European Municipality is nothing short of a combination of determination and vision. The determination of the Government and its close cooperation with local officials to meet the vision of the Municipality" noted Nikos Anastasiadis.
"The center of Nicosia is gaining enormous dynamic", stressed the mayor of Nicosia, Konstantinos Giorkatzis, referring to Eleftherias Square and the other works that have been completed, such as the recently revamped Makariou Avenue, Stasikratous and Kallipoleos streets.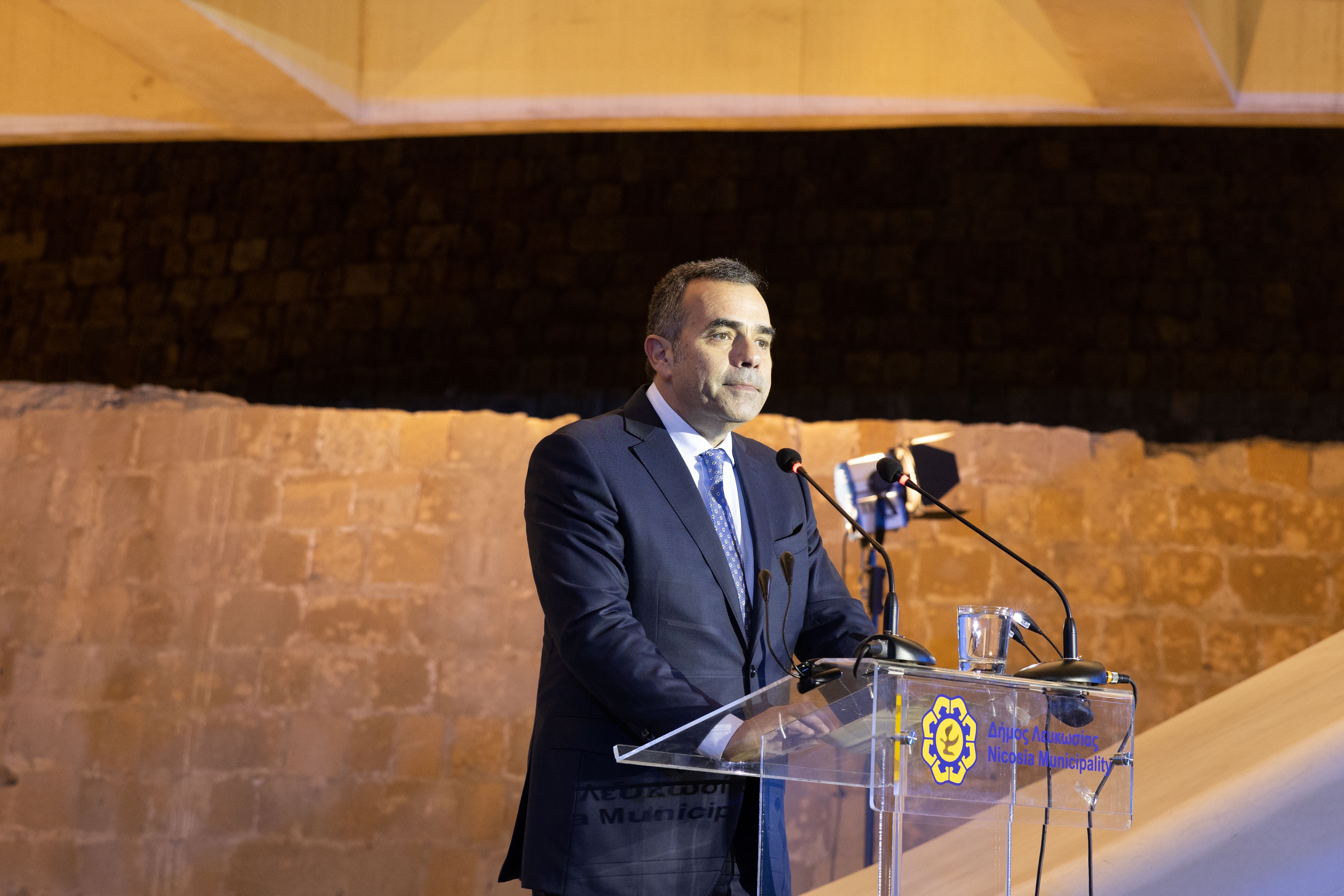 The simple opening ceremony was attended by the European Commissioner for Health and Food Safety, Stella Kyriakidou and the director of the architectural office Zaha Hadid, Christos Passas.