Leaked information after autopsy points to evidence that could overturn narrative in Savannah cat's death
Leaked information in local media point to shocking revelations expected to shed light on the cause and manner of death for Berton, an impounded Savannah cat that died in state custody in Cyprus after authorities refused to allow his owner to take her ailing pet to a private vet.
A controversial hybrid cat named Berton, who was removed from the care of his owner in Limassol following an unexplained apartment breach in May, was found dead earlier this week in Paphos zoo. His transfer across district boundaries from one zoo to another took place after the animal was said to be in poor health condition, with Limassol authorities rejecting the owner's request to take her pet to a local vet in the southern town.
While state animal services drew criticism over how officials treated Berton and his owner, a fashion model from Belarus, more questions were raised over the circumstances surrounding the transfer and subsequent death of the Savannah cat, a hybrid animal that can be kept legally as a house pet but Cypriot authorities believed his pedigree paperwork was fake.
Berton's human mom had repeatedly said Berton was depressed in his Limassol zoo cage, where he would visit daily to feed him and care for him, while he had not eaten anything in the last week before his transfer.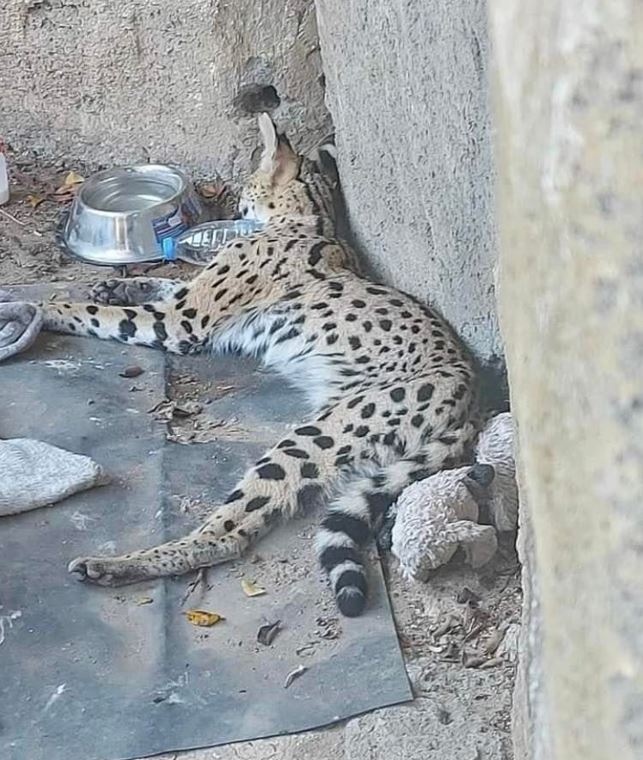 According to Philenews, the Paphos zoo owner who is also a veterinarian said Berton had an intestinal stone obstruction which was removed, adding that the cat was doing well after surgery before he was found dead days later.
But there was a twist in the case after daily Politis on Friday published an article saying the post mortem, which was halted midweek after the owner requested an independent representative, revealed Thursday important findings that could overturn what was known about Berton's demise.
Suspicious findings point to behavior
"First indications that authorities have in their hands point to the death of the animal not seeming to have been directly related to the digestive problem," Politis wrote, citing what was described as indisputable information.
More advanced testing was required after Thursday's autopsy, with Politis saying "suspicious findings" appeared to have been related to rather odd behavior of the animal, describing it as "not natural" as well as "decisive" in Berton's death.
Animal rights activists staged a demonstration on Thursday outside the Legal Department, where Attorney General George Savvides met with protesters, who were calling for a full investigation and criminal prosecution of those who violated the rights of Berton and his owner.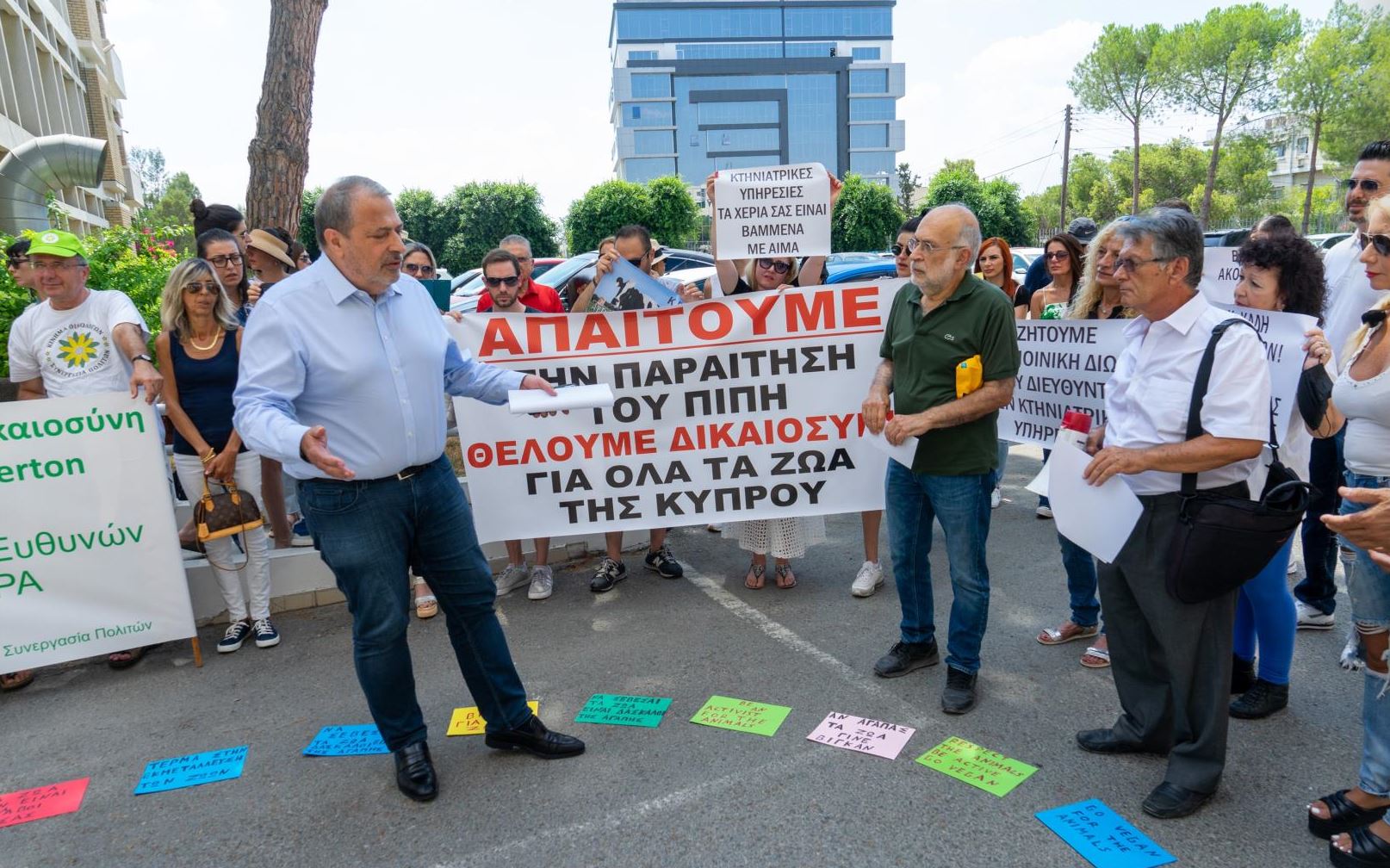 The state's animal services said it would issue a statement after all facts could be ascertained, promising to give a full account of what transpired regarding the Savannah cat from an attack on a little boy in May 2022 until his demise.
But the Animal Party Cyprus also declared it would conduct its own probe in Berton's death while also adding that "the cat must have been provoked" when it attacked a young boy.
Paphos Police are also carrying out an investigation without ruling out criminal prosecution.
Pedigree documents listed Berton as a Savannah cat, a crossbreed which can be legally kept as a house pets in EU member states under specific conditions.
But Cypriot authorities questioned Berton's documents as well as his precise breed characteristics along a spectrum between an African serval and a domestic cat, with some statements in local media presenting Berton as a Serval, a breed that would have been banned in Cyprus.
APC has criticized the state for not providing designated space for any animals taken into custody by authorities, saying "Cyprus should have had special locations when animals are confiscated." 
"When you remove a baby from its mother and then you put it in a zoo where it suffers a heatstroke, what else could have happened to the cat? From the moment he was taken from by his mother, he languished and had anxiety and stress," APC said.